Call it the calm before the storm as there are only a couple of small projects currently under way at Disney's BoardWalk Inn & Villas.
Disney Vacation Club villa interiors are set to be refurbished beginning in September. But for the moment it's mostly quiet around Disney's BoardWalk.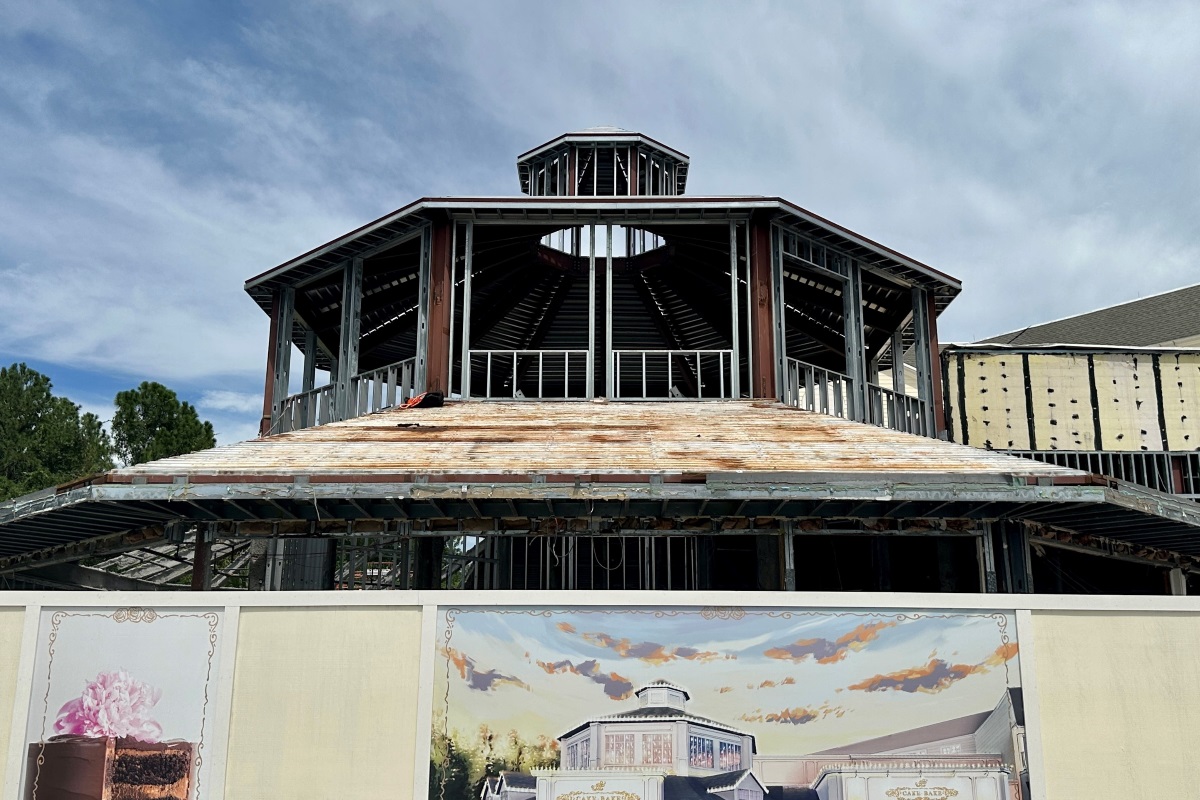 The most visible project is the conversion of the former ESPN Club location into The Cake Bake Shop.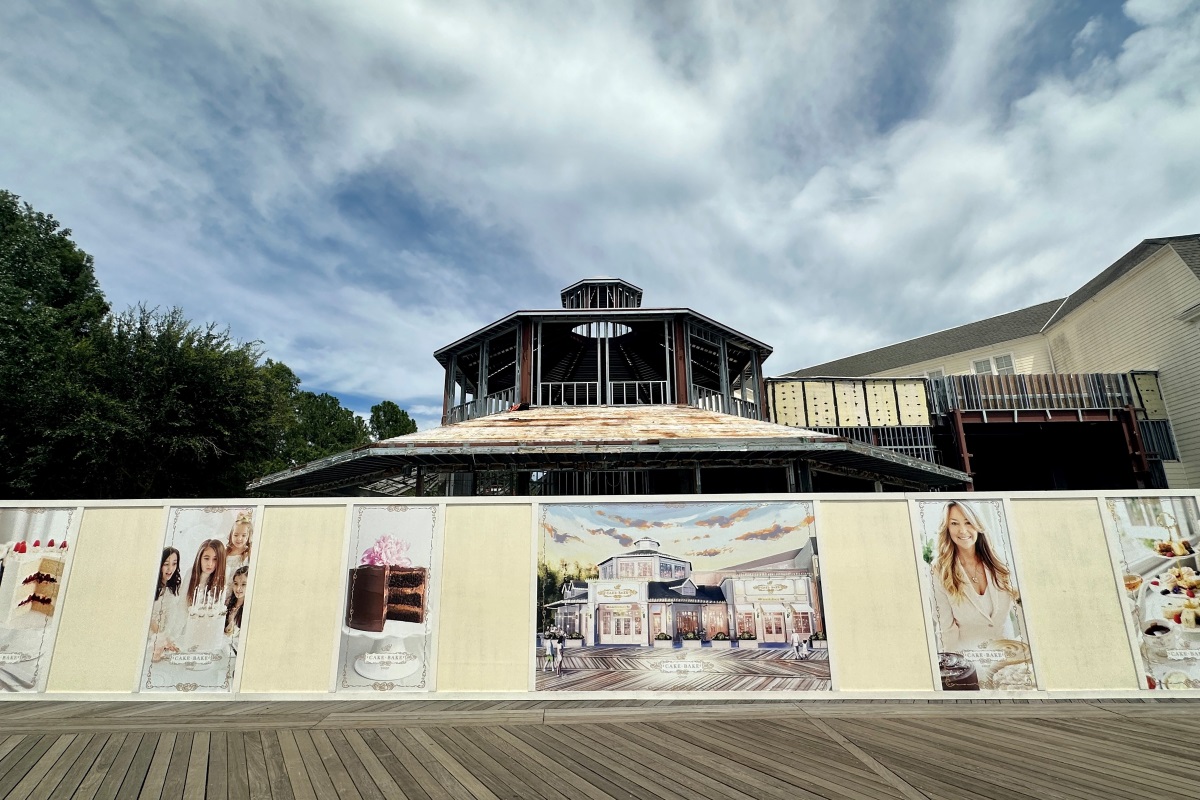 The building is currently stripped town to structural steel. A lot of work apparently remains before the family-friendly restaurant and sweet shop opens later in 2023.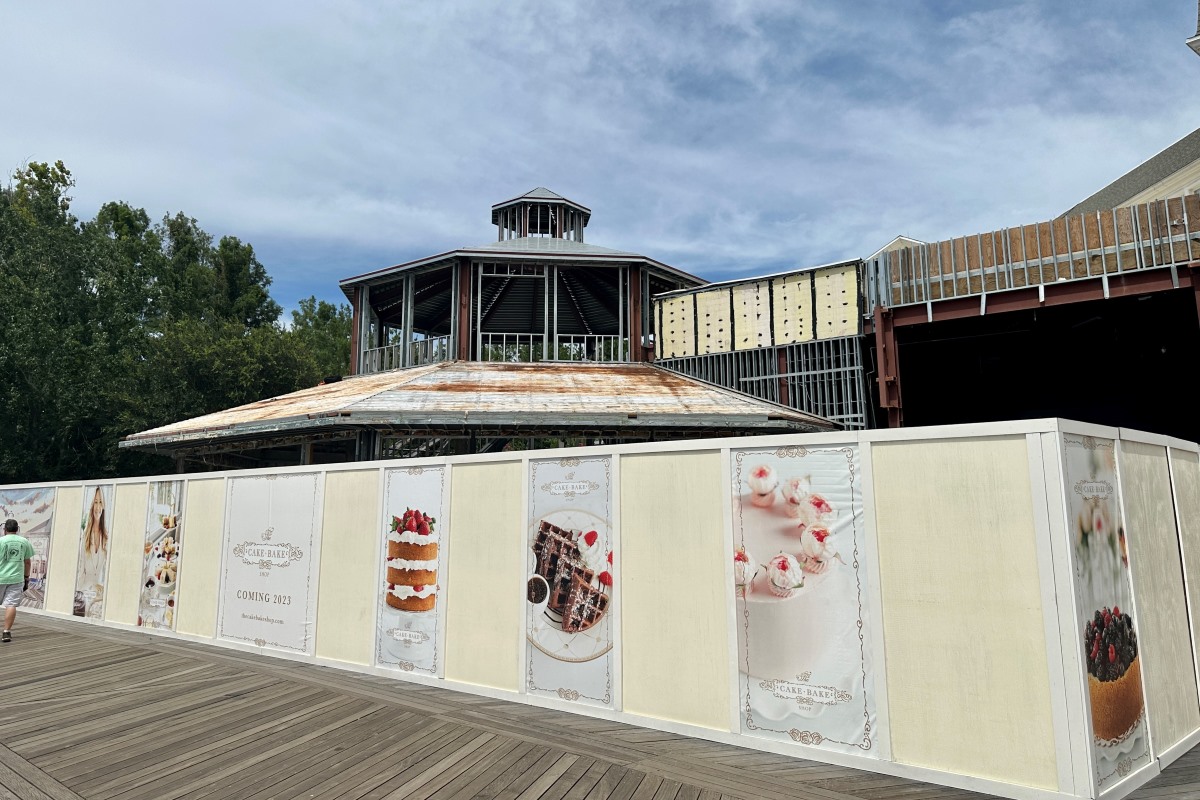 The only other project immediately visible at the resort is re-roofing of the convention center. This facility is tucked away on the Inn side and is unlikely to disrupt any stay in a DVC villa.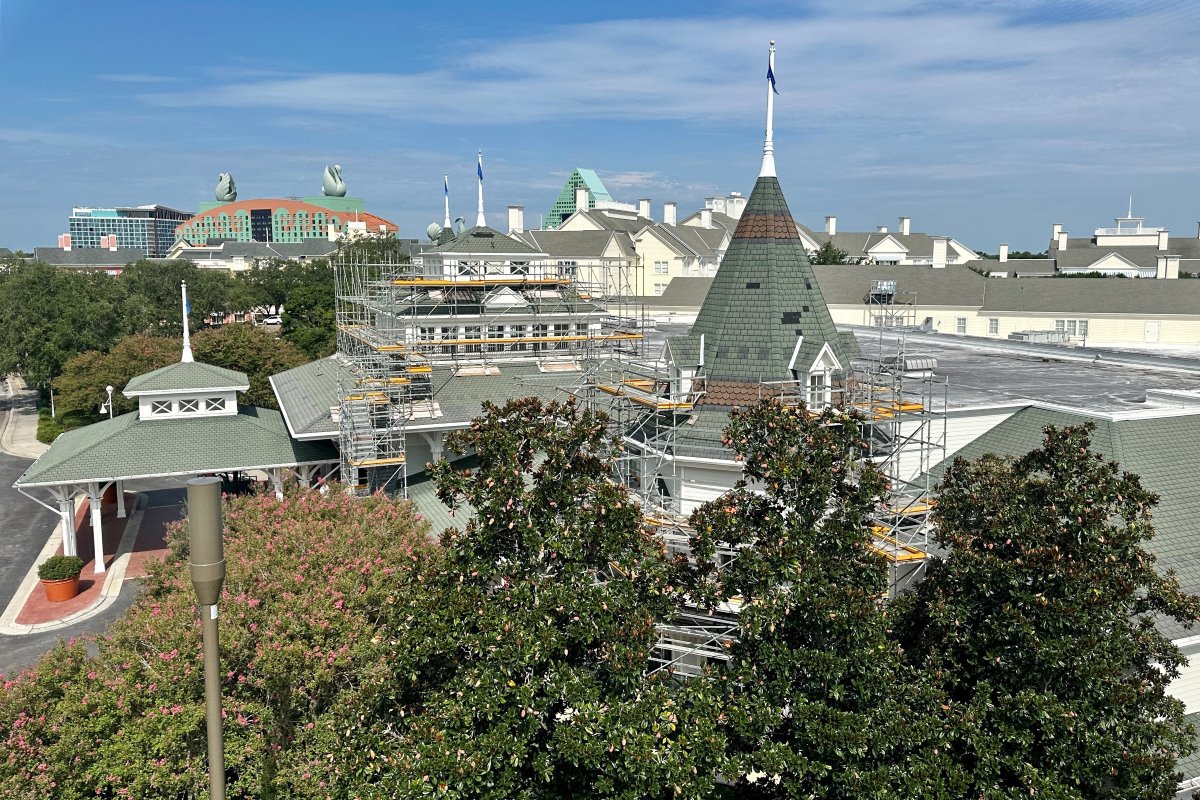 In recent months, all of the resorts hotel rooms have been renovated along with the main lobby, Belle Vue Lounge, addition of Carousel Coffee near the lobby and conversion of BoardWalk Bakery to BoardWalk Deli. Disney Vacation Club villa interiors are expected to receive a full hard goods renovation beginning in September 2023 and extending into spring 2024.
BLOG COMMENTS POWERED BY DISQUS