Minor changes were made to the main lobby at Disney's BoardWalk Inn & Villas during a modest 4-6 week refurbishment project.
Construction walls are gone from the resort's lobby with changes seemingly limited to front desk configuration. As with many other recently lobby updates, gone is the lengthy front desk which rigidly separated guests from Cast Members.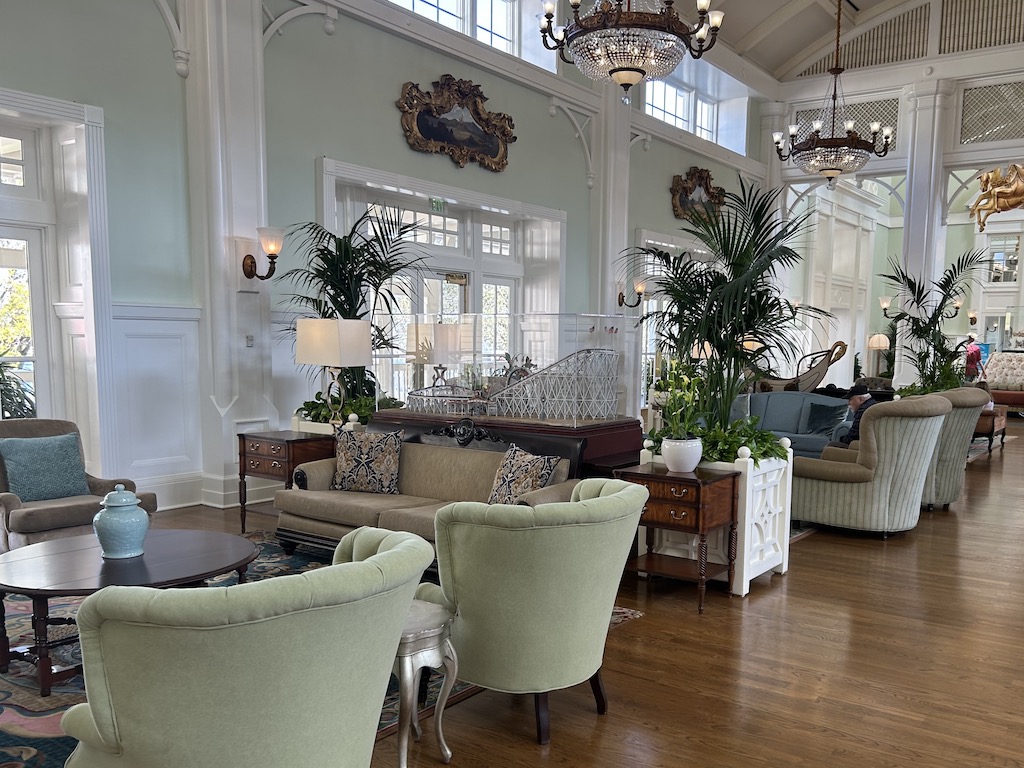 Now there are several opening in the desk, which may help with guest interaction while assisting those with special mobility needs. The reconfigured desk also features at least one workstation positoned 12-18 inches lower than others.
The light green and white color scheme remains, along with furnishings which preceeded the refurbishment. Some new lobby furniture has reportedly been ordered but has not yet arrived.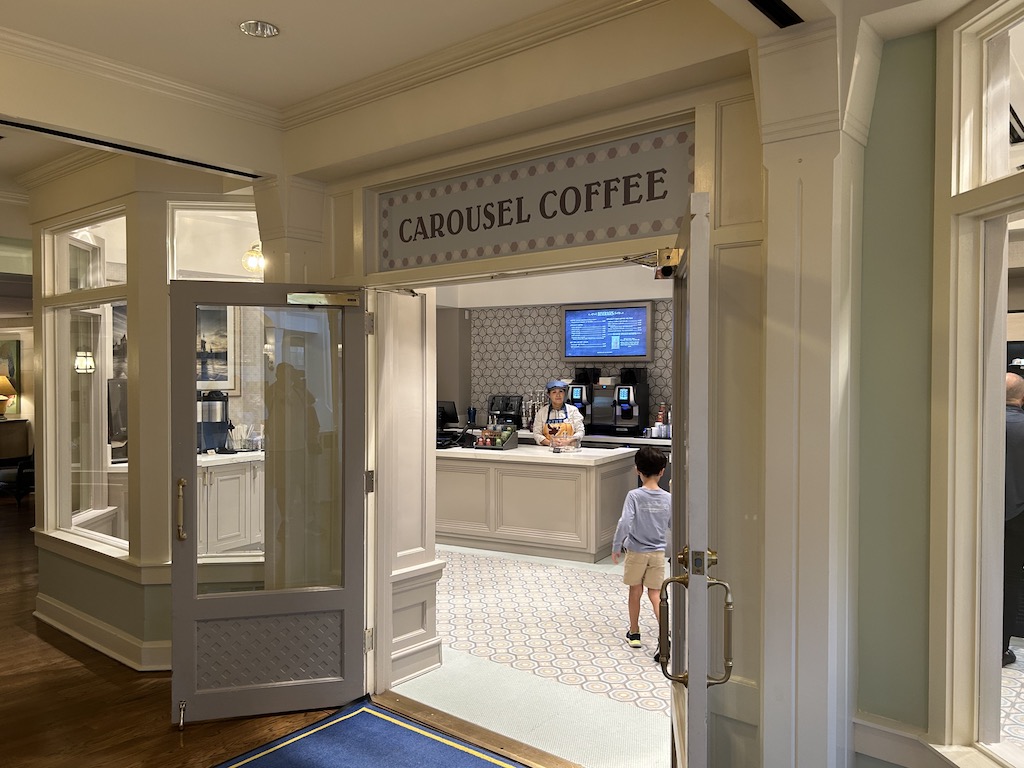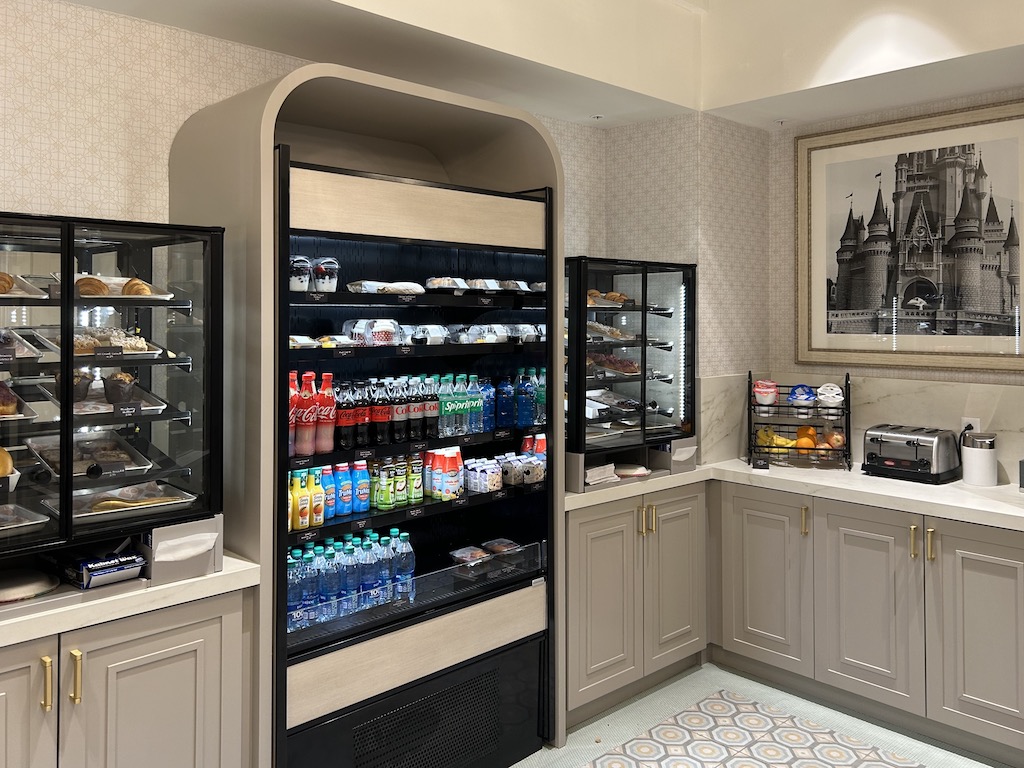 Elsewhere, Carousel Coffee is now open on a daily basis, offering a seletion of snacks and beverages from the former location of Dundy's Sundries. A seating area across from the new coffee shop has been dressed-up with artwork while the look and feel reflects the surrounding lobby.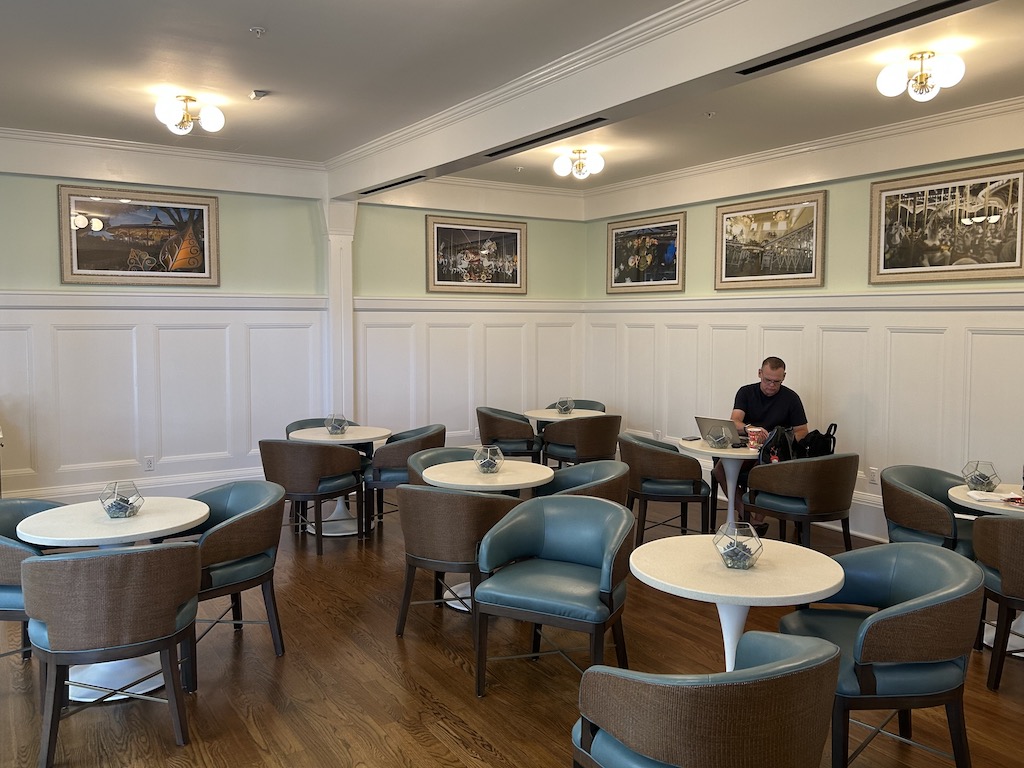 Refurbishment of the resort's Disney Vacation Club villas is set to kick-off in the fall of 2023. Disney recently published images of renovated hotel rooms from the other side of the resort.
Thanks to Wil for the photos!
BLOG COMMENTS POWERED BY DISQUS