New concept images reveal new details for the 'Sleeping Beauty' and 'The Princess and the Frog' themed rooms in Disney Vacation Club's Villas at Disneyland Hotel.

All concepts and artwork copyright Disney
The cover story for the Spring 2023 issue of Disney Files Magazine is the fothcoming Villas at Disneyland Hotel. Expected to go on sale later this spring, the new facility brings 350 new rooms to Disneyland Resort, most of the Deluxe Studio variety. Studios will feature one of two designs. The first is inspired by the Disney animated film 'The Princess and the Frog.'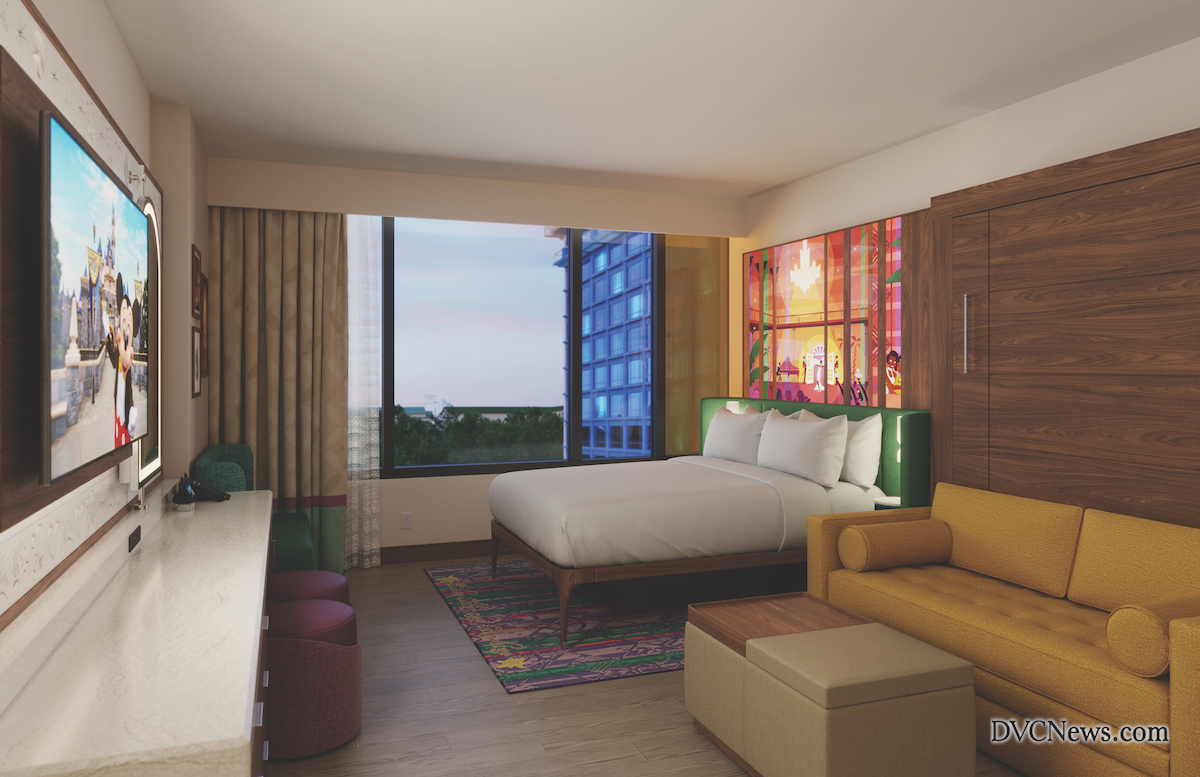 Previously released artwork shows us half of the room, featuring a queen size bed and a pull-down convertible sofa bed. Artwork on the back of the sofa bed (top) features a young Tiana dreaming of her restaurant while her parents observe. The other side of the room features a bench and dressing table with two small stools. Also visible are a flat panel TV and two mirrors. Additional themed artwork is located above the bench.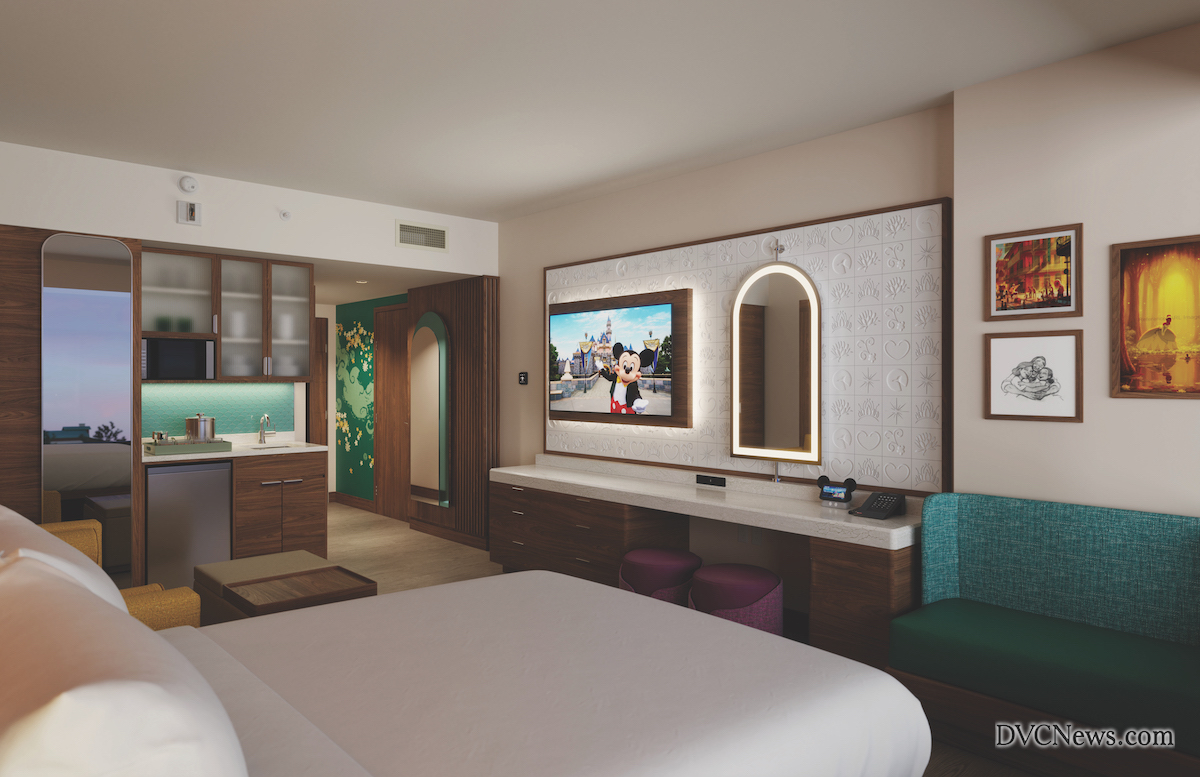 Other Deluxe Studio rooms feature a 'Sleeping Beauty' theme. A bold castle image appears above the bed, while the wall behind the sofa bed features artwork of Aurora and her prince.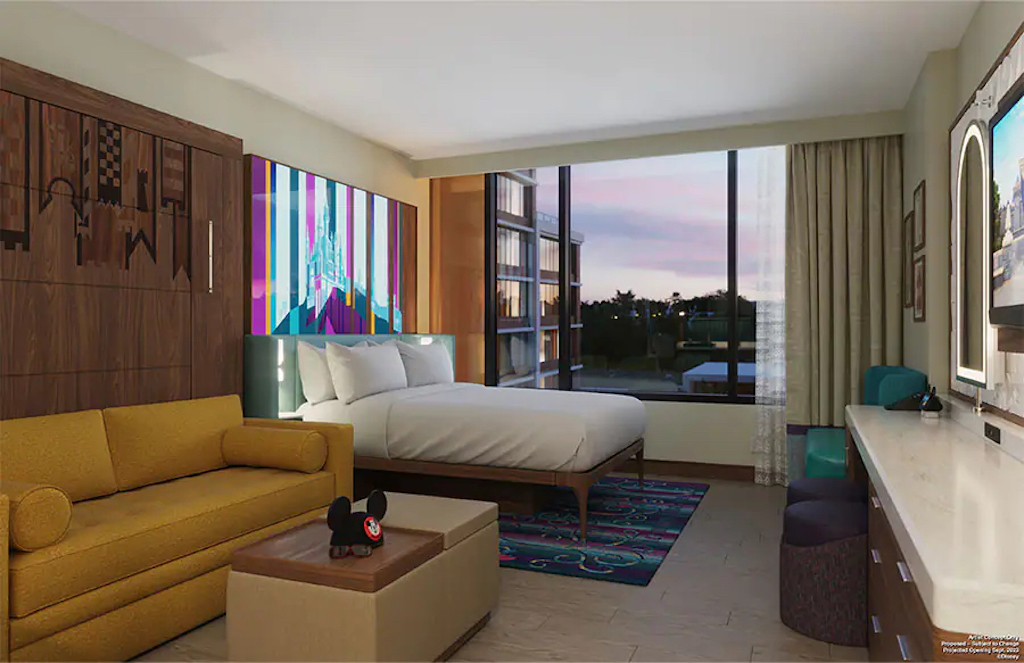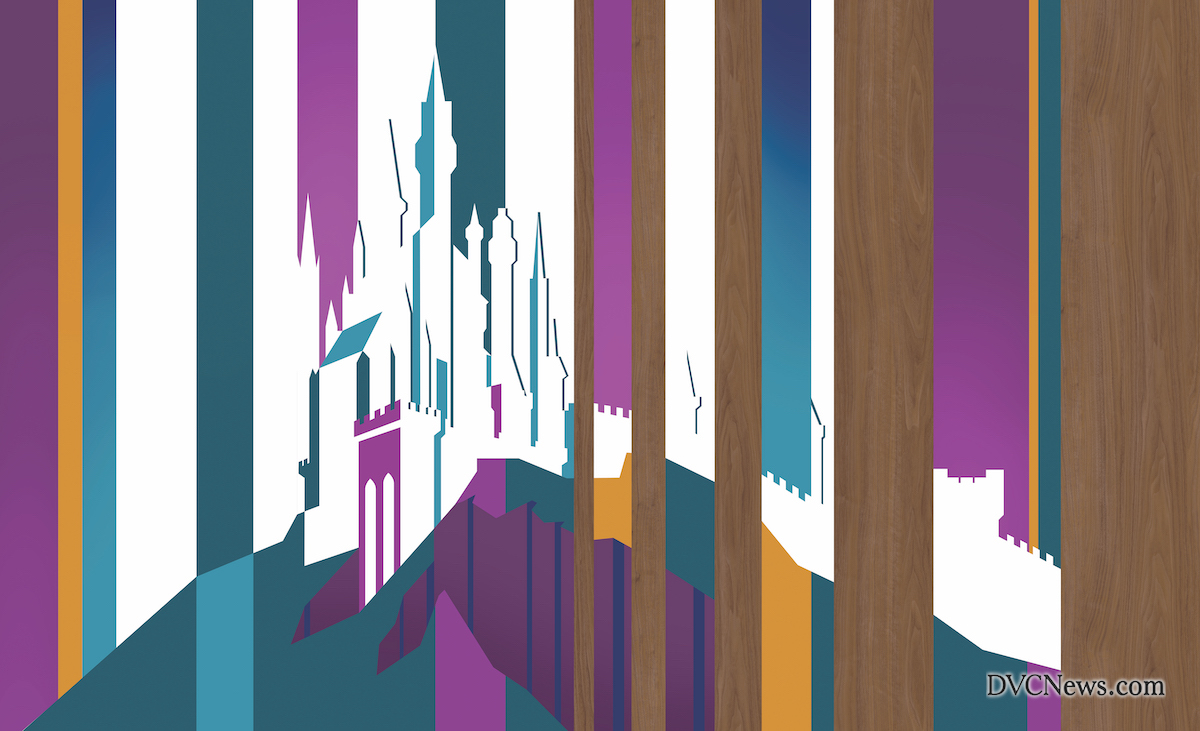 The opposite side of the room is identical to the other Deluxe Studio, albeit with modified decor. Visible in these images is the "Hey, Disney" digital assistant planned for installation in Disney hotels and villas.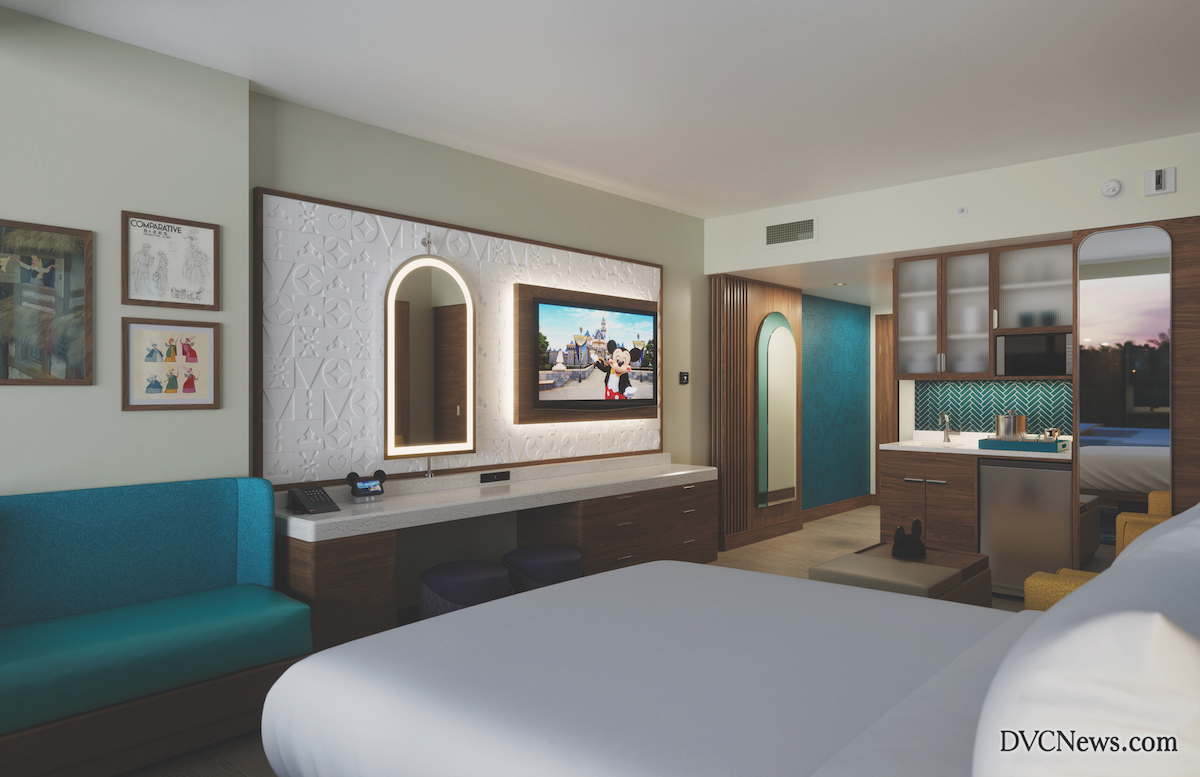 A promotional video previously released showcases detail between the sleeper sofa and the kitchenette in all Deluxe Studio rooms.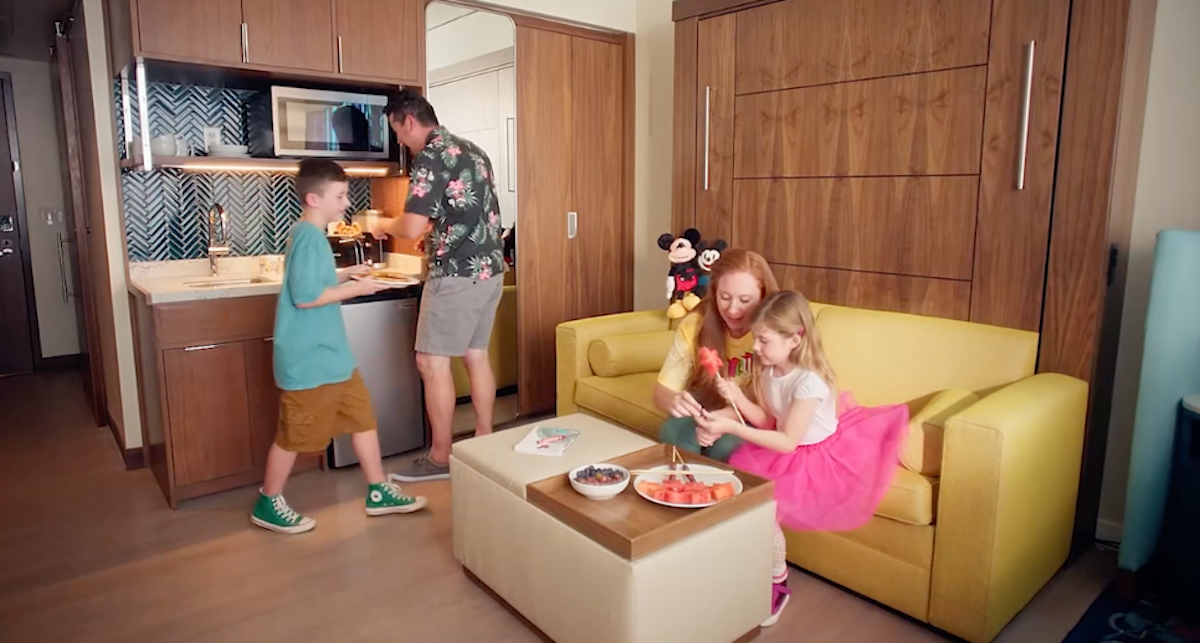 The complete video can be found in our prior coverage.
Villas at Disneyland Hotel is scheduled to open on September 28, 2023. Cash reservations are currently available to Disney Vacation Club members and the general public. DVC point sales should begin in the coming weeks, however no date has yet been revealed.
BLOG COMMENTS POWERED BY DISQUS