Cash reservations have opened for the Villas at Disneyland Hotel with rates and options perhaps offering a preview of what to expect for Disney Vacation Club costs.
DVC members are now able to book 2023 cash stays at the new Villas at Disneyland Hotel by contacting Member Services. Rates are not yet viewable online, which has lead to confusion and long wait times when contacting Member Services. However we have been able to obtain a few details regarding rates and booking options.
Cash rates seemingly confirm the existence of both a Standard and Preferred View, however these categories may not exist across all villa types. Availability checks for select dates show Standard and Preferred availability for Deluxe Studio rooms. However One and Two Bedroom Villas are only showing Preferred View availability. This suggests that there are either no Standard View rooms of these types or that availability of a Standard View will be extremely limited. Information previously indicated that the new building is heavily weighted toward Deluxe Studio rooms with fewer than 20 One and Two Bedroom Villas.
Meanwhile the 2-person Duo Studio rooms and Three Bedroom Grand Villas make no mention of any sort of view.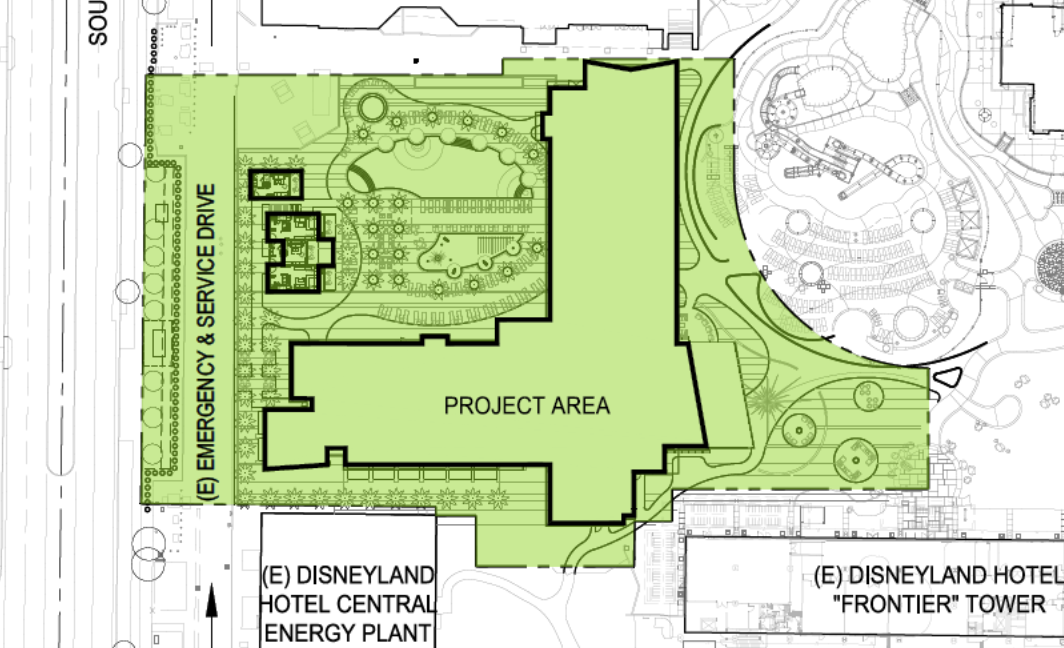 Most of the resort's rooms will overlook a pool. One side of the L-shaped building overlooks the existing Monorail Pool while two other sides will overlook a new pool complex on the western edge of the resort property. It is conceivable that only rooms facing to the south--in the general direction of Disney's Paradise Pier Hotel--would be branded as Standard View.
Room rates are only availble through the end of 2023. Rates vary depending upon season, day of the week and a variety of other factors. However, the sampling of non-holiday rates we obtained for fall 2023 are generally in this vicinity:
Duo Studio: $450-550 per night
Standard View Deluxe Studio: $700-800 per night
Preferred View Deluxe Studio: $800-900 per night
The Deluxe Studio rates seem to run about $50 per night higher than similar dates for Standard and Premium view hotel rooms at Disneyland Hotel. DVC Deluxe Studio rooms feature one queen size bed and a pull-down Murphy-style sofa bed, along with the familiar kitchenette of a DVC studio. Like the hotel rooms, most Deluxe Studio rooms do not have balconies.
Update: The resort also has some rooms in a "Garden View" category, which appears be a limited number of Deluxe Studio rooms which include a balcony or patio.
Room rates at Disneyland Hotel are generally 15-20% less than Disney's Grand Californian Hotel for a similar view. Points charts have not yet been released for Villas at Disneyland Hotel.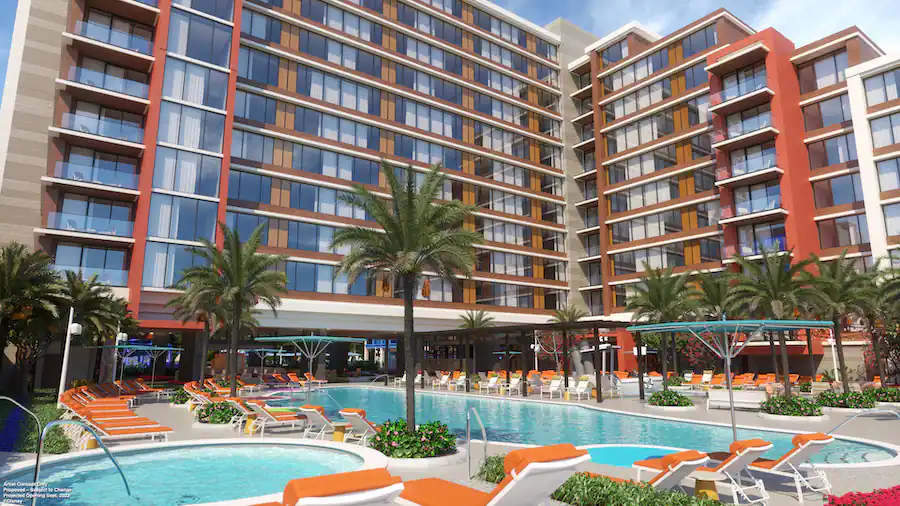 Larger One, Two and Three Bedroom villas are also available via cash reservations with starting rates in the vicinity of $1,200 per night for a One Bedroom, $1,800 per night for a Two Bedroom and $4,000 for a Grand Villa.
Cash reservations are available beginning March 15 for DVC members, March 16 for Disneyland Magic Key holders and March 17 for the general public. There is no word on when DVC point sales or point reservations will begin. A significant portion of the resort's 300+ rooms will be held for DVC point reservations.
The new Disney Vacation Club property is scheduled to open on September 28, 2023. See our prior coverage for concept art and details on the different villa types.
BLOG COMMENTS POWERED BY DISQUS