Buying DVC on a Disney Cruise
For many years, guests sailing on a Disney Cruise Line ship would be offered additional discounts or incentives for completing a Disney Vacation Club purchase or add-on while at sea. But is that still the case today?
Disney Vacation Club is not known for negotiating on its prices. While many timeshares will continue lowering their asking price to secure a commitment, DVC follows a more rigid "take it or leave it" approach.
Still, prices were not always identical across all DVC sales outlets. Between Preview Centers located at numerous theme parks around the world, the now shuttered regional "Doorway to Dreams" outlets and a presence on the Disney cruise ships, pricing often varied depending upon where a purchase was made.
Over time, Disney Cruise Line earned a reputation as one of the more appealing locations to purchase Disney Vacation Club points.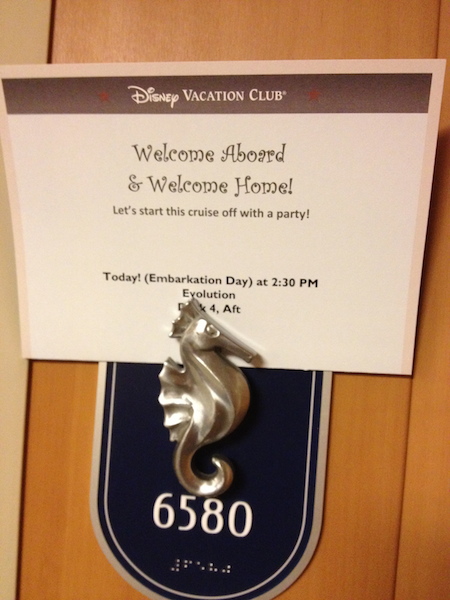 Between lower incentive pricing and stateroom account credits linked to a purchase, buyers could save hundreds or thousands of dollars on their DVC purchase by completing it on board a Disney cruise ship rather than at the Walt Disney World sales center or from home through a sales Guide. The added discounts were so advantageous that buyers would often delay a DVC point purchase for many months, leading up to a scheduled DCL voyage.
Unfortunately, this approach to pricing has been abandoned as DVC looks to standardize its offerings. In recent months, DVC has effectively eliminated the variable pricing between its sales outlets. When buying direct from DVC, prices are typically the same no matter where the purchase originates.
DVCNews.com contributor Wil Lovato rececntly spent 7 nights on the Disney Fantasy. Pricing offered for the Villas at Disney's Grand Floridian Resort & Spa and Aulani, Disney Vacation Club Villas is identical to rates being quoted by land-based DVC sales Guides.
On the Fantasy, Grand Floridian is being marketed at $155 per point with no incentives. Rates for Aulani were presented at specific add-on levels, but all matched the figures currently displayed on our Pricing & Promotions page. For instance, an Aulani add-on of 160 points was quoted at $155 per point less incentives totaling $2,640. That incentive actually consists of two parts: a discount of $4 per point combined with a $2,000 Developer Credit.
Despite the change in philosophy, current Disney Vacation Club
members still have a few unique things to look forward to during their Disney cruises. Those attending the shipboard member meetings will receive promotional swag; DVC logo baseball caps and string backpacks are typical offerings. Additional items are given away to attendees who win random drawings or participate in games & skits. One lucky winner often walks away with a shipboard credit worth approximately $200 or a large DVC gift basket.
All current owners still get those fun Disney Vacation Club magnets on their cabin doors.
But if you're looking to buy your first DVC points or add-on to your ownership, there is not much reason to surrender valuable time during a Disney cruise to complete that purchase.