New documents obtained via the Reedy Creek Improvement District--the municipality which encompasses Walt Disney World--seemingly confirm intentions to build an airborne gondola system linking at least three resorts and two theme parks.

Northern Gondola Route
In a story and video published to OrlandoSentinel.com, the news outlet confirms Disney's plans to build the new transportation system. The Reedy Creek documents confirm the existence of six stations which would ultimately link Disney's Caribbean Beach Resort, Disney's Pop Century Resort and Disney's Art of Animation with both Epcot and Disney's Hollywood Studios.
The system would use 10-person gondolas hanging from suspended cables, similar to the old Magic Kingdom Skyway. With new cabs arriving at the load station every few minutes, such a system could move up to 3000 guests per hour between two points.
According to the Sentinel, Disney had gone to great lengths to keep the system a secret, referring to it by the code name "The Italian Job." Memos dating back to February quoted one project manager as stating that permits associated with the project had "very low risk of being pulled." By mid-February, numerous sources had published details on the gondola project, information which was summarized in at least two stories [LINK, LINK] here on DVCNews.com.
Disney has announced plans to renovate Caribbean Beach Resort. New resort dining and shopping venues have been confirmed, but plans suggest that existing lodging at the resort will be demolished to make way for a much larger new building. Sources indicate that Disney Vacation Club villas will be included in the new facilities at Caribbean Beach.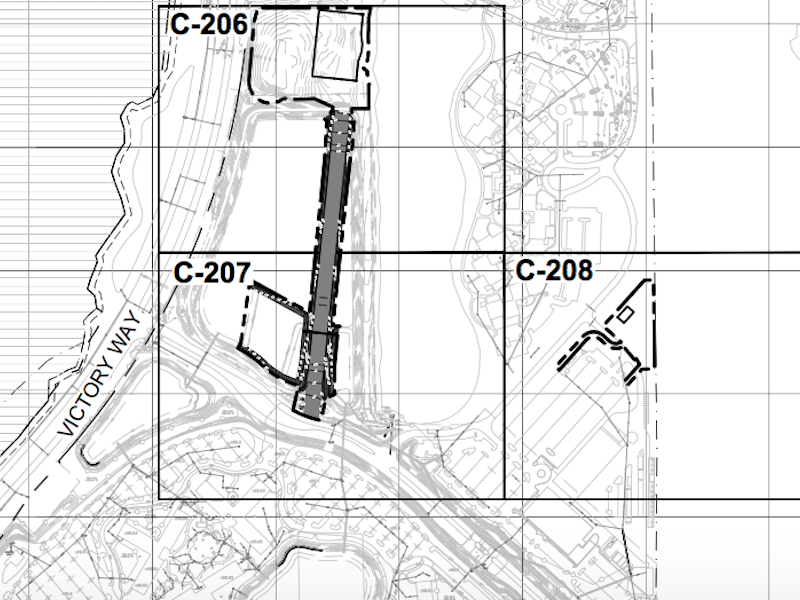 Pop Century / Art of Animation Station
This would be the first instance of DVC villas added to a Walt Disney World Moderate Resort. Previous additions of this nature have always occurred at high-end Deluxe properties. However, a new transportation system coupled with the expansion of resort services and entirely new guest rooms suggests that Disney does not plan to market this as a "Moderate DVC."
Caribbean Beach would serve as the de facto hub of the gondola systems with lines extending toward Epcot's International Gateway to the north, Hollywood Studios to the west and south to both Art of Animation and Pop Century.
Eurpoean vendor Doppelmayr will reportedly provide equipment for the project.
Disney executives declined to comment for the Orlando Sentinel report.
BLOG COMMENTS POWERED BY DISQUS