The first permit has been filed to begin work on The Cabins at Disney's Fort Wilderness Resort – A Disney Vacation Club Resort.
On September 19, 2023, Walt Disney World filed a Notice of Commencement to begin a project at Disney's Fort Wilderness Resort & Campground. Although the purpose is listed as "General Construction", it cites the location of all 365 cabins currently in place at the resort.
Back in April, Disney announced plans to update the cabins and convert them to a Disney Vacation Club timeshare destination. The project hopes to "offer a fresh take on the current cabin experience and are inspired by the resort's idyllic setting, while also paying homage to the resort's unique culture and heritage through the magic of Disney storytelling." Each cabin will sleep up to six guests, featuring a private bedroom, bathroom, living room, kitchen and outdoor patio. Disney has also committed to updating nearby pool facilities, dining and walking trails.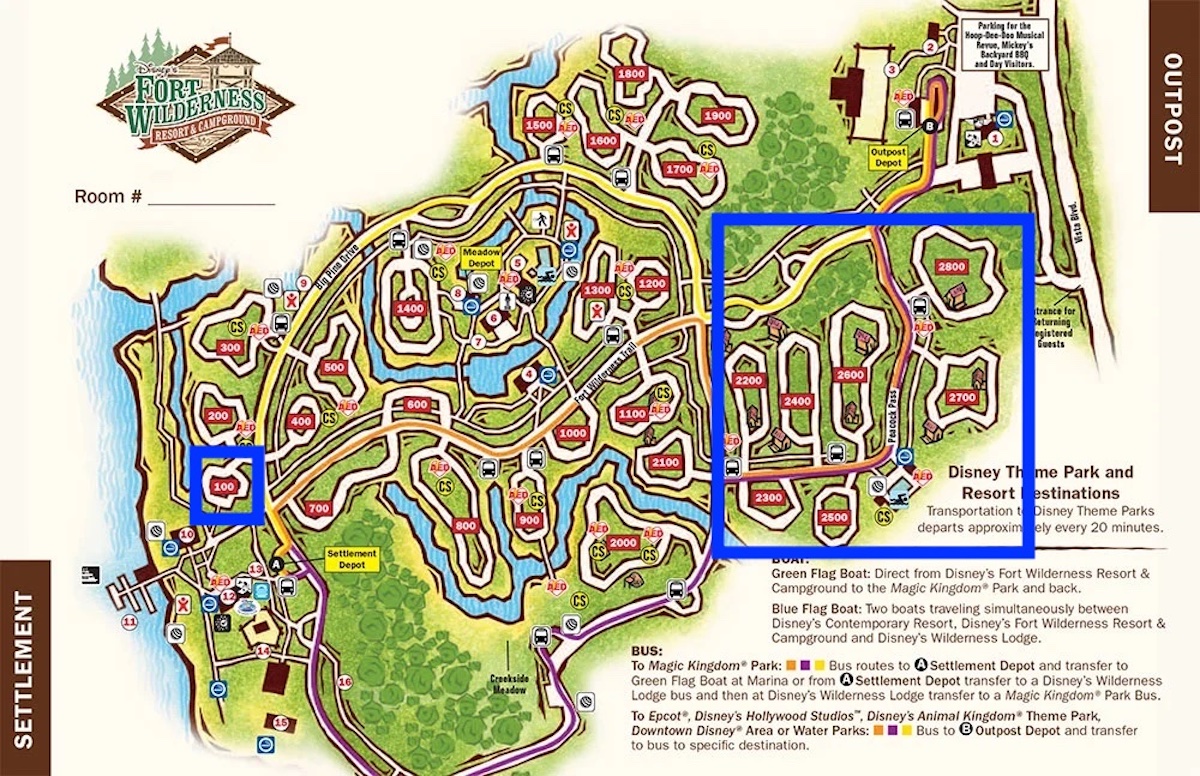 The resort currently consists of 363 cabins in Loops 2200 to 2800, along with 2 additional cabins in loop 100 near the Settlement Depot. A pool and laundry facilities are also located near the larger cabin development.
It is believed that the cabins will be manufactured off-site and transported to Walt Disney World for installation. This is not the first time the cabins have been updated and replaced since their debut.
The permit lists and estimated completion date of May 1, 2025, though this is likely a generous timeline. Previous details provided by Disney Vacation Club indicate plans to reopen the cabins sometime in 2024. It would be the 17th timeshare development, coming after The Villas at Disneyland Hotel which opens later this week. Construction is also progressing on the new tower at Disney's Polynesian Village Resort which is projected to open in late 2024.
h/t WDWMagic.com