The long anticipated wholesale refurbishment of Disney Vacation Club rooms at Disney's BoardWalk Villas is now under way.




Beginning on September 9, 2023, Disney Vacation Club villas on the westernmost wing of the resorts were closed to guests. This includes all rooms classified as having a BoardWalk View, along with Pool / Garden View rooms on the opposite side of the corridor. The entire wing is blocked from guest access on all floors near the elevator bank as depicted in the photo above.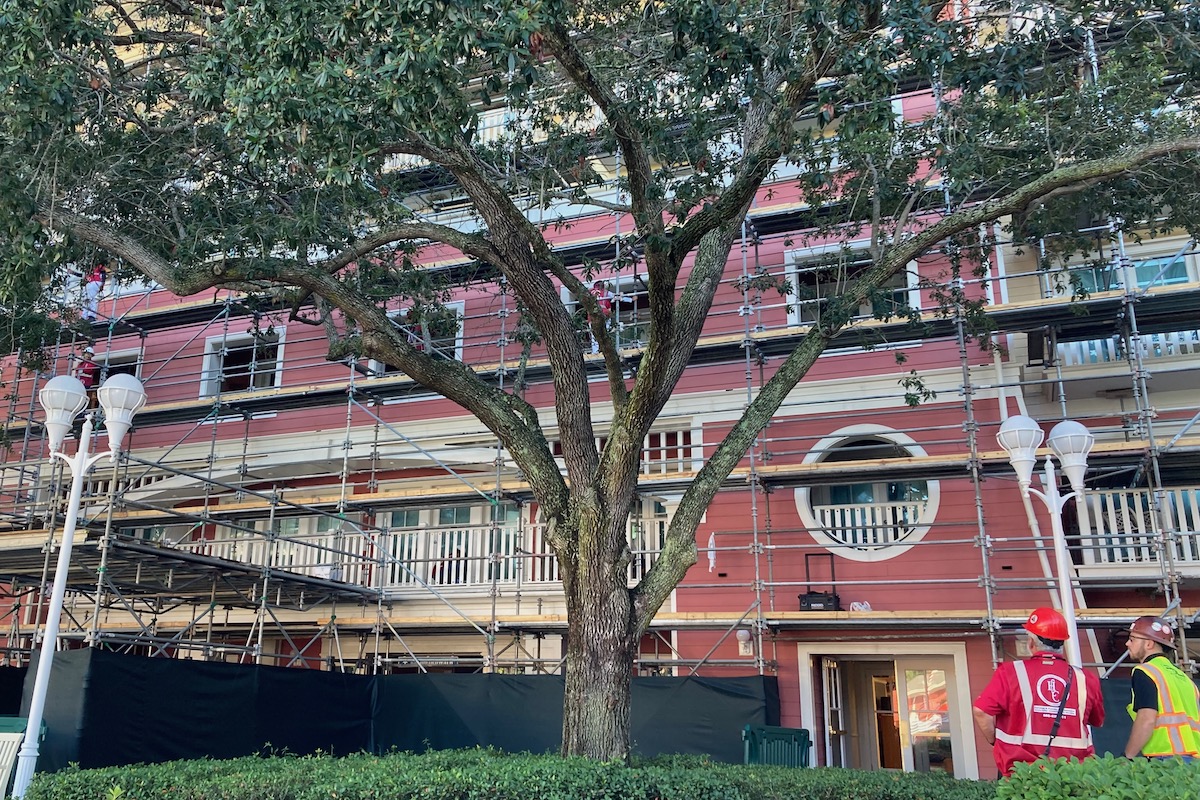 Portions of the building are covered in scaffolding (above) for painting and other exterior work. These images were taken from just outside the Luna Park main pool, looking back toward the DVC building.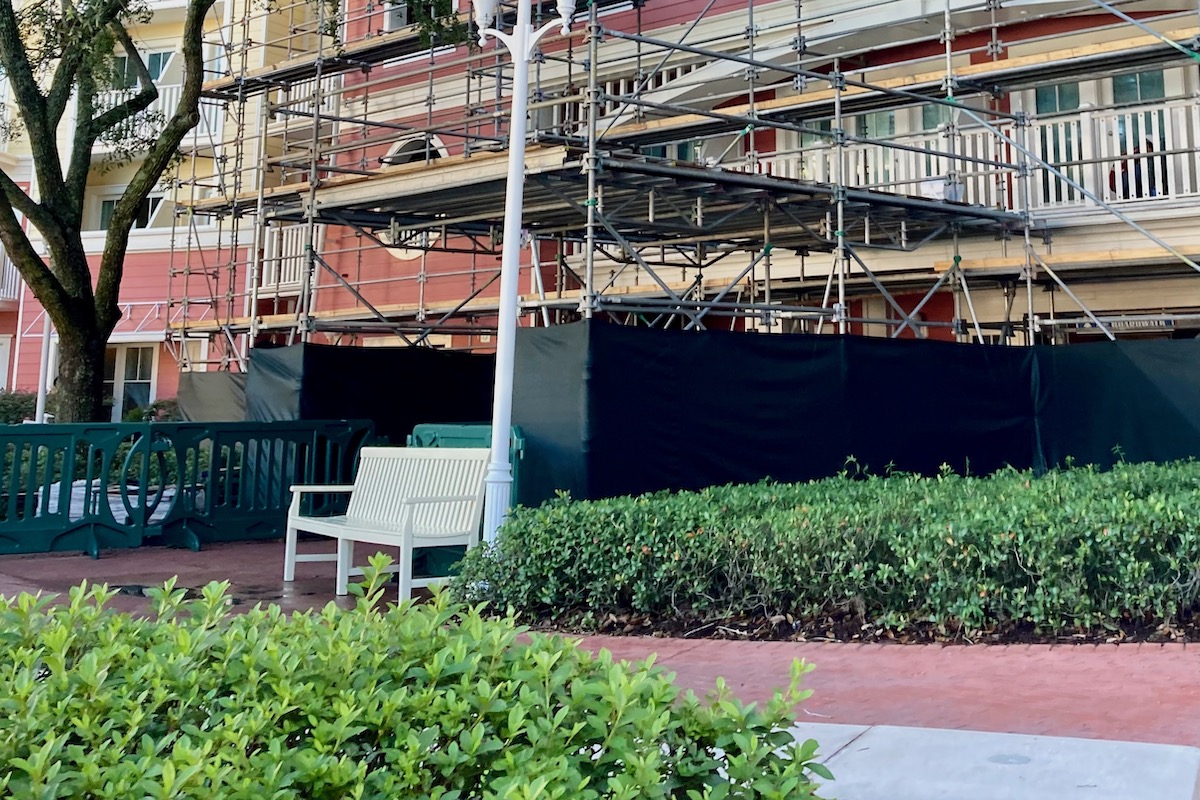 The Breezeway running between the pool and the Village Green (above) is covered with some construction barriers, but remains open for guest use. One building access point is closed off (below), however guests can still enter from the breezeway and access the ground floor elevators.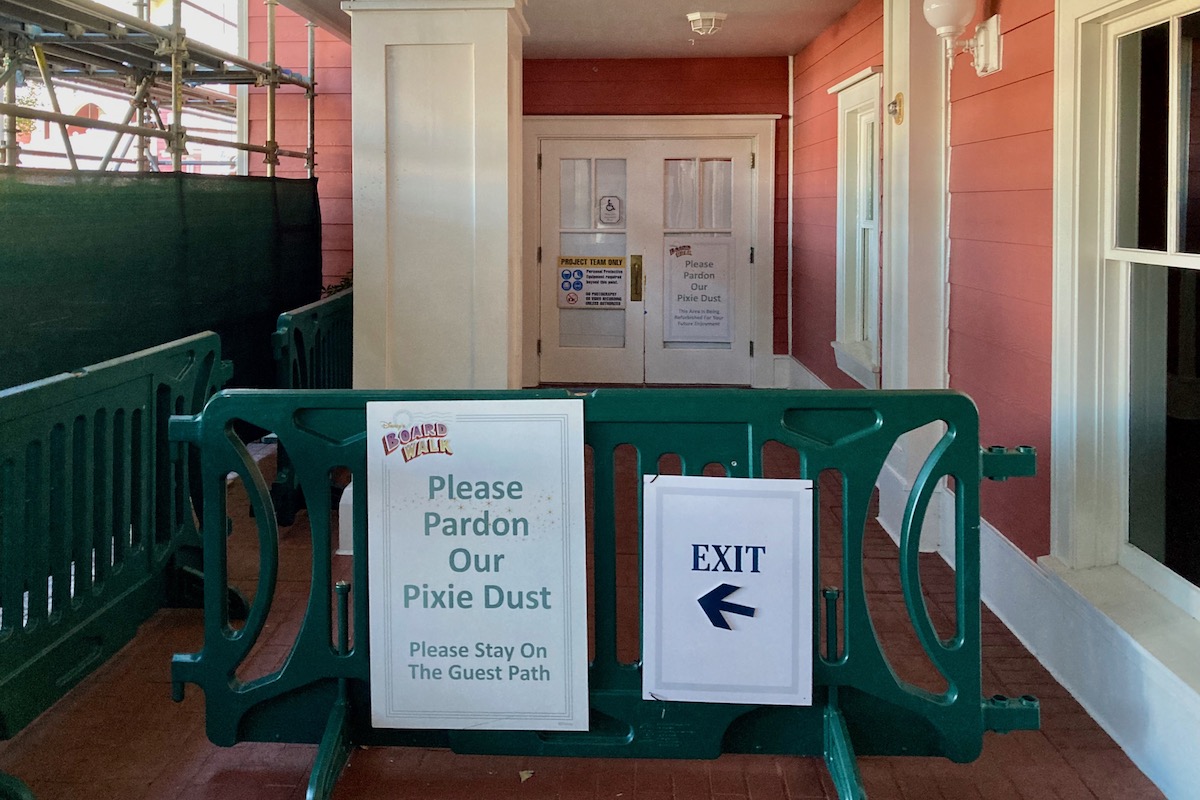 During this project, crews will be performing a hard goods refurbishment of all DVC villas at the BoardWalk. Modifications are expected to include a full renovation of the bathrooms with new tub and tile, installation of pull-down Murphy Beds in villa living rooms, along with new floor coverings, wall coverings and other decor. Earlier this year, Disney offered a preview of renovated hotel rooms at the BoardWalk Inn. Thus far there have been no details regarding the the new villa design.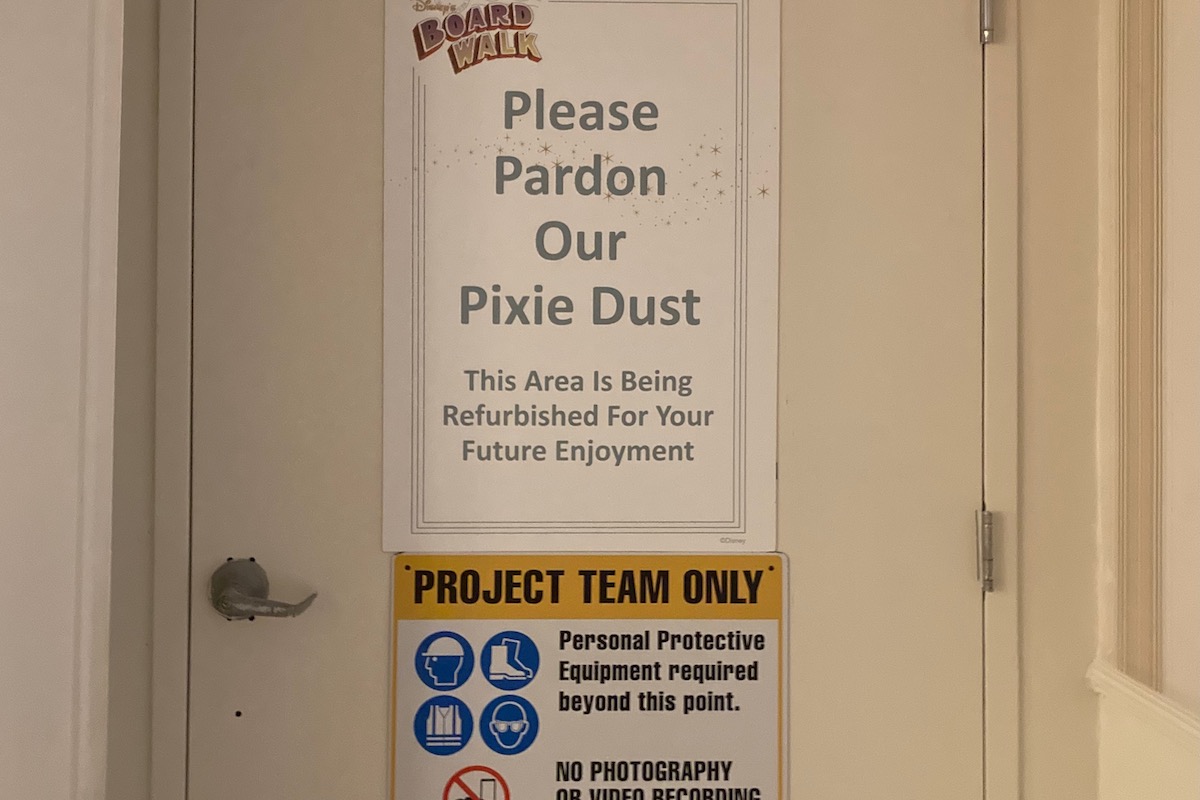 Based upon room availability data, it appears that Disney plans to refurbish all of the BoardWalk View rooms by November. Standard View rooms were blocked from guest use in January and February 2024. Some of the resort's Pool and Garden View rooms are expected to be renovated throughout this timeframe, with the entire project slated for completion during the spring of 2024.
Thanks to Chris from dvc.market for the photos!
BLOG COMMENTS POWERED BY DISQUS