Points at the forthcoming Villas at Disneyland Hotel will be subject to unpopular usage restrictions should the original buyer later sell the points to another party.
In 2019, Disney Vacation Club put a new spin on the benefits of buying points direct. Beginning with Disney's Riviera Resort, owners are contractually prohibited from using points for other DVC destinations unless they are purchased directly from DVC. In other words, if an individual buys points at Riviera and later sells them to a second party, the new owner can only use the points to book stays at Riviera.
The prevailing wisdom is that Disney introduced this clause in order to boost their own direct sales. Beginning with Riviera, DVC was able to market the idea that the only way to use points toward every DVC resort--plus other Disney destinations--is by purchasing direct from the developer.
We now have confirmation that this policy is expanding to Villas at Disneyland Hotel. Language in the new Public Offering Statement brands both Riviera and Disneyland Hotel as "Restricted Resorts" and states:
"Club Members who purchase an Ownership Interest in one of the Restricted Resorts from a third party other than directly from Disney Vacation Development, Inc. ("DVD"), the developer of the Restricted Resorts, or other seller approved by DVD, are not permitted to convert their Home Resort Vacation Points at a Restricted Resort related to that Ownership Interest to DVC Vacation Points for the purpose of reserving Vacation Homes at any other DVC Resort, including any future DVC Resorts through the DVC Reservation Component."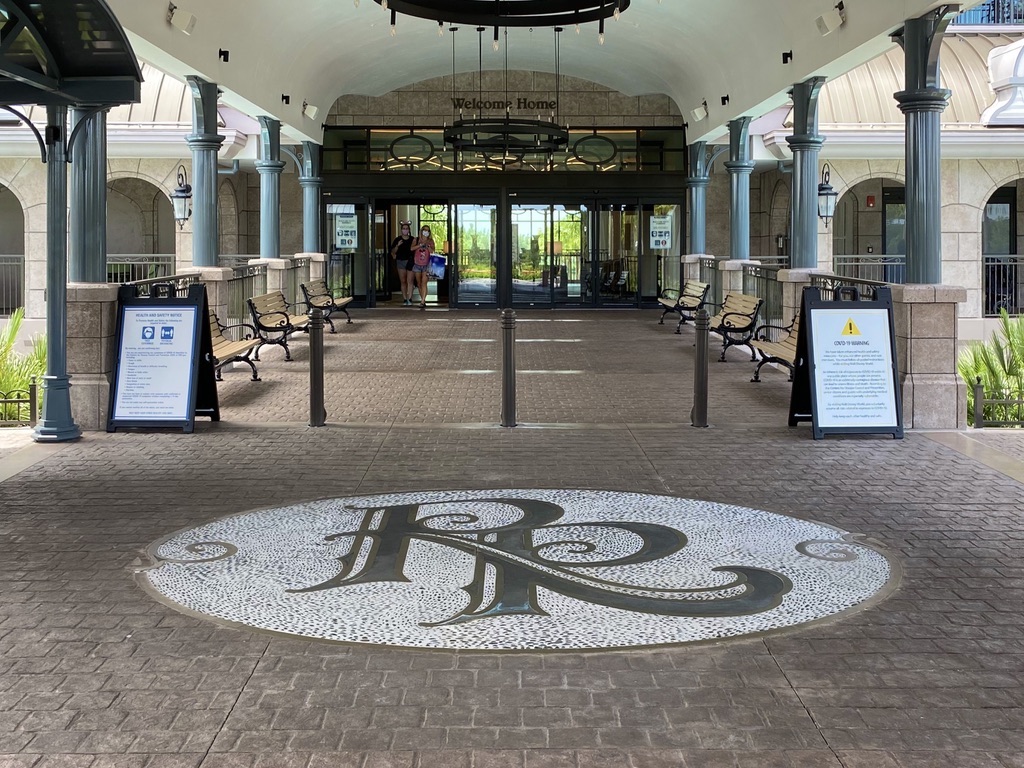 Disney's Riviera Resort
Simply put, points at Riviera and Disneyland Hotel which are purchased via the resale marketplace can only be used to reserve stays at their respective Home resort.
Additional language states that resale points for any of the other 14 resorts cannot be used toward stays at either Riviera or Disneyland Hotel. The restrictions effectively create the following tiers of resale ownership:
Riviera resale points can only be used at Riviera
Disneyland Hotel resale points can only be used at Disneyland Hotel
Resale points for the other 14 resorts can be used at any of those destinations, but NOT Riviera or Disneyland Hotel
(Note: All DVC points--including resale points for all resorts--are eligible to be traded via Interval International.)
The value of these restrictions to Disney Vacation Club is significant: DVC can promote itself as the only source for points which can be used at any DVC resort, as well as other Disney resorts and destinations around the world which have long been ineligible for booking with resale points. Combined with the Membership Extras perks like the lower-priced Sorcerer Annual Pass and the Moonlight Magic events which are only offered to direct buyers, it provides a compelling reason to purchase points from DVC.
Those advantages will only grow as other new resorts are introduced. DVC is currently constructing a new multi-story tower on the grounds of Disney's Polynesian Village Resort. Should the new tower be marketed as a new condominium association separate from Disney's Polynesian Villas & Bungalows, expect that all club members will be subject to the same usage restrictions as Riviera and Disneyland Hotel.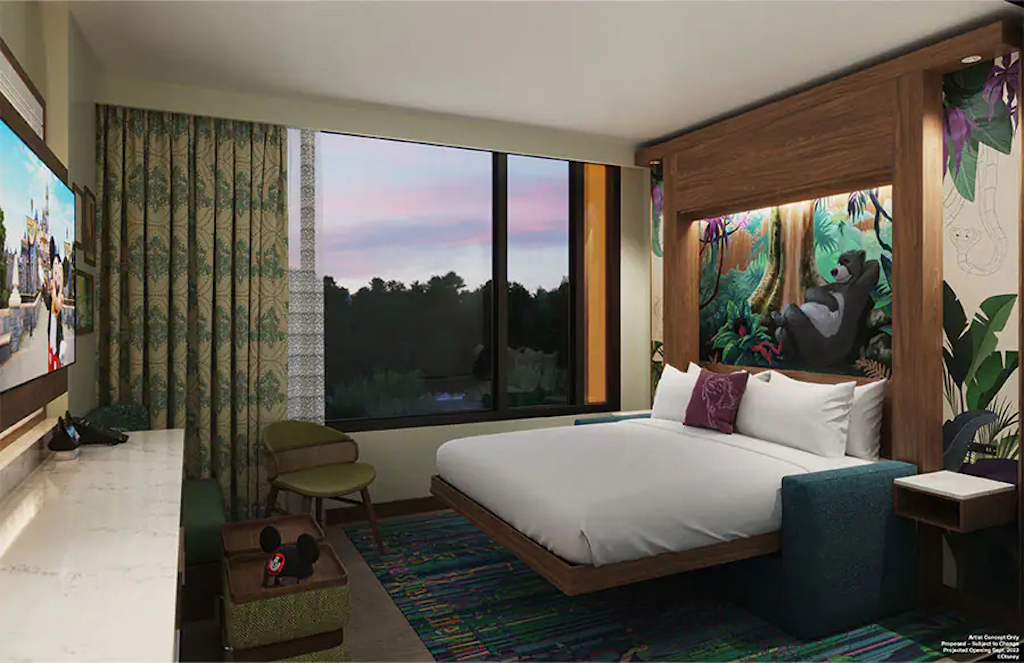 Disneyland Hotel Duo Studio concept
Additionally the group of 14 unrestricted resorts will eventually begin to shrink, beginning in 2042 when the contracts expire for Disney's BoardWalk Villas, Disney's Beach Club Villas and 3 others. As of February 1, 2042, only 9 unrestricted resorts will remain with that group further shrinking over time.
Some members fear that these Restricted Resorts could be devalued should their original owner choose to one day sell the points. Resale buyers of Riviera and soon Disneyland Hotel points would have to embrace the idea that their points can only be used for the single resort. This could lead to lower demand for certain locations and ultimately lower selling prices.
The restrictions do benefit direct buyers, reducing competition for some destinations at 7 months. Today, millions of resale points are already ineligible for stays at Riviera and Disneyland Hotel, meaning that owners who are eligible to book those destinations face less competition for their desired nights.
The language above references "other seller as approved by DVD" as a source for avoiding the restrictions. Some other timeshare systems utilize similar resale restrictions, while offering buyers the ability to pay a fee to convert the points to fully-qualified status. To date, Disney has not given any indication that it plans offer either of these options to resale buyers.
h/t Disboards.com
BLOG COMMENTS POWERED BY DISQUS