An expanded menu greets Bar Riva patrons at Disney's Riviera Resort.
In recent months, the menu at Bar Riva has largely mirrored that of nearby quick service venue Primo Piatto. That is set to change with the introduction of several new items at Riviera's open air bar. Included are:
Burrata Salad featuring heirloom tomatoes, fresh pesto and focaccia bread
Salmon with Orzo with pomodroccio tapenada and lemon orzo
Mushroom Arancini with risotto, mushroom, cheese and truffle, served with house-made marinara
Molten Chocolate Cake, a warm chocolate cake with molten center, topped with raspberry sauce and fresh raspberries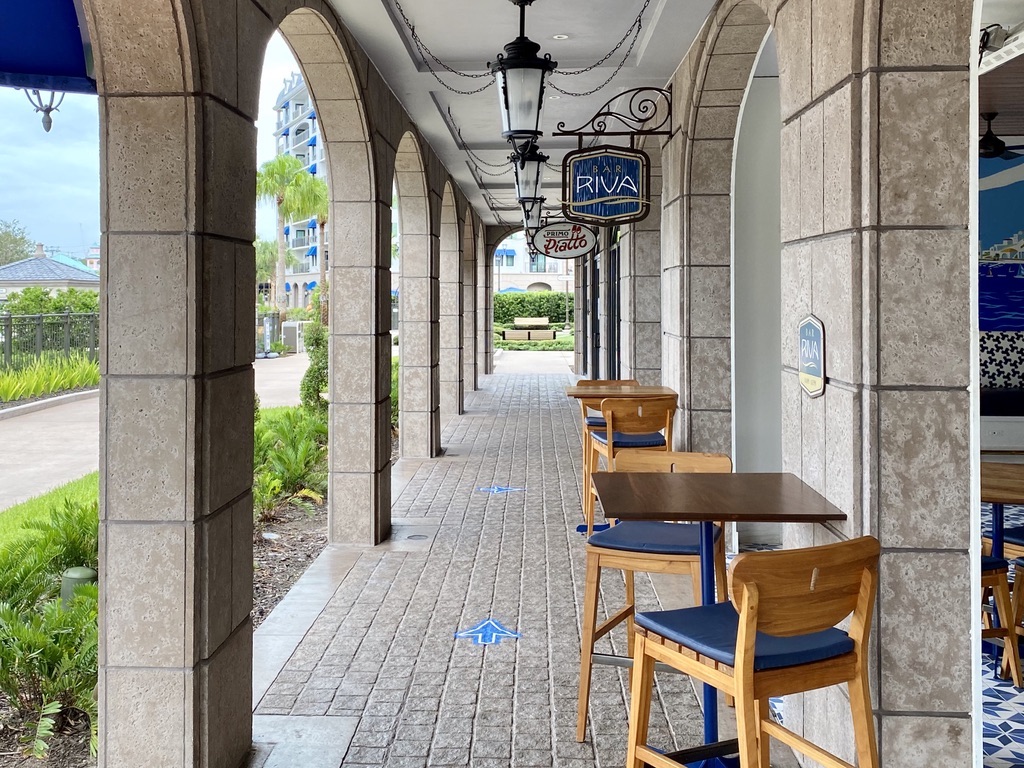 The lounge's online menu has not yet been updated, but historically includes Primo Piatto staples like the Bacon Cheddar Burger and Tuna Nicoise Salad. Bar Riva is currently open from 11:00am to 10:00pm daily.
Also new to the resort is the Riviera Signature Cookie, featuring semi-sweet chocolate chips, ground oats, walnuts, pistachios, dried cherries and sea salt.
BLOG COMMENTS POWERED BY DISQUS