In this update from Disney's Polynesian Village Resort, let's examine at how the new tower looks from several angles around the Seven Seas Lagoon.
Just off the shores of the Magic Kingdom, the tower is visible on the opposite side of Walt Disney World's man-made waterway. While the tower dwarfs Disney's Wedding Pavilion, from this perspective it appears similar in height to Disney's Grand Floridian Resort.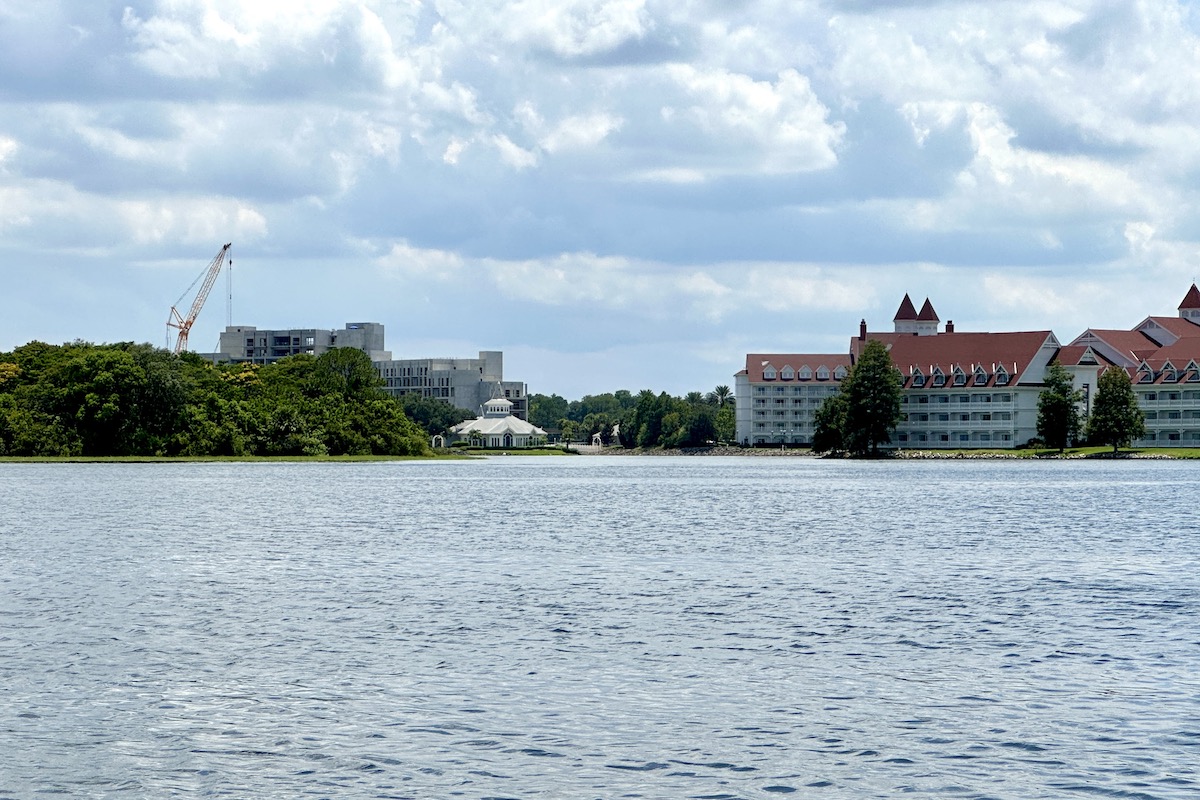 From a slightly different angle, the tower is framed between several of the small islands within the lagoon.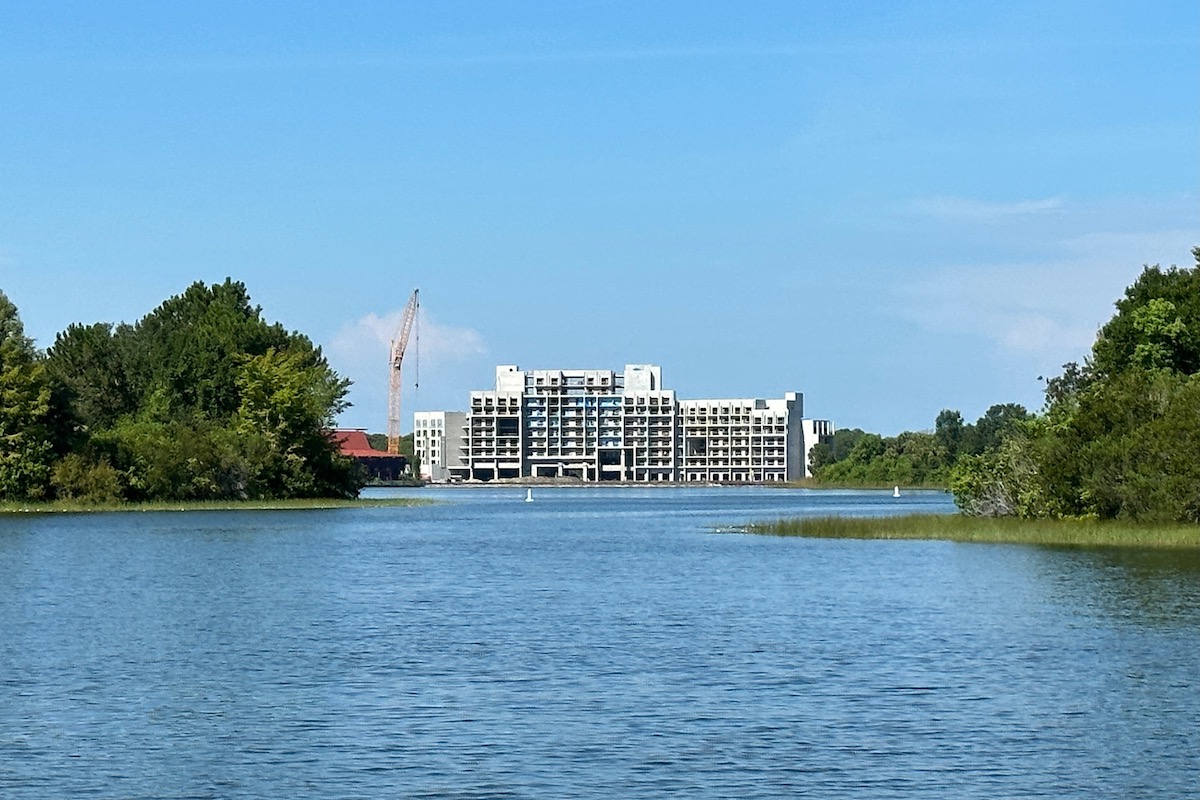 On the grounds of the Polynesian itself, the tower peeks out above the Lava Pool and roofs of the existing longhouses.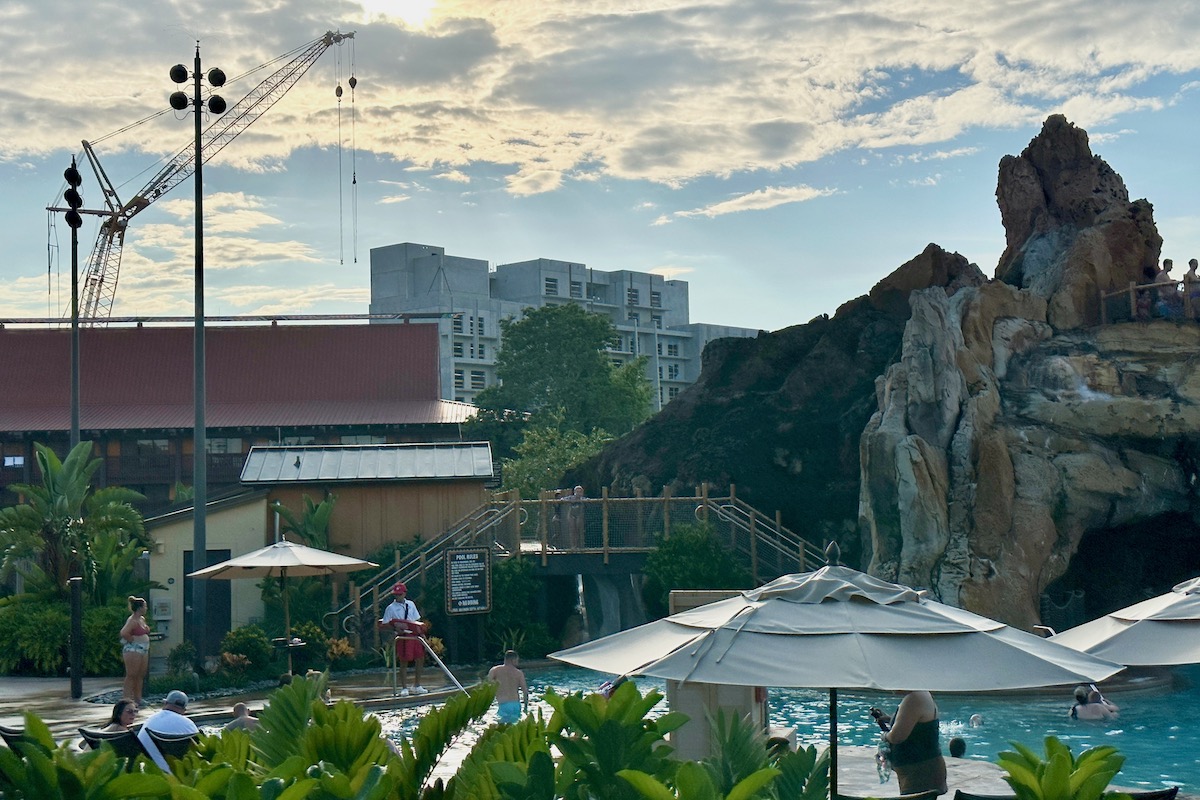 From the beach and walking down the boat dock, the new Disney Vacation Club tower sits behind the resort's existing Tuvalu longhouse.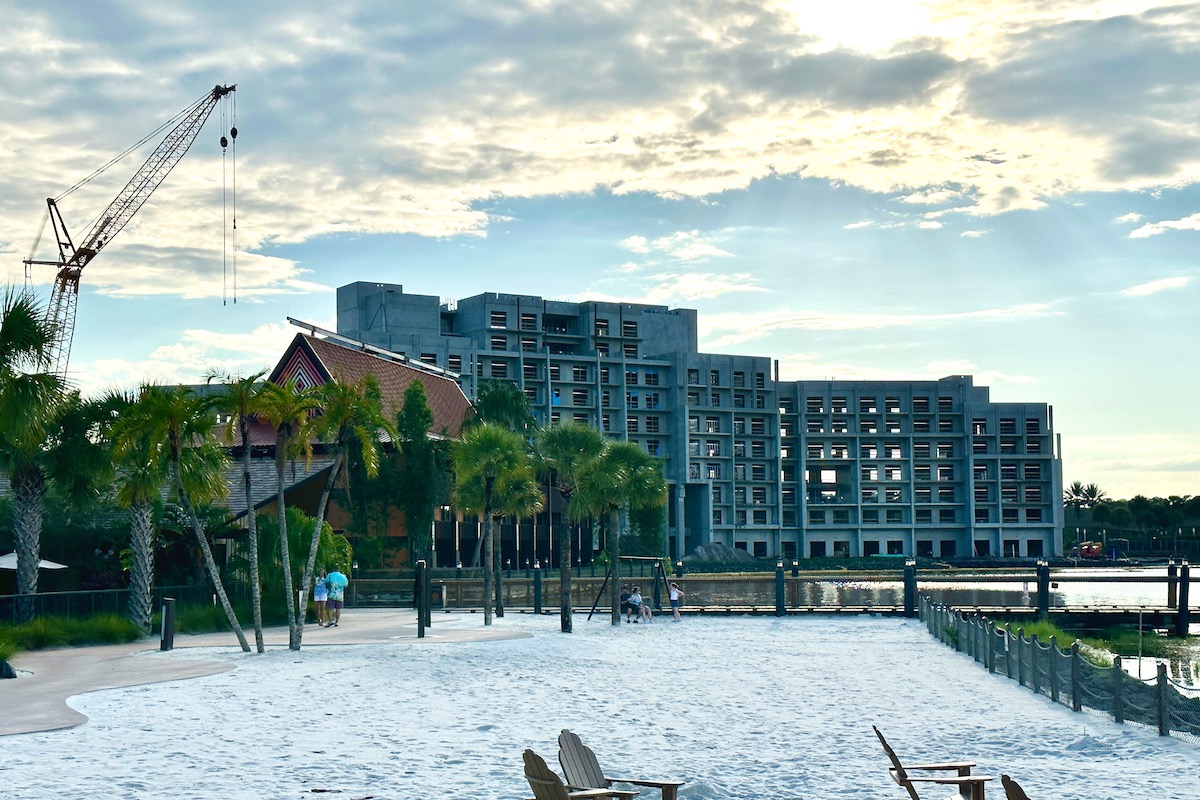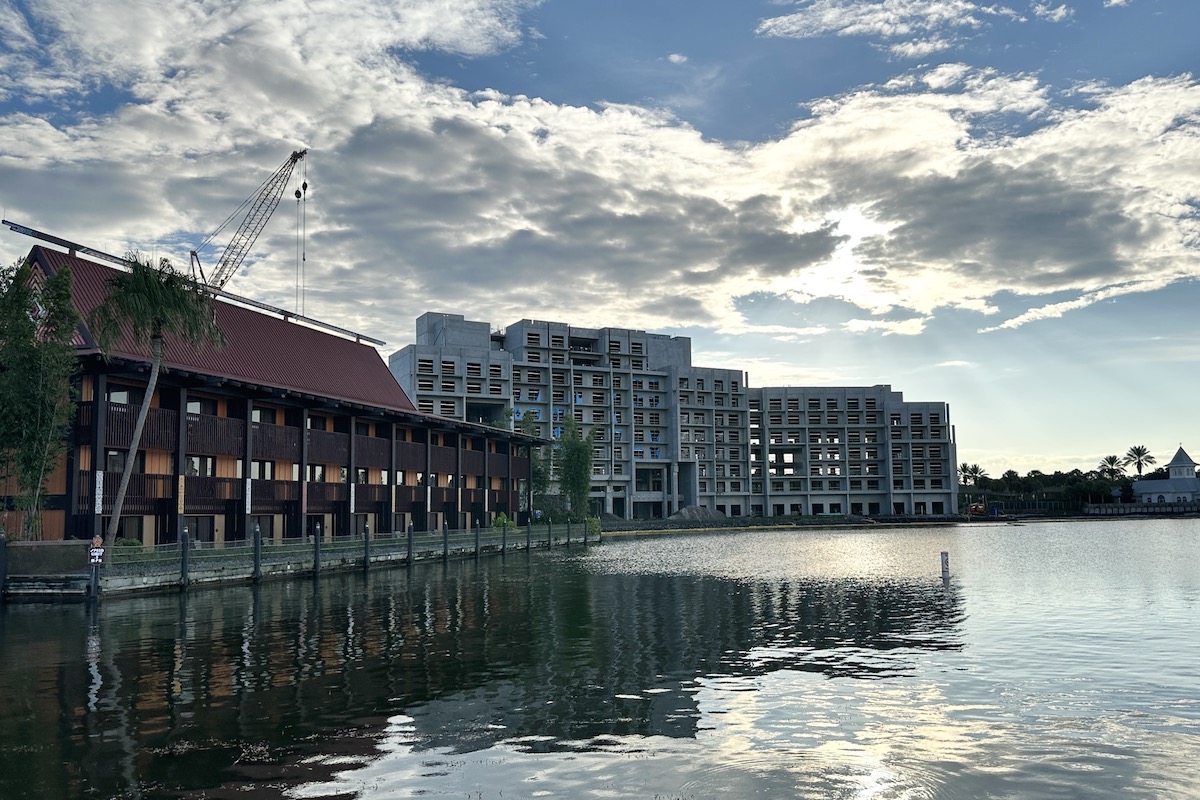 Meanwhile, from the more familiar monorail side of the new building, construction work is clearly visible as guest rooms continue to take shape.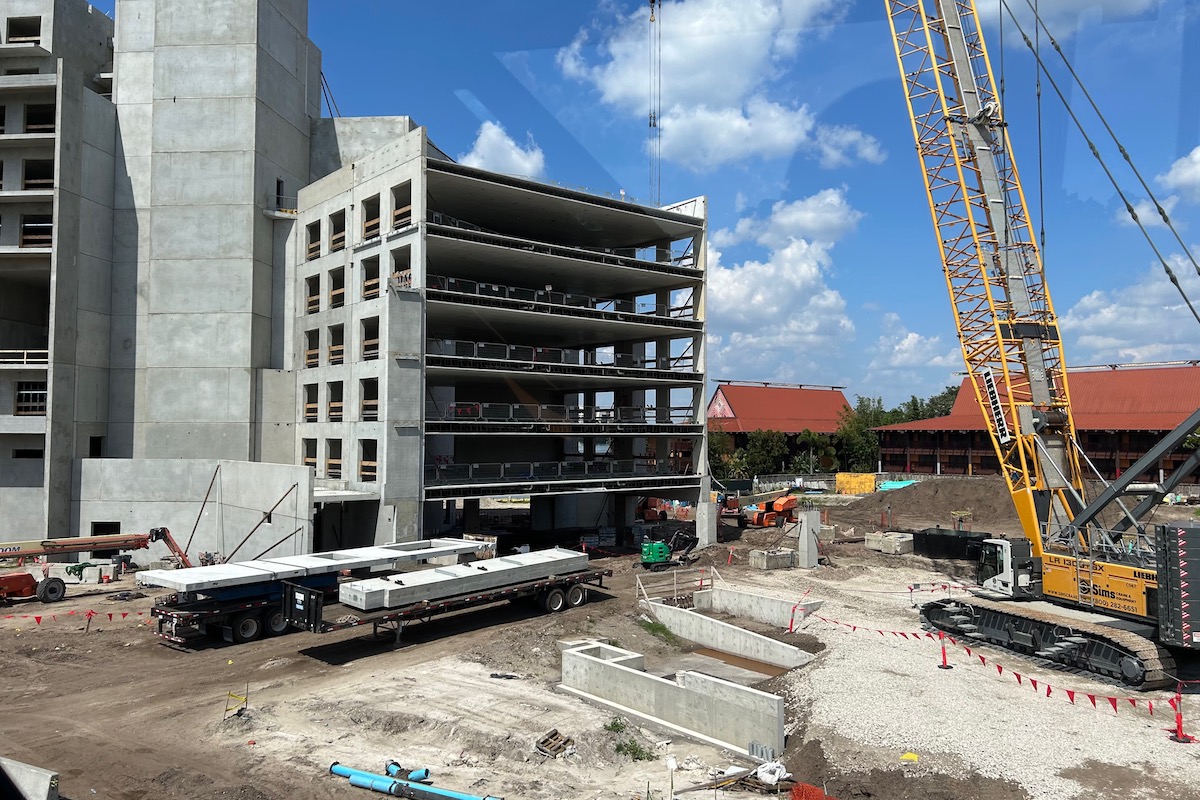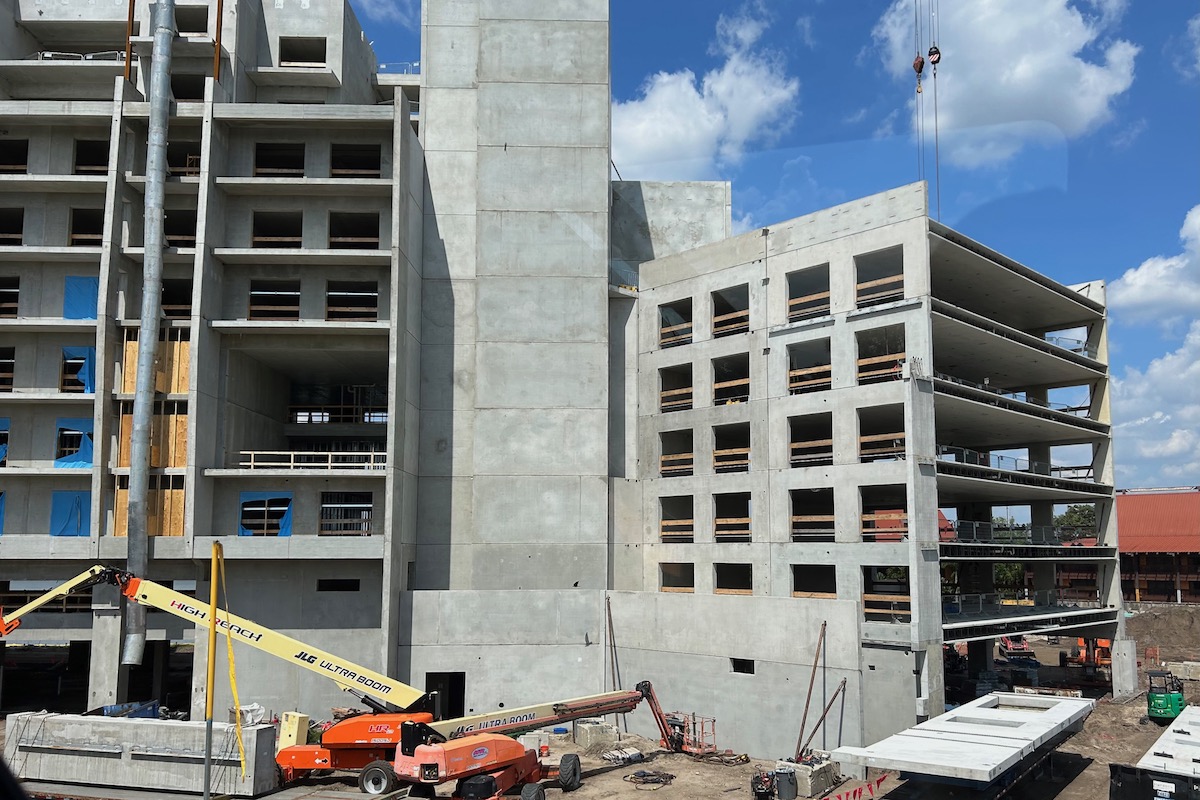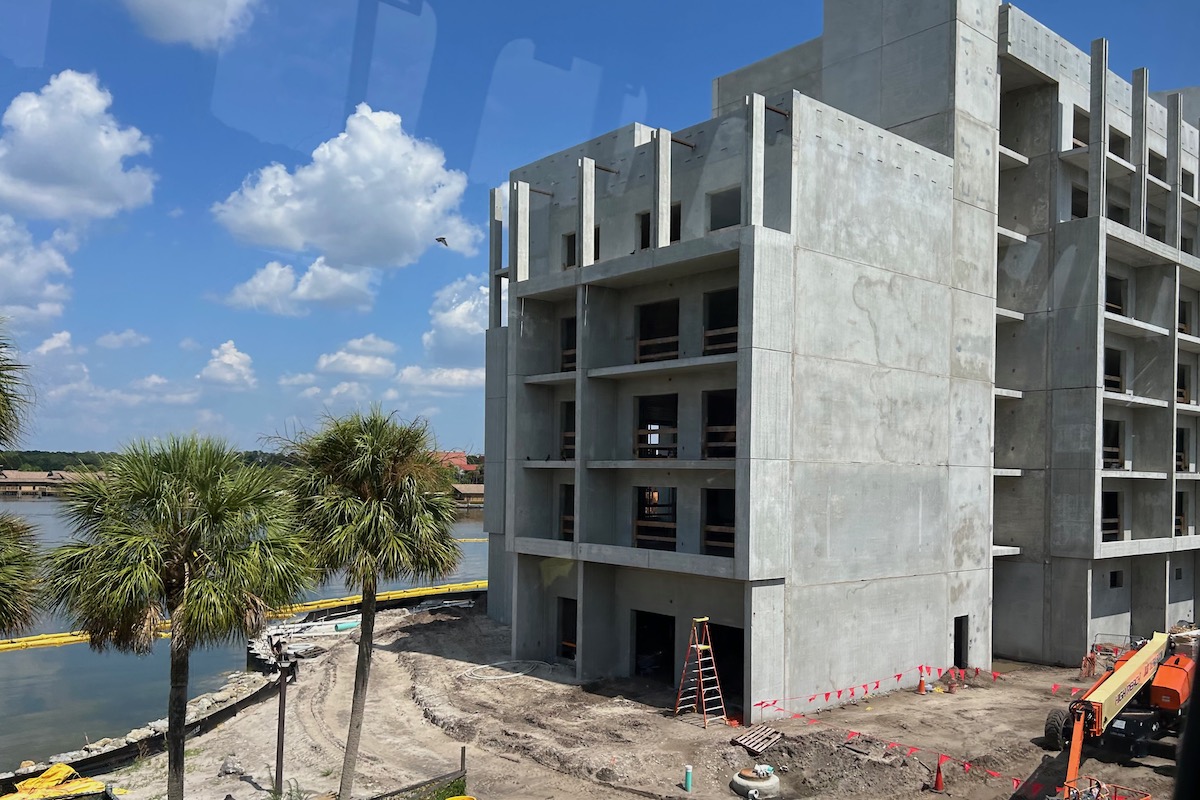 Exterior finishes will be added to the building during later construction phases, although it remains to be seen exactly how well the design will blend with the iconic look of this 50 year old Disney resort.
The new Disney Vacation Club tower is expected to open sometime in 2024.
BLOG COMMENTS POWERED BY DISQUS