The new Disney Vacation Club tower at Disney's Polynesian Village Resort has reached its full height in the latest construction update from Walt Disney World.
With every day, the new Polynesian tower becomes more distinctive. At its highest point, the building stretches to 9 stories tall, likely to accommodate grand villas on the upper floors. However the majority of the building sits at about 7 stories.
It remains to be seen how well the builiding will blend with surrounding structures. Nearby Disney's Grand Floridian Resort & Spa features buildings that are 5 stories tall with several peaks which reach even higher. Most current longhouses at the Polynesian are 3 stories tall with a distinctive roofline which adds to their height.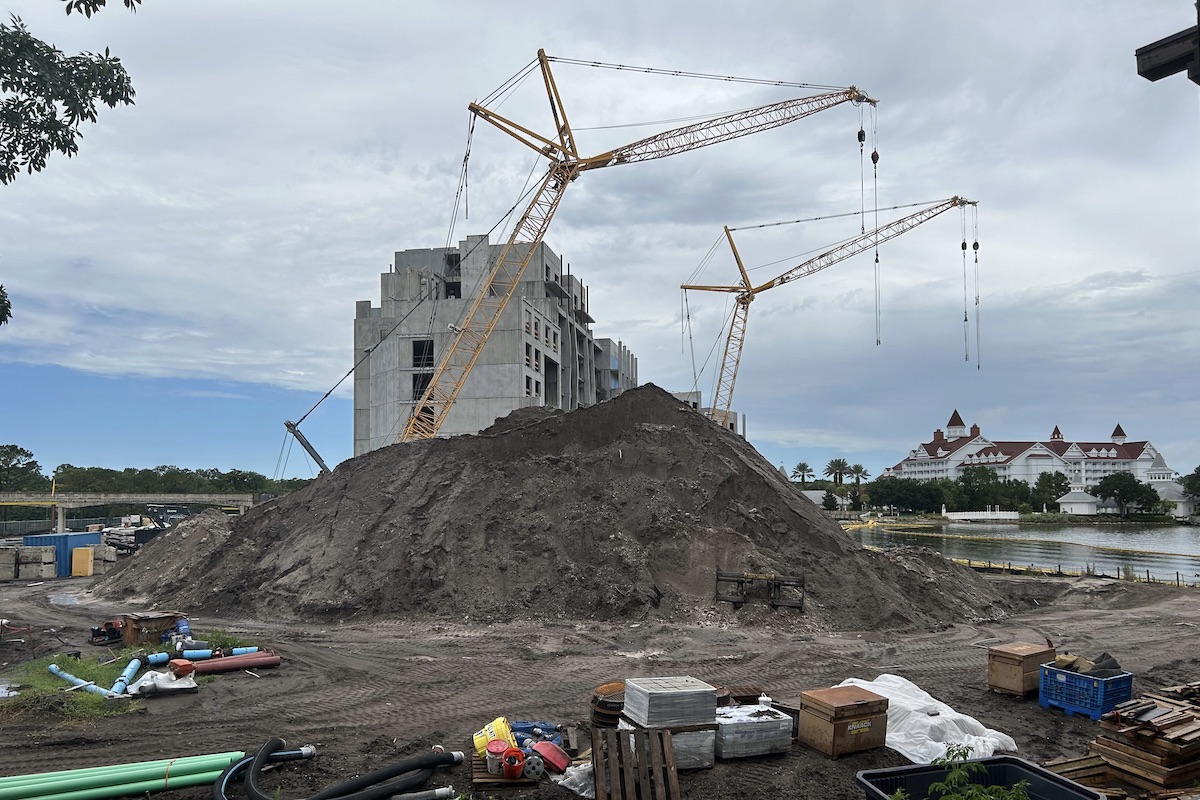 A large pile of fill dirt still sits to the east of the new tower in the approximate location of the resort's new pool.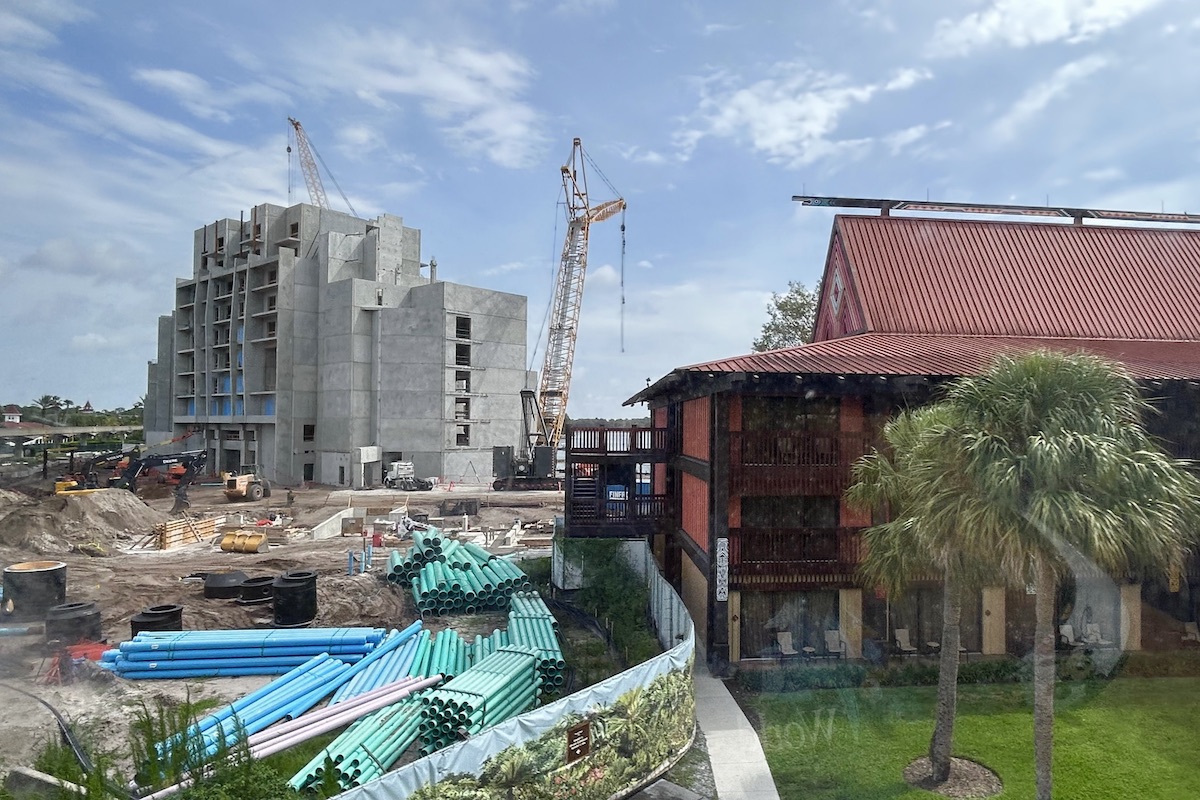 Perspective plays a role in most images. Above is the Aotearoa longhouse situated nearest the construction site, with the new DVC tower set back further.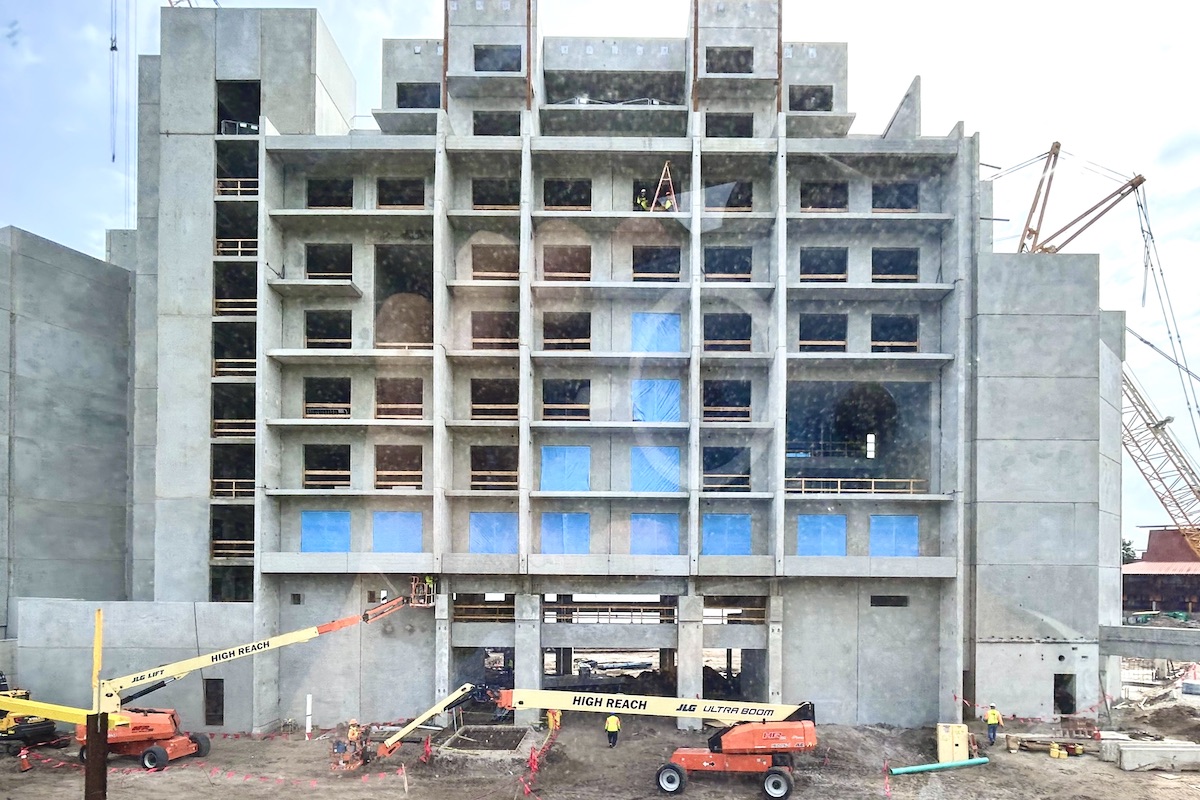 Individual room bays are clearly visible. The building is certain to have some One and Two Bedroom villas with Deluxe Studios and/or 2-person Duo Studios also likely.
The tower is scheduled to open sometime in 2024. Disney Vacation Club has not yet revealed if it will be added to the current condominium association for Disney's Polynesian Villas & Bungalows or a separate entity with unique booking rights and expiration date.
Thanks to Wil for the photos!
BLOG COMMENTS POWERED BY DISQUS