VGC on Google Maps
Images available via Google Maps has recently been updated to include the new wing at Disney's Grand Californian Hotel & Spa.
The satellite images presented on Google Maps often go years between updates.  In the case of the Grand Californian expansion, the work-in-progress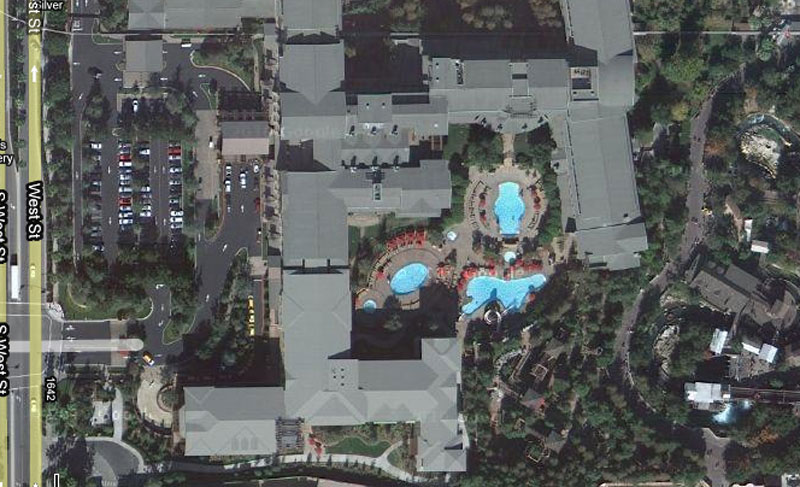 construction project which began back in 2007 was never reflected on the mapping site.  However, a recent update has finally captured the completed resort wing which houses 48 Disney Vacation Club villas and over 200 new hotel rooms.
The images appear to have been captured sometime in the winter of 2010 judging by the progress on surrounding projects.  In these photos, concrete has been laid for less than half of nearby Paradise Park while construction on Ariel's Undersea Adventure has just begun.
Nevertheless, with all of the major landmarks in place, Google Maps can be very helpful to guests looking to get a feel for the Disneyland Resort area.
Click HERE to go directly to the Grand Californian overhead view.