New Murphy-Style Sofa Beds Confirmed for Upcoming Refurbishments
Two more Disney Vacation Club resorts will soon sport the same fold-down sofa beds which debuted at Disney's Riviera Resort and were more recently added to Disney's Saratoga Springs Resort & Spa.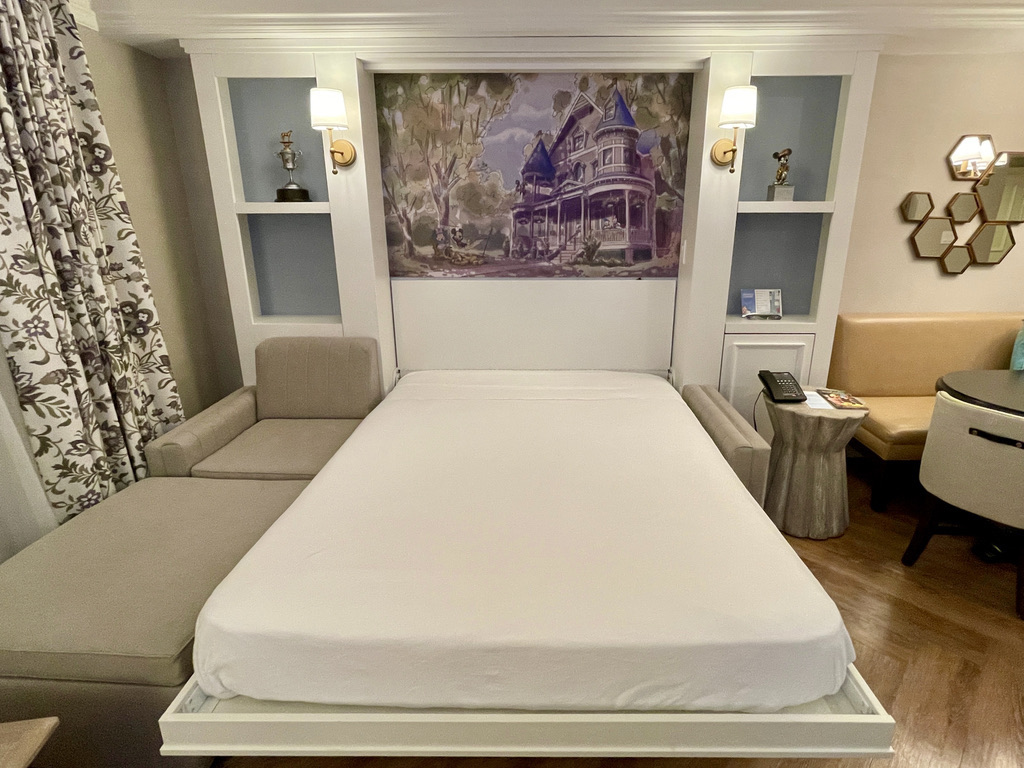 Disney's Polynesian Villas & Bungalows and Villas at Disney's Grand Floridian Resort & Spa are both scheduled for minor "soft goods" refurbishments in the coming months. Disney is taking this light refurbishment a step further by replacing all living room sofas with the newer pull down convertible sofa beds.
Made popular at Riviera and Saratoga Springs, these units feature a standard size sofa during the day, along with a panel that pulls down from the wall at night revealing a traditional bed and mattress. The new units will be added to all villa types including Deluxe Studios, One Bedrooms, Two Bedrooms and Three Bedroom Grand Villas. They have already debuted in the Polynesian Bungalows.
The soft goods refurbishment is planned approximately 7 years after a resort's opening. It typically includes updates to floor coverings, wall coverings, linens and other in-room decor.
The Polynesian's Pago Pago building is currently closed for renovations. The Morea and Tokelau buildings are also scheduled for refurbishment, along with all 100 villas at the Grand Floridian. No specific timeline has been revealed for completion of either project.