'Ohana, Sebastian's Set to Reopen
Disney Vacation Club members will soon have two more nearby dining options to choose from.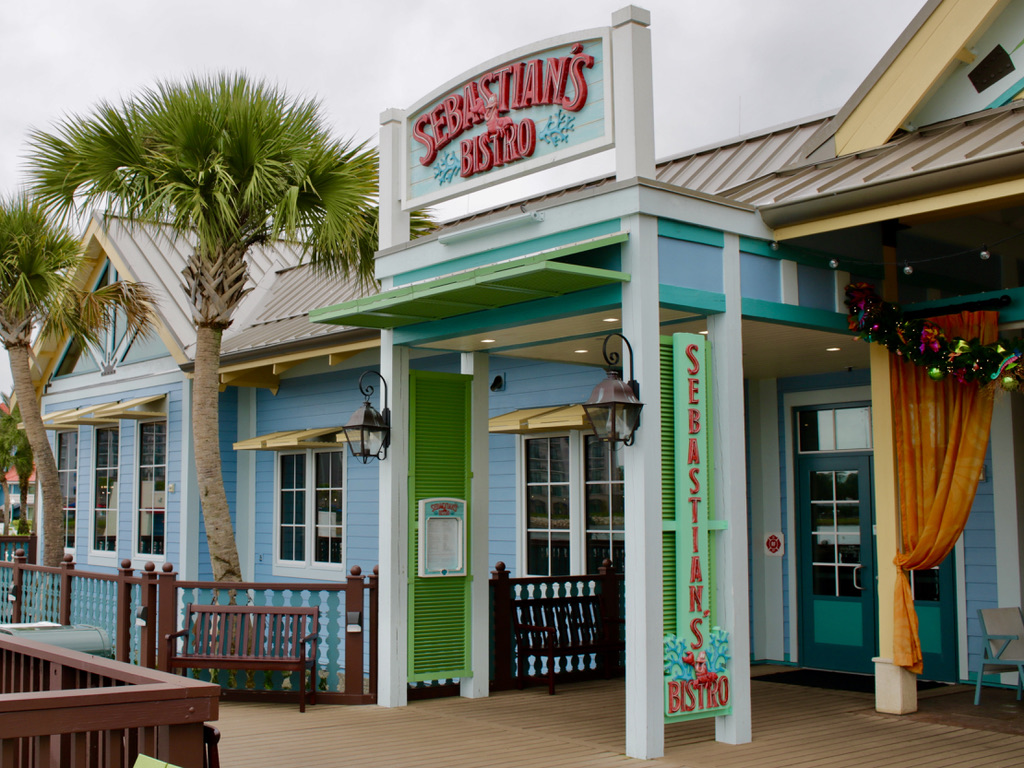 Sebastian's Bistro
'Ohana at Disney's Polynesian Village Resort and Sebastian's Bistro at Disney's Caribbean Beach Resort are set to open in the coming weeks.
'Ohana will begin serving guests starting July 9, 2021 with dining reservations available beginning June 10. The popular family style meals will be served for both breakfast and dinner. The breakfast platter features pineapple-coconut bread with Stitch and Mickey Mouse waffles, followed by a breakfast skillet with eggs, ham, sausage and potatoes. The dinner platter includes grilled beef steak, roasted chicken, sausage and island shrimp casserole with fried rice and broccolini.
Disney characters will not immediately return to greet diners.
Meanwhile, guests at Disney's Riviera Resort will gain another convenient table service option with the reopening of Sebastian's Bistro at nearby Caribbean Beach. Walk-up dining will be offered from June 24 - July 4. Reservations will be available from July 5 forward, with bookings set to open on June 10.
The bistro will feature a family style dinner with pull-apart rolls, oven-roasted citrus chicken, mojo pork and grilled flank stake with sides of cilantro rice, vegetable curry and grilled broccolini.
Sebastian's Bistro is located at Old Port Royale near the main pool, about 5-7 minute walk from Disney's Riviera Resort.