Work continues on the newest Disney Vacation Club villas as the rooms are just 6 weeks away from making their debut at Disney's Grand Floridian Resort & Spa.
Phase 2 of the Villas at Disney's Grand Floridian Resort & Spa is coming to the resort's Big Pine Key building. For two months, crews have been laboring to convert the former hotel rooms into 202 new Resort Studio villas.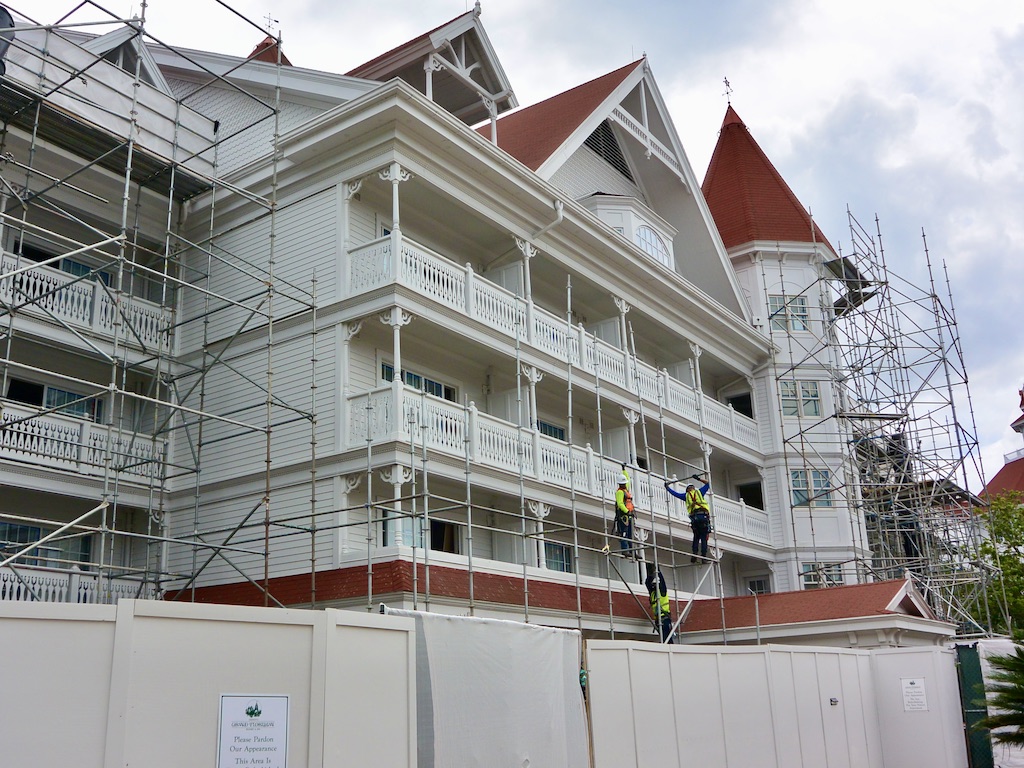 While this is a hotel room conversion, the building exteriors are being completely renovated with new roofing, siding and necessary balcony repairs.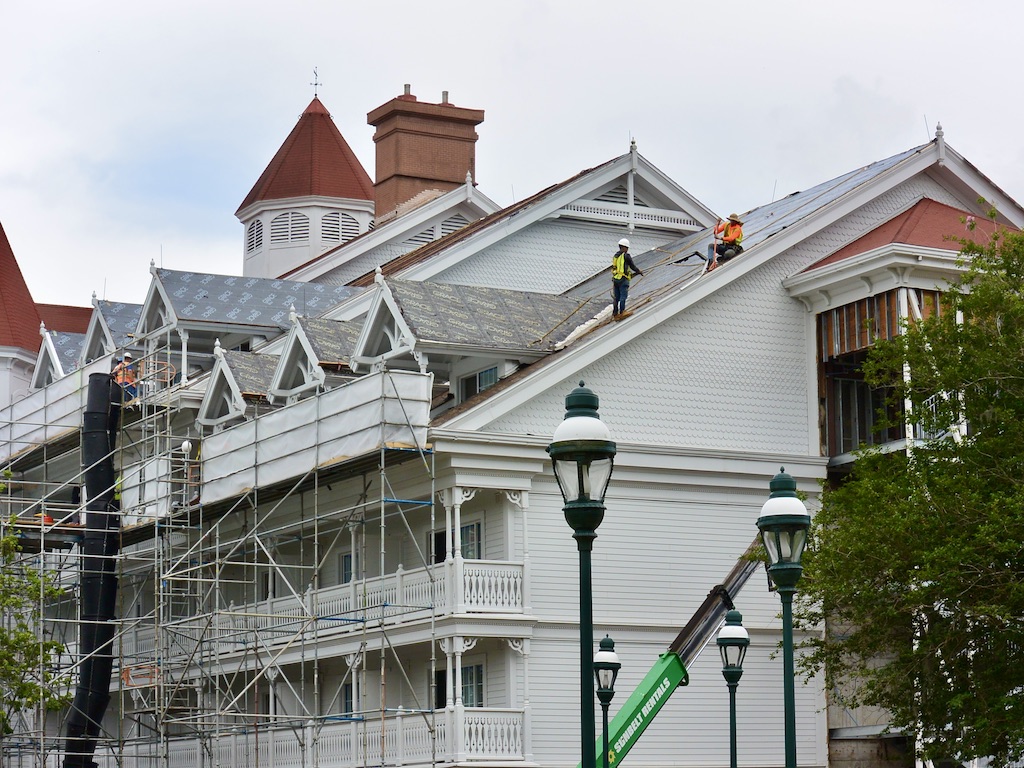 Even this stairwell has been gutted as part of the transformation.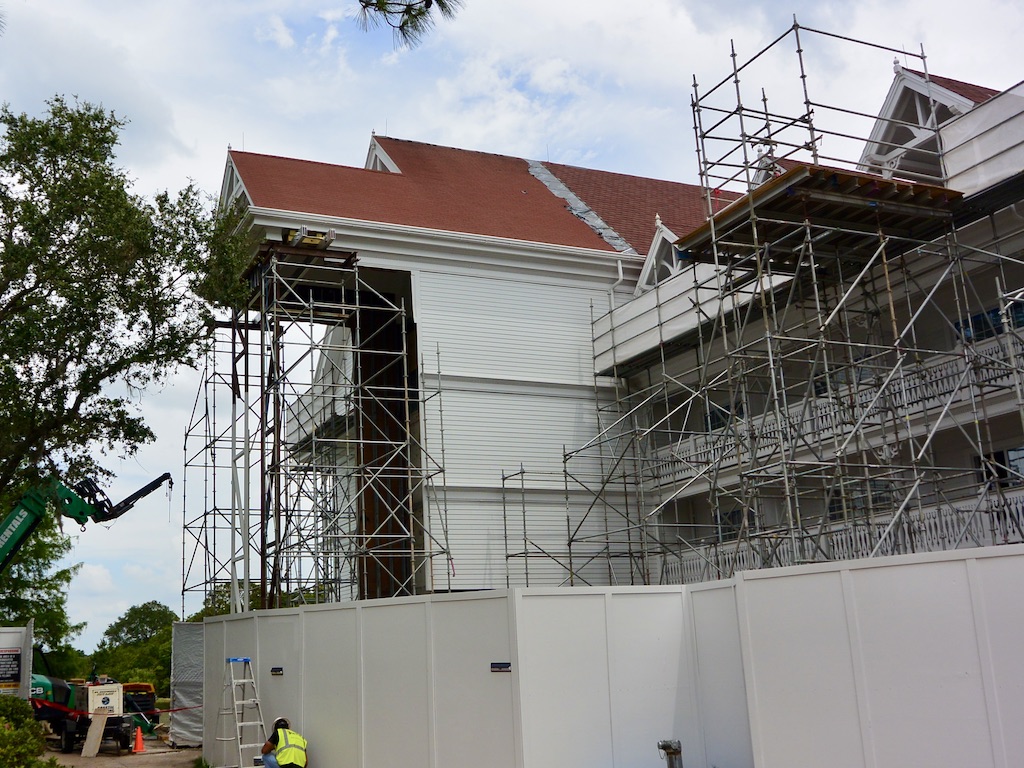 Lucky guests assigned to rooms in this round tower will have even more living space inside their Studio villa.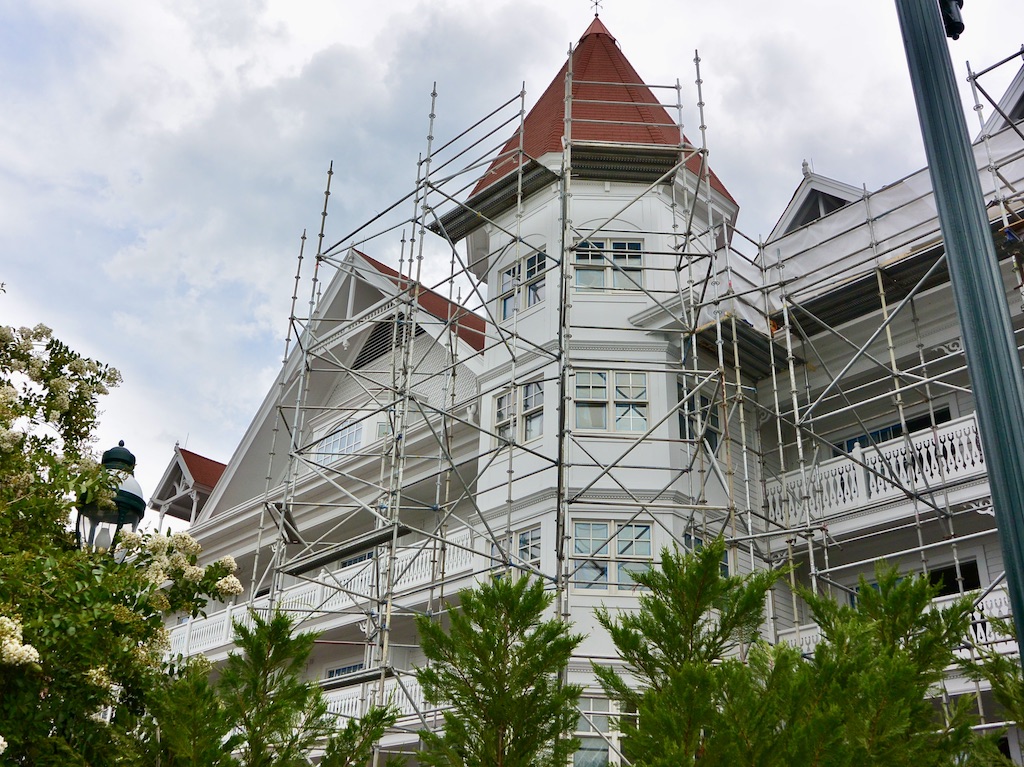 The new DVC building is positioned beside the resort's Courtyard Pool. These villas are likely to have the lower-cost Standard View, while rooms on the opposite side of the hall are classified as Lake View.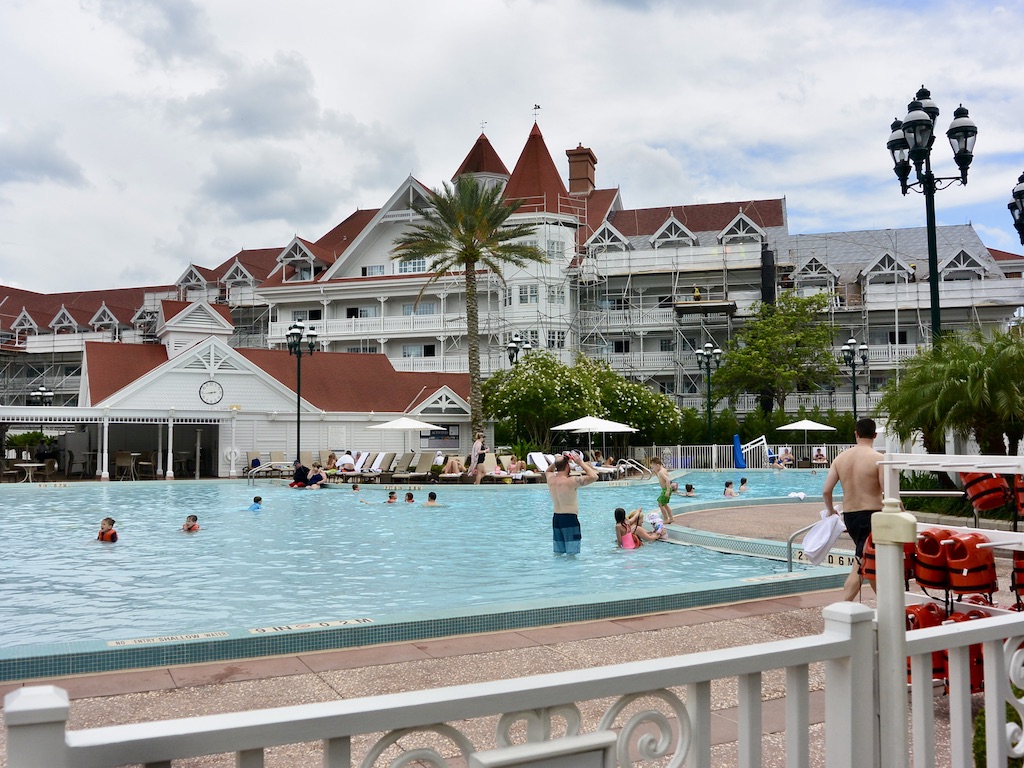 101 of the 202 new villas are currently declared into the Grand Floridian condo assocation and available for reservations using DVC points. Additional rooms will be added as sales progress.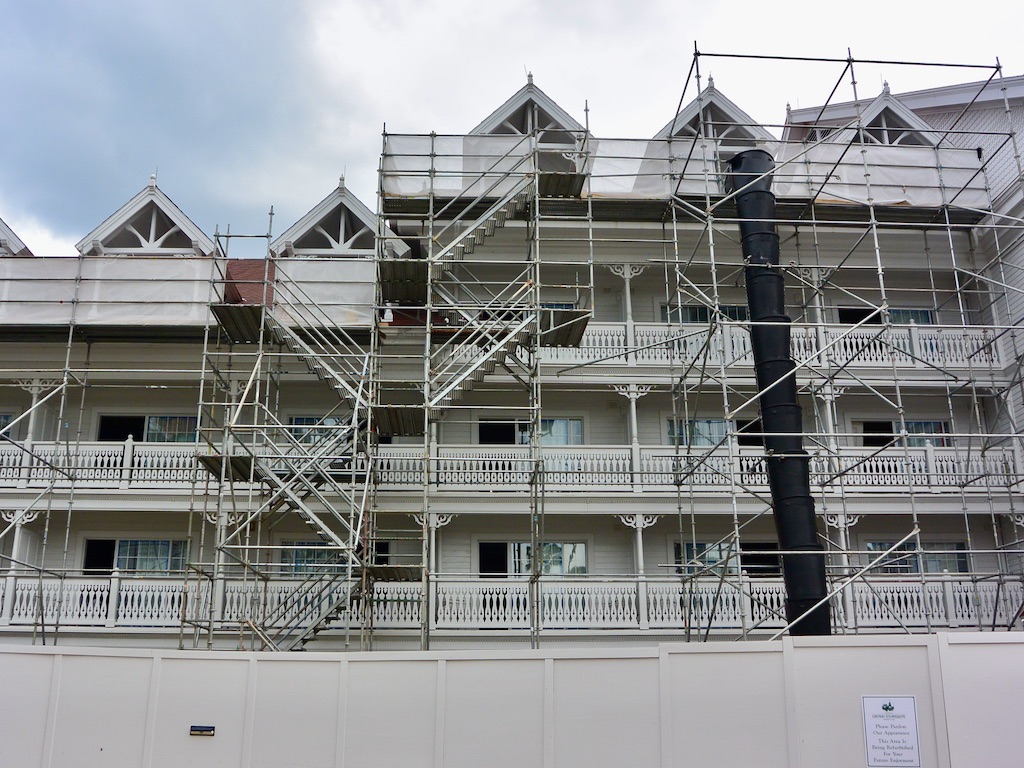 Reservations are currently open to owners of the Villas at Disney's Grand Floridian Resort. Non-owners can begin booking the Resort Studios on May 13, 2022, subject to the 7-month booking window. The rooms are expected to be available for stays beginning on June 20, 2022.
Thanks to Wil & Denise for the photos!
BLOG COMMENTS POWERED BY DISQUS