BoardWalk Lobby Refurbishment Begins
Construction walls are up as work begins to update the main lobby at Disney's BoardWalk Inn & Villas.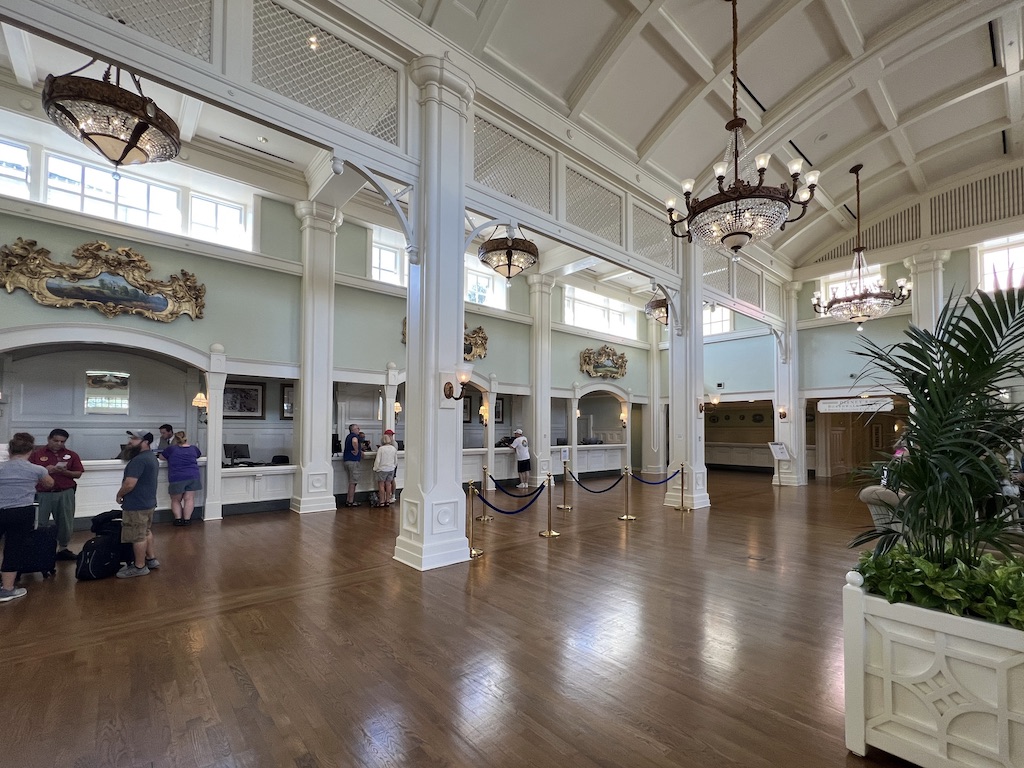 WDWMagic.com is reporting that the lobby refurbishment has begun on the BoardWalk resort. Walls currently surround a section of the front desk as workers update those stations. Disney resorts have been moving away from the massive front desk separating employees from guests, converting to smaller, more personal podiums. 2021 renovations to the lobbies at Disney's Saratoga Springs Resort & Spa and Disney's Old Key West Resort reflect this newer configuration.
During the refurbishment, stations remain open to serve guests.
The work is part of a larger refurbishment of Disney's BoardWalk Inn & Villas. BoardWalk Bakery was converted to BoardWalk Deli in the fall of 2022. The former location of Dundy's Sundries gift shop is now home to Carousel Coffee, and the Belle Vue Room has been updated with new furniture and decor. Disney Vacation Club villas are slated for a full refurbishment in 2023, a project expected to commence no later than September.