The recently-updated Carriage House at Disney's Saratoga Springs Resort & Spa is decked out for the Christmas season.
Earlier in the fall, the lobby at Saratoga Springs closed for a multi-week refurbishment project. Gone is the large semi-circular desk that dominated the Carriage House, replaced with smaller podium-style check in stations. Check out the images below, showcasing the new lobby with its holiday decor in place.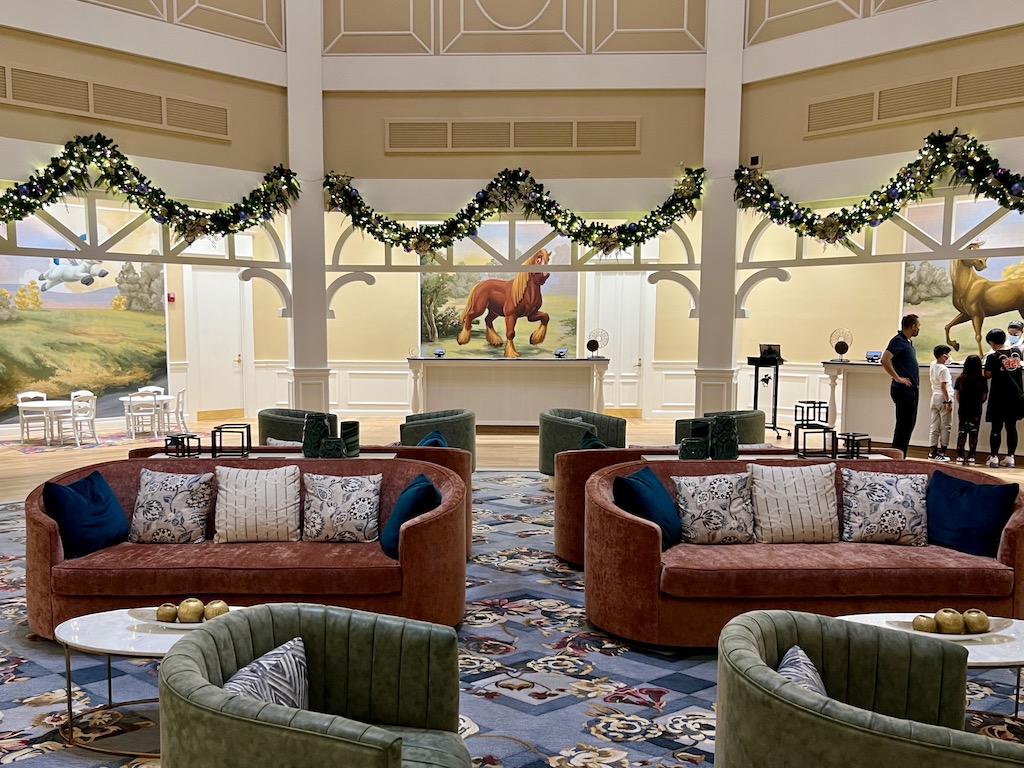 A variety of comfortable seating options have replaced the circular bench that once occupied the center of the lobby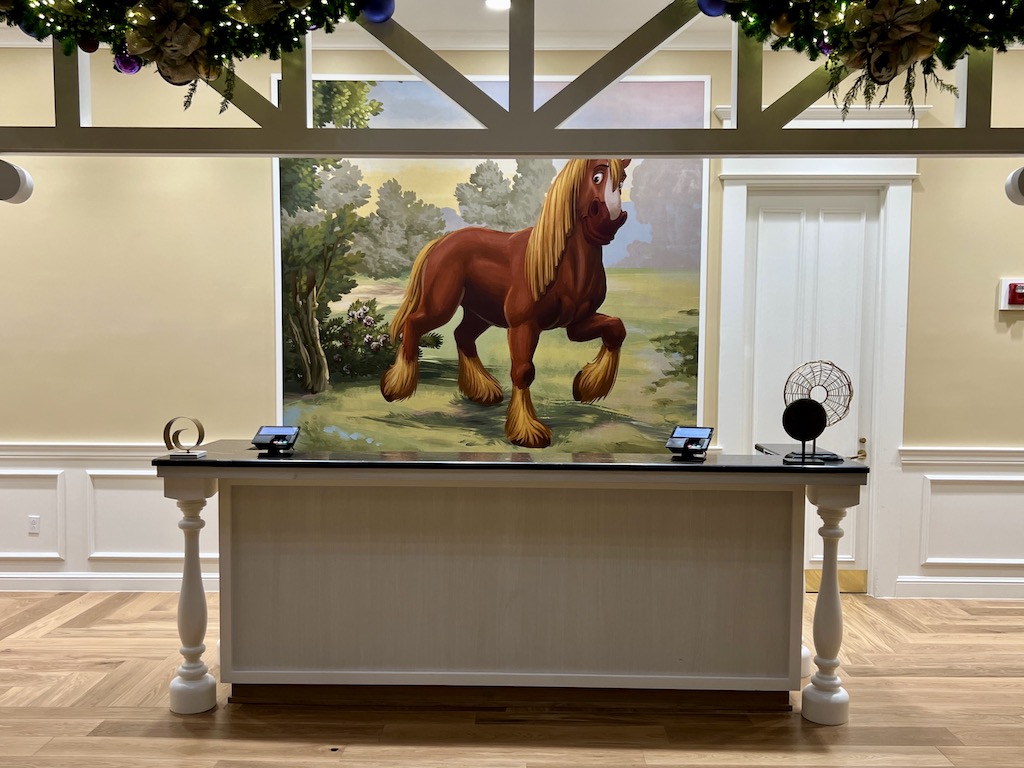 Disney's animated horses are featured throughout the decor, like this image of Philippe from Beauty and the Beast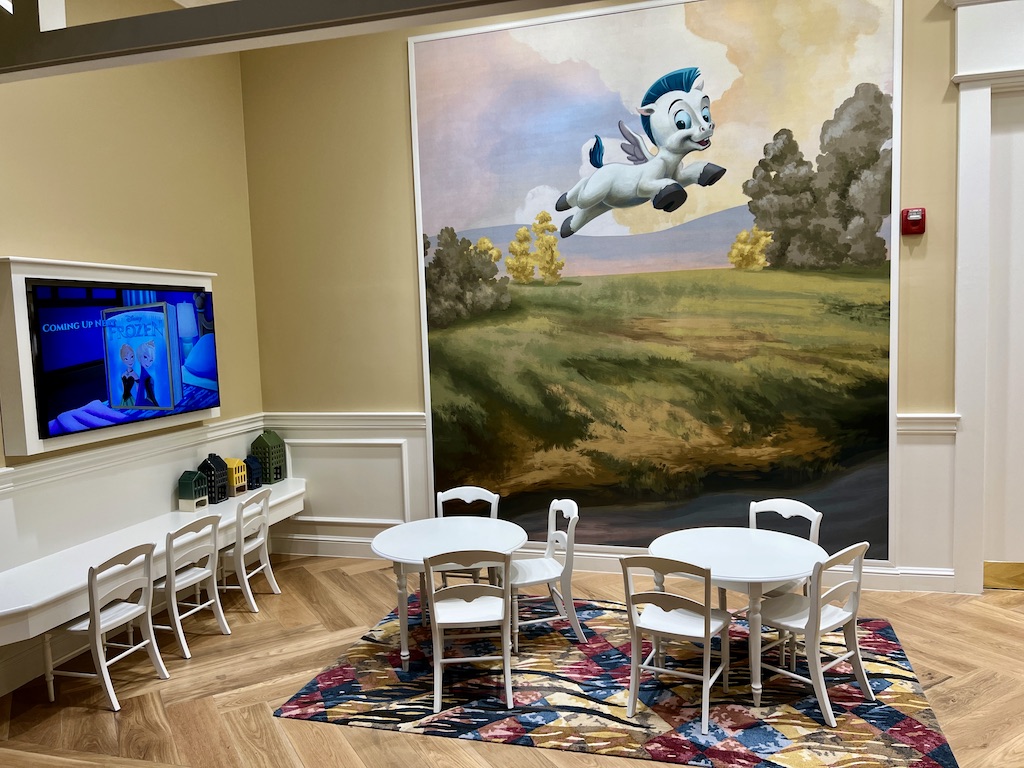 The childrens' waiting area has been moved to the back left of the lobby, opposite the main entrance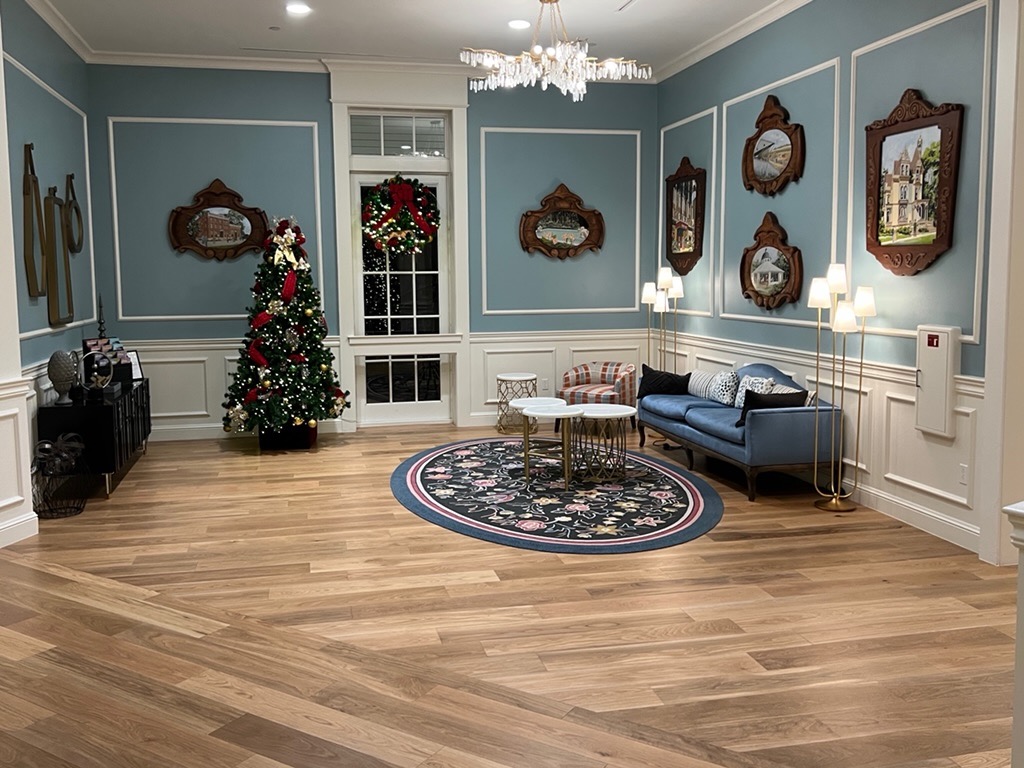 While the old kids' area is now home to additional seating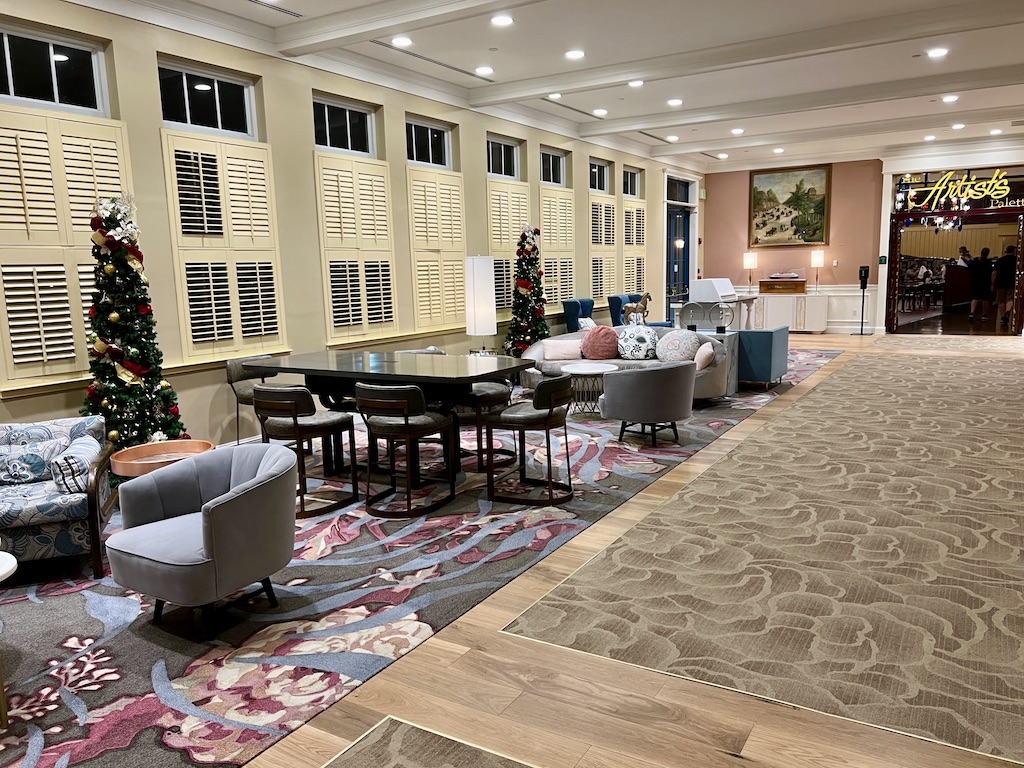 The breezeway leading toward Artist's Palette was also completely renovated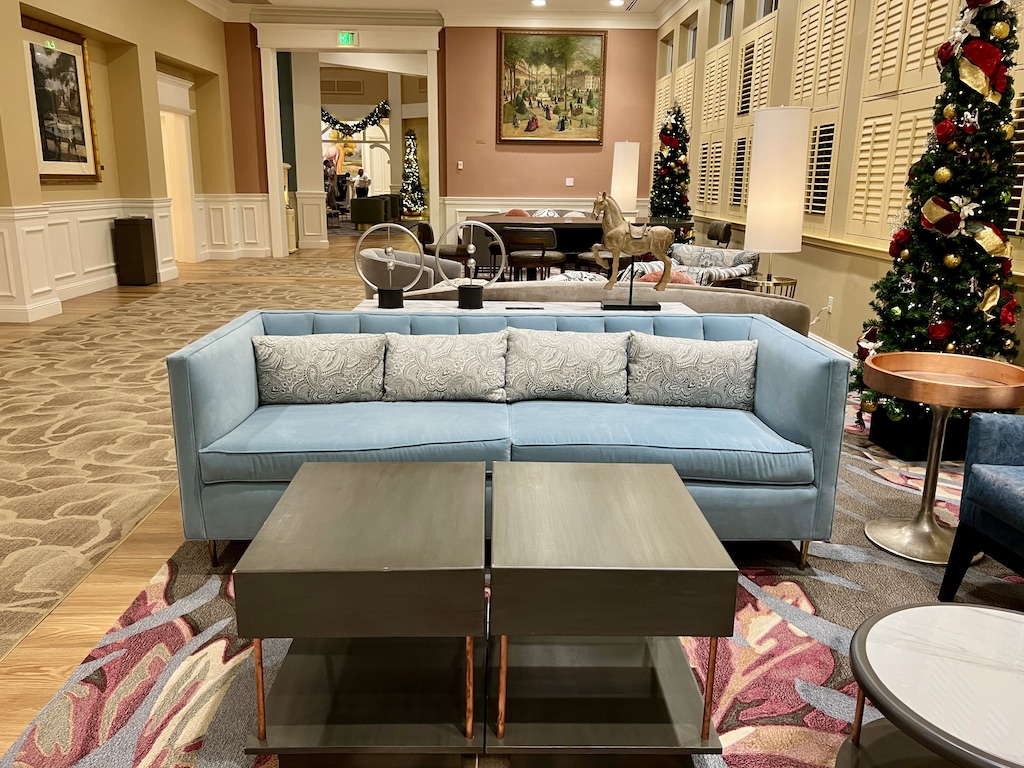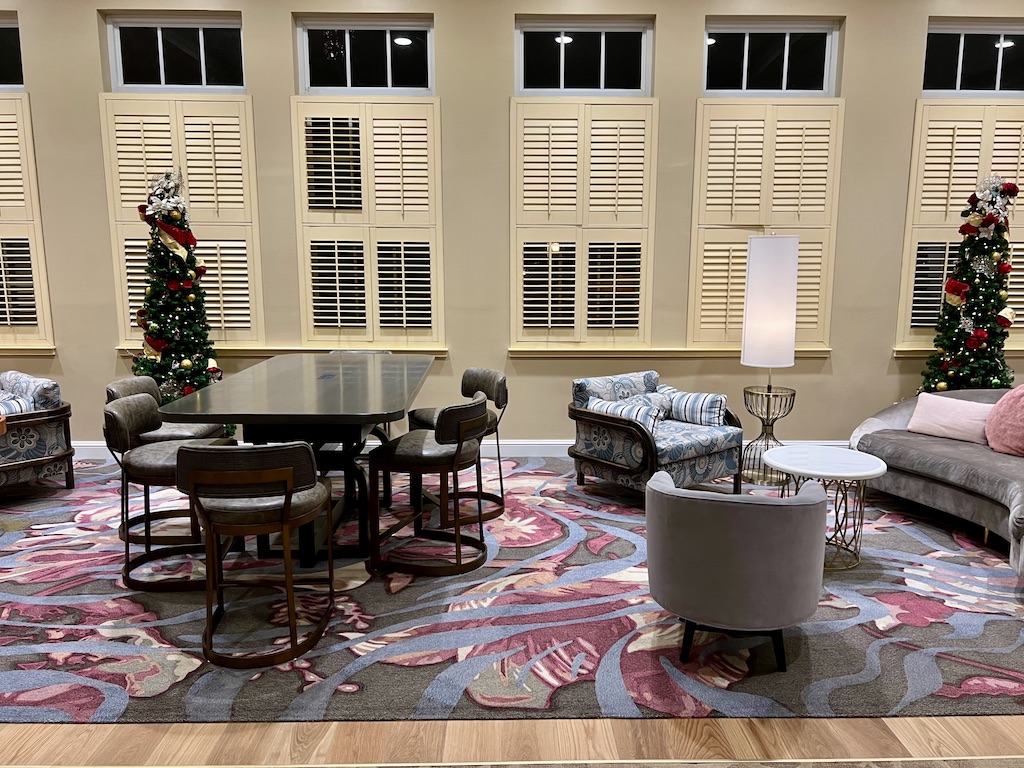 Additional seating and holiday touches fill this space which separates the lobby from the gift shop and dining facilities
The renovated lobby is now fully open to guests, as are the resort's 800+ Disney Vacation Club villas, all of which were refurbished and enhanced over the last two years.
BLOG COMMENTS POWERED BY DISQUS