Report: NBA Considers Adding "Delete 8" to Disney Bubble
Eight National Basketball Association teams were left out of the current "bubble" at Walt Disney World but there have reportedly been talks about providing them with Disney-sponsored play facilities.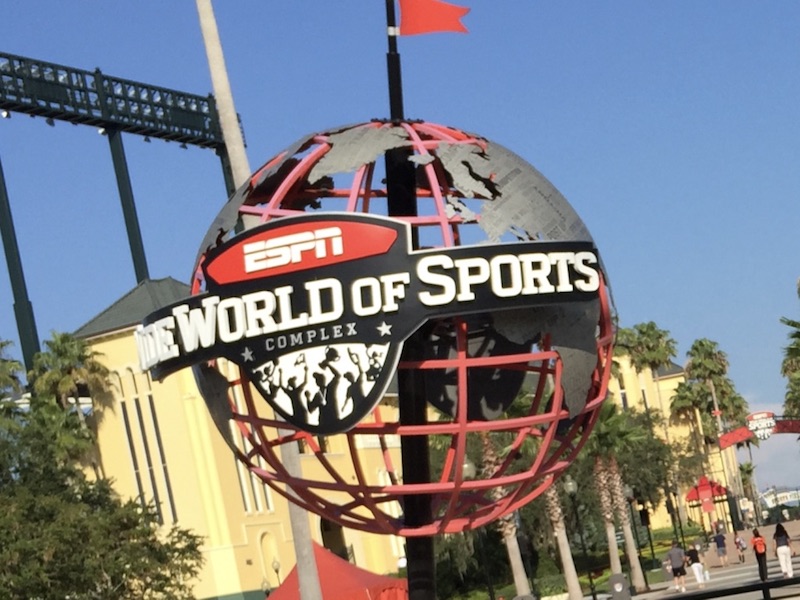 When the NBA arrived in Florida, it brought the 22 teams who were closest to being in competition for the 16 playoff spots. The eight remaining teams--ignonimously dubbed the "Delete 8"--have been exploring ideas for finding their own venue to compete for several weeks. After dismissing scenarios in several cities including Chicago, discussions have turned to Walt Disney World.
The Athletic's Sam Amick reports that there have been discussions (paid) about bringing the eight teams to Florida. The timing of their arrival is not known, however Amick points out that the NBA's presence in Lake Buena Vista will be reduced to just four teams by September 15 and two teams by September 30. Teams are slated to depart the current bubble as they are eliminated from playoff competition, creating an opportunity for new teams to arrive.
While play among the Delete 8 would not have playoff implications, players and coaches have expressed a desire to find some playing venue for athletes whose layoff is now longer than the typical NBA off-season. The eight teams in question have been idle since at least March 12, a period which is just short of 5 months.
NBA players are currently housed at two Disney Vacation Club-adjacent hotels in Disney's Yacht Club and Disney's Grand Floridian Resort & Spa. Disney's Coronado Springs Resort serves as the hub of league activity.
Disney recently delayed Coronado Springs reopening by a day, from October 14 to October 15. The NBA Finals are scheduled for completion no later than October 12. Yacht Club is due to reopen on August 24 and Grand Floridian September 21. A continuation of the NBA bubble could result in further reopening delays at one or more resorts.