Date-Based Ticket Pricing Arrives October 16
Walt Disney World will soon price its theme park tickets based upon demand for the date guests wish to visit.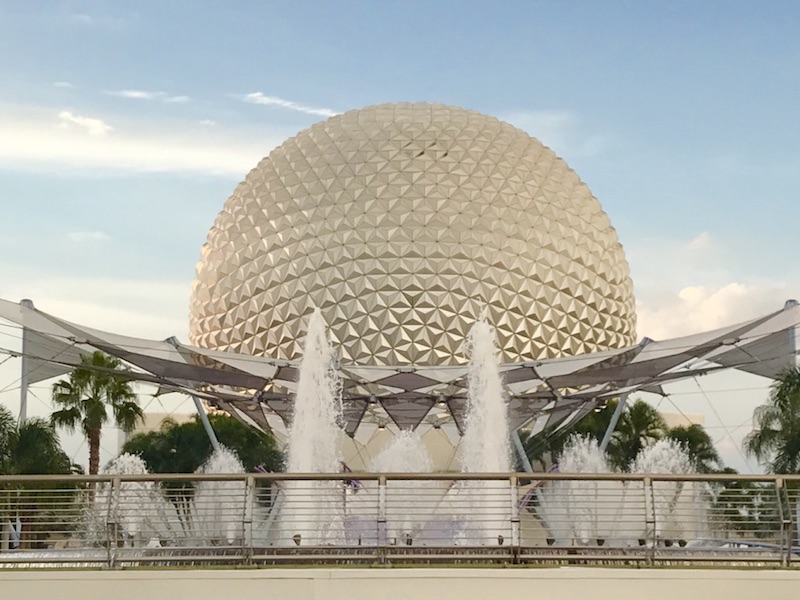 On October 16, 2018, Walt Disney World will introduce a new date-based ticket pricing structure. Guests select their arrival date and the number of theme park days desired, and the site will calculate pricing based upon a variety of factors including anticipated crowd levels.
In a post to the Disney Parks Blog, Editorial Content Director Thomas Smith admits that the new pricing is designed to balance demand throughout the year:
"As our parks have increased in popularity, there are more and more guests who wish to experience our world-class attractions. Introducing date-based tickets and pricing will allow us to better distribute attendance throughout the year so that we can continue to improve and deliver a great experience."
Tickets are not linked to individual calendar days, rather they are valid for a range of dates which should encompass the desired stay. In an illustration provided within the Disney Parks Blog story, a 4-day theme park pass is shown valid for 7 days following the specified arrival date.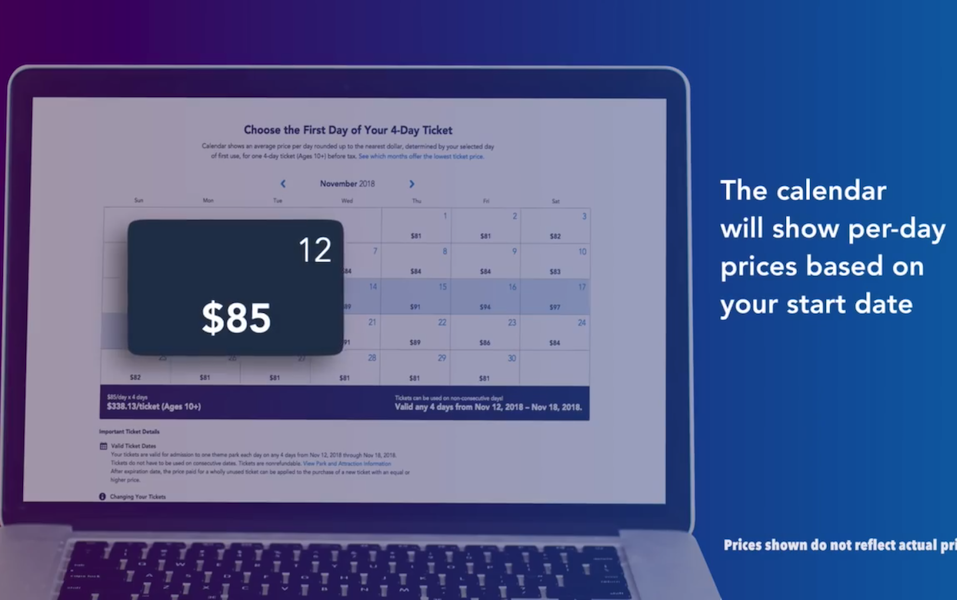 The park hopper add-on is still available for an additional fee. And guests who are uncertain of their exact arrival date can purchase a Flexible Date Option. In the illustration, the Flexible Date Option is priced at $50 per ticket, and allows them to be used anytime before December 31, 2019. This should not be confused with the now retired non-expiration option. All of the theme park days must be redeemed within 14 of the ticket's initial use.
The updated website will also offer guests a way to search for dates with the lowest available ticket prices.
A YouTube video outlining many of these changes can be found below.
Along with these changes, the premium cost for admission to the Magic Kingdom will be eliminated. A single day pass for the Magic Kingdom current ranges from $109 to $129 per adult depending upon the day of use. Tickets for the other three Florida parks range from $102 to $122 per adult. The new date-based pricing will vary rates based upon anticipated demand, however the ticketed days can ultimately be redeemed at any of the four Walt Disney World parks with no additional cost adjustments.
Disney has not revealed if there will be any impact on Annual Passes, nor if any special accommodations are planned for Disney Vacation Club owners.