Disney's Vero Beach Resort has been open a little longer, but has been employing many of the same protective measures as the Disney Vacation Club locations further north.

Cast Members making magic in their mandatory facial coverings
Social distancing measures, enhanced sanitation, face masks and similar changes are all evident at the DVC resort located on the Atlantic coast. Check out these images captured within a few days of the resort's June 15 reopening.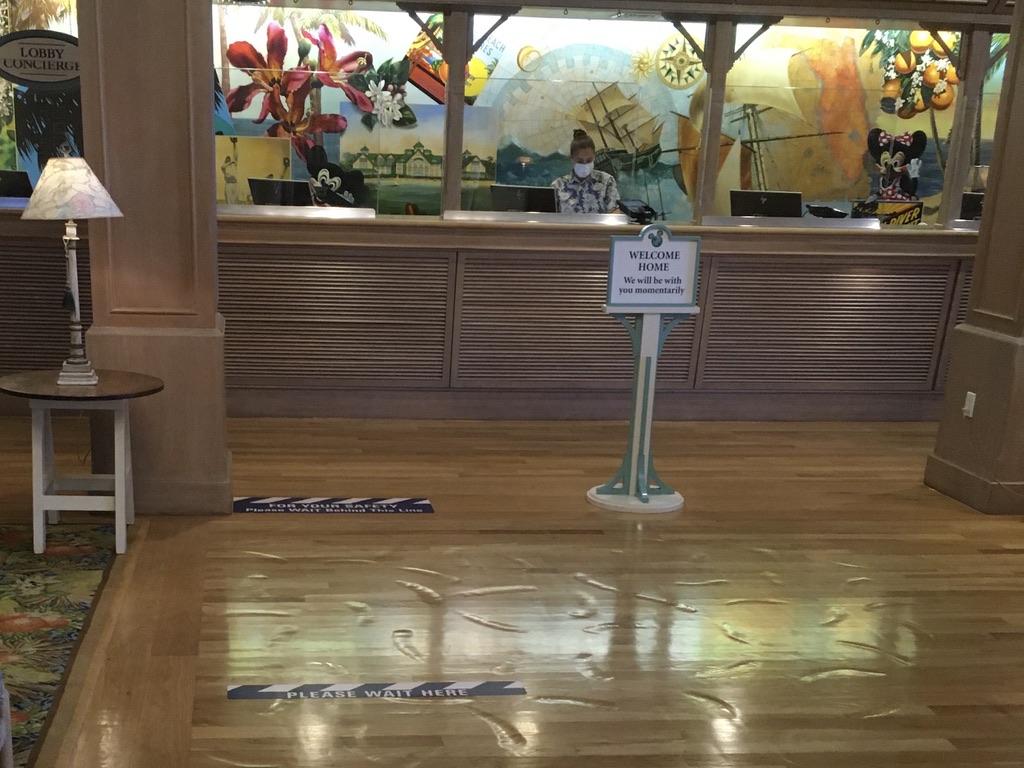 Social distancing markers and plastic shields at the front desk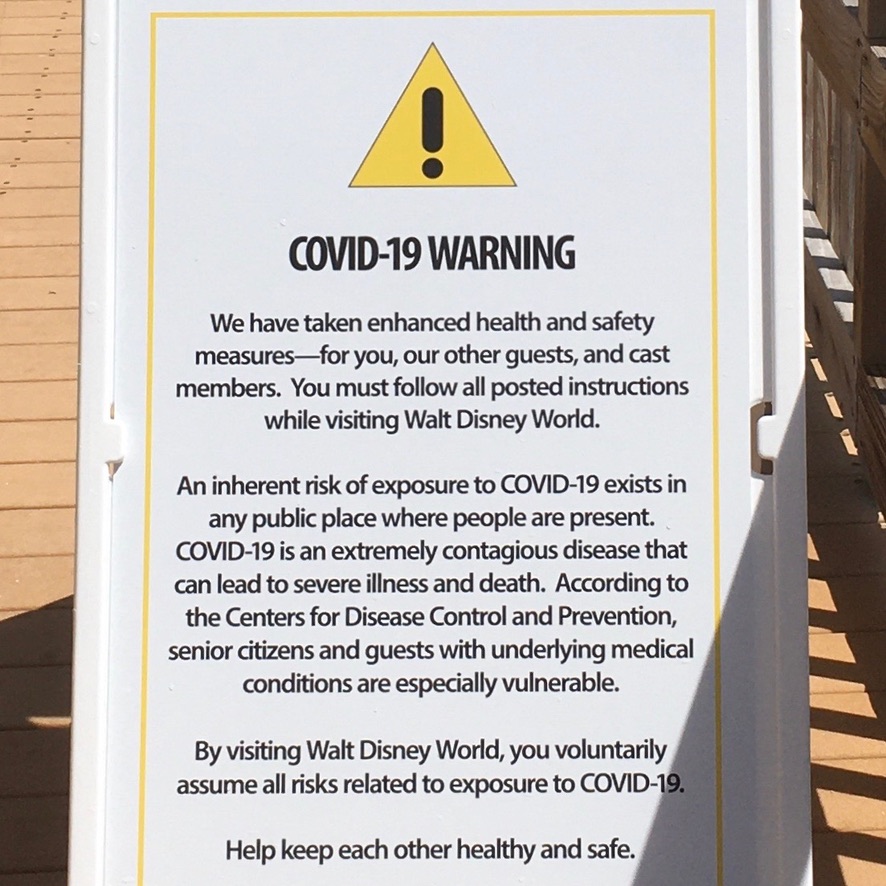 Covid warning signs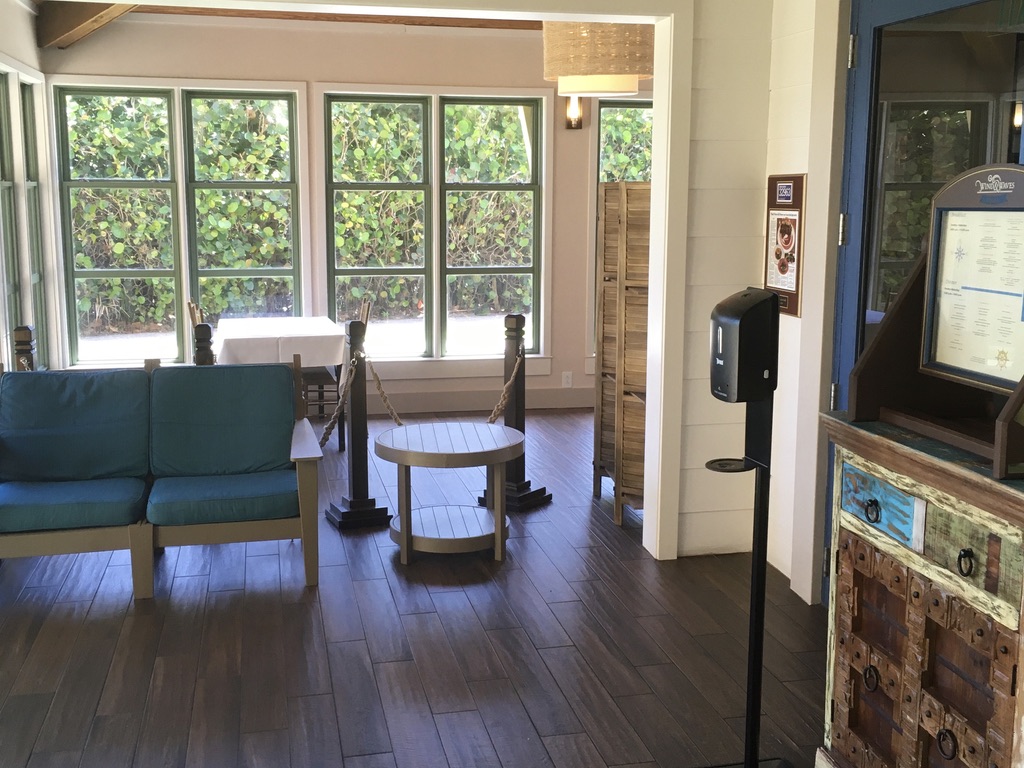 Hand sanitizer available outside Wind & Waves Grill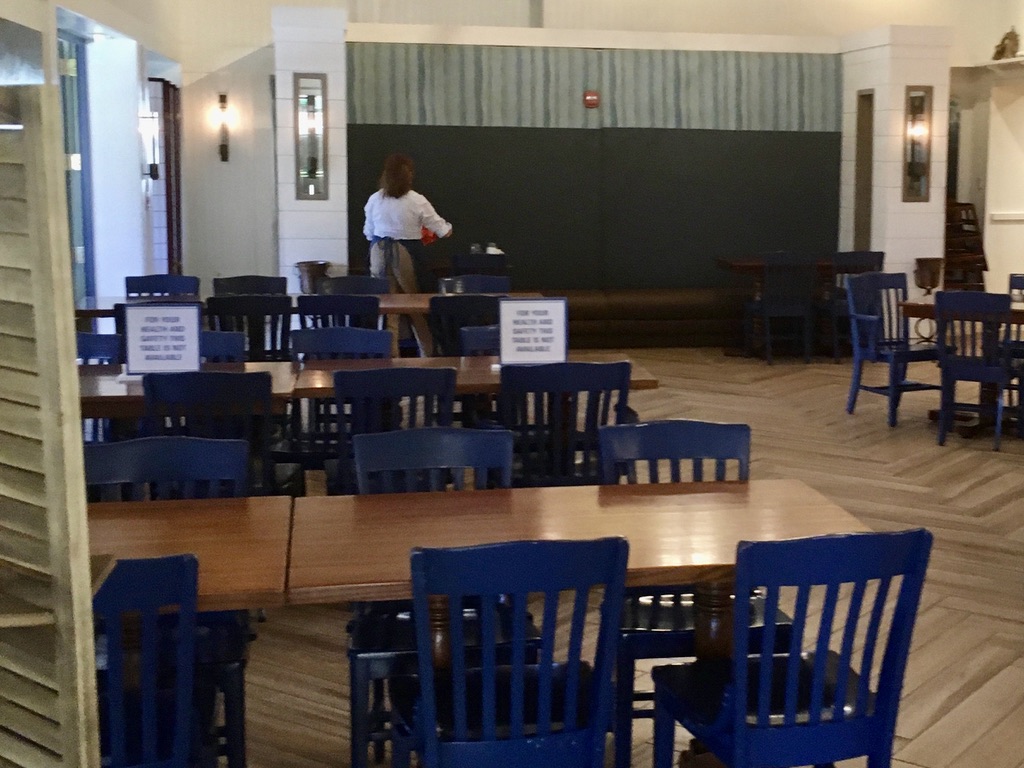 Several restaurant tables are marked that they should not be used
This door is marked as an exit only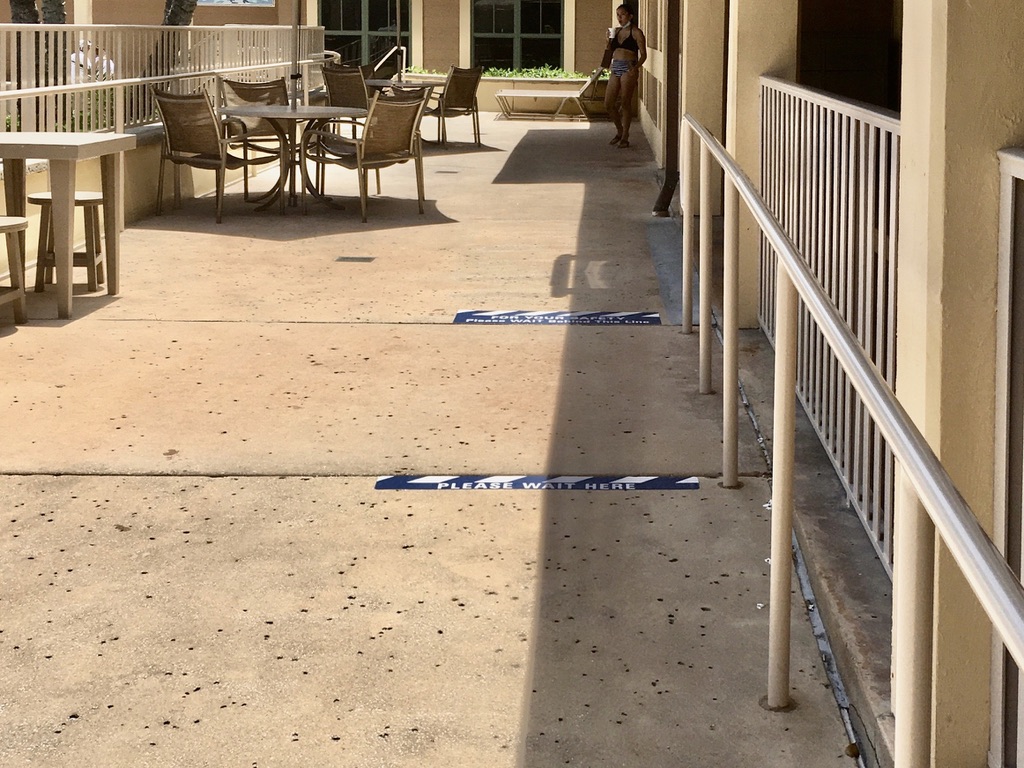 Distancing markers outside quick service Wind & Waves Market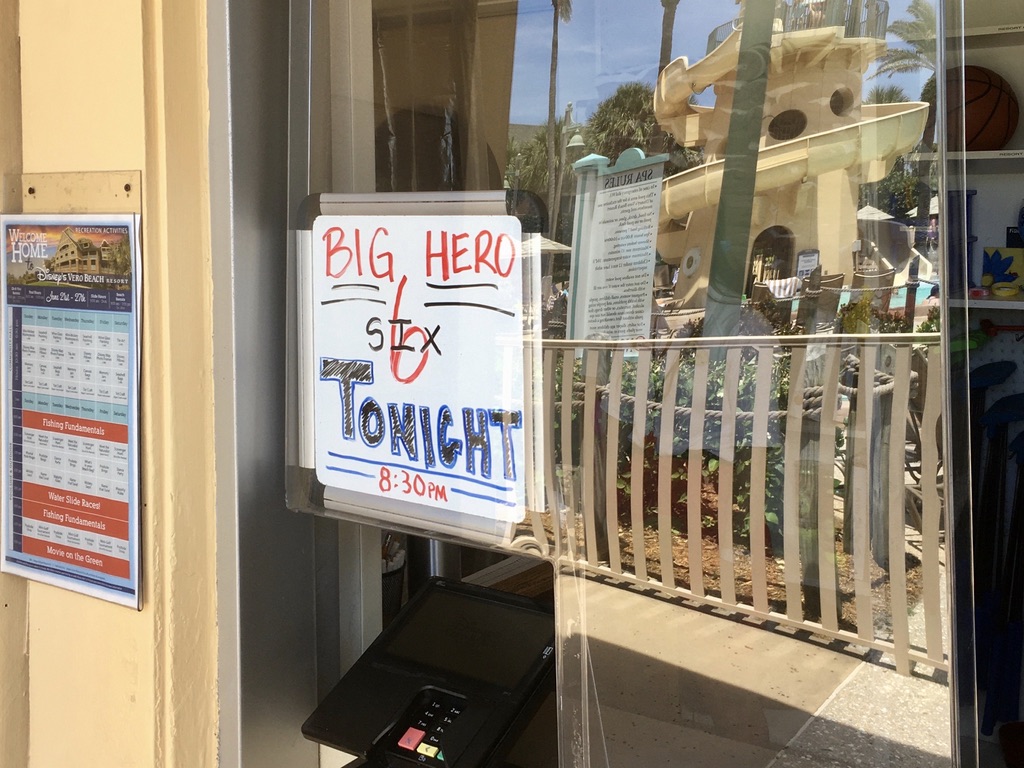 New plastic shield installed at Ebb & Flo's Rentals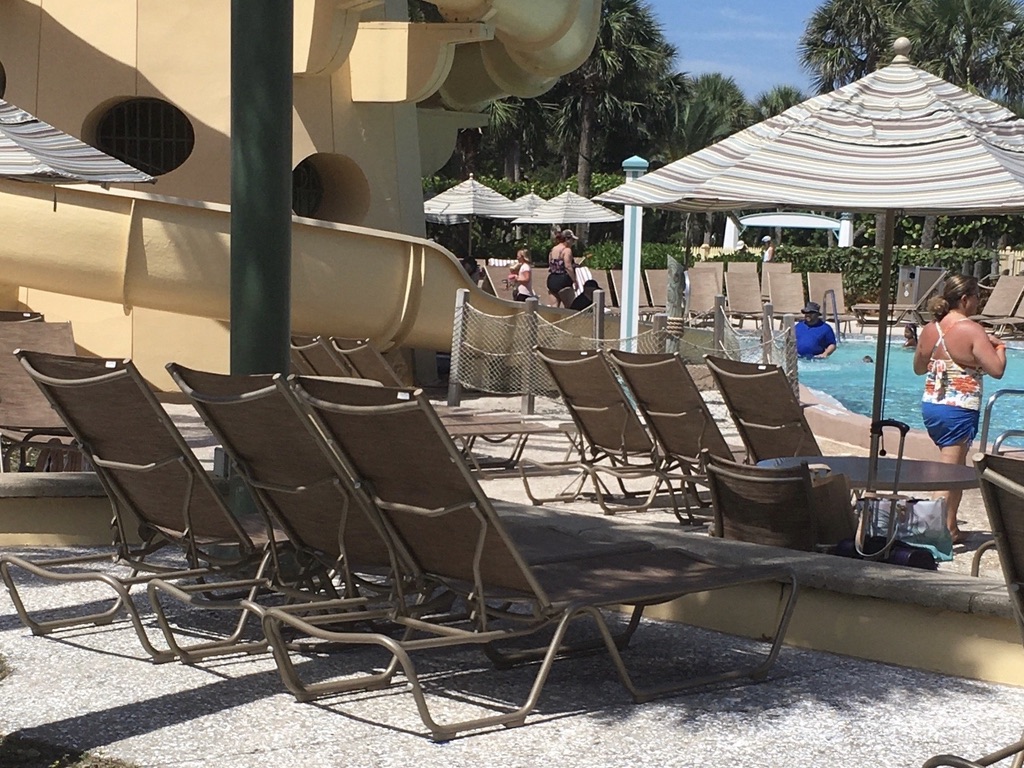 Pool chairs grouped in 3s, with distance between each grouping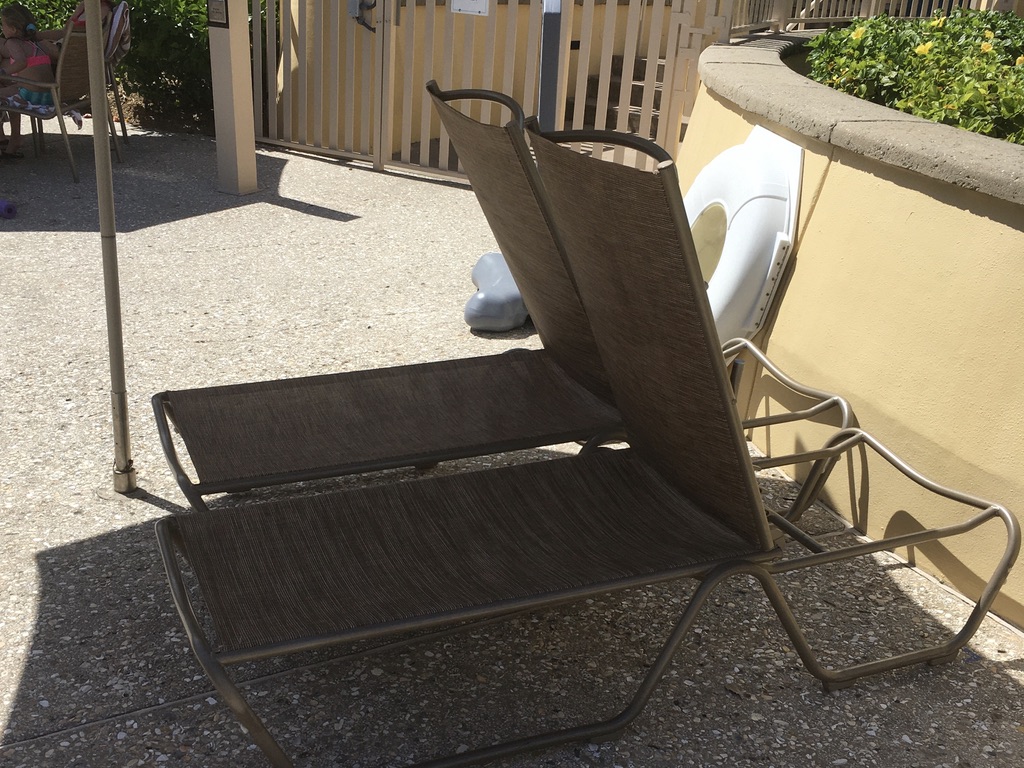 Guests are asked to lean lounge chairs forward when leaving so Cast Members can sanitize them for other guests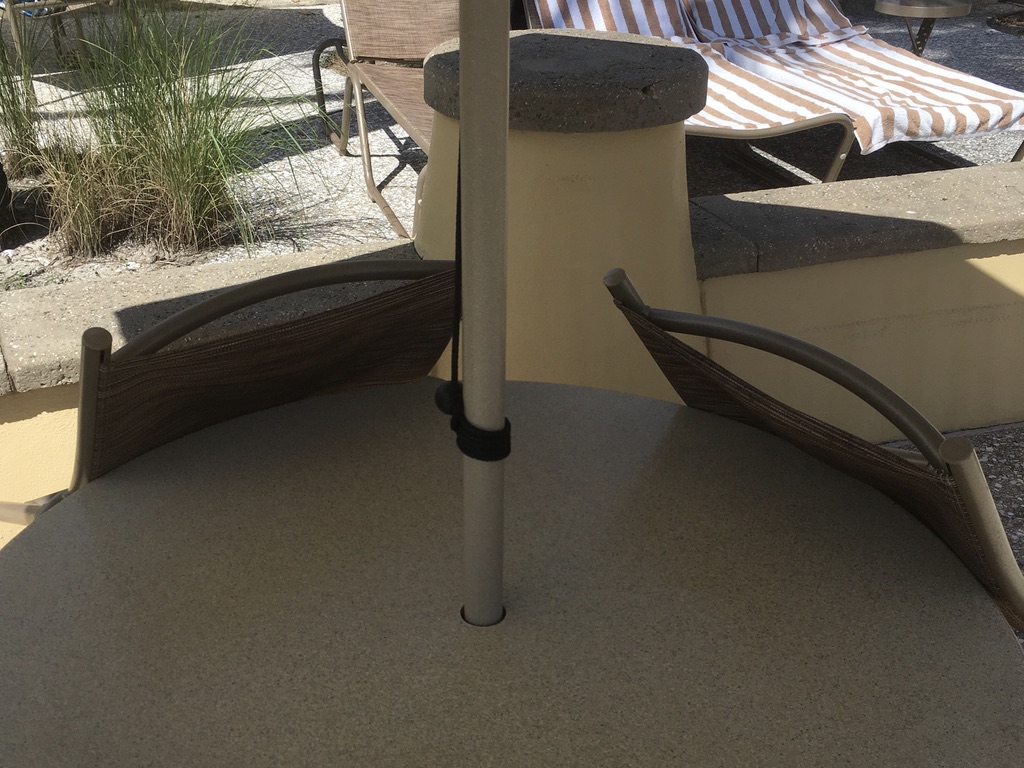 Same for chairs at poolside tables
Many thanks to Leighton for the photos!!
BLOG COMMENTS POWERED BY DISQUS