Disney Vacation Development has sold 26 acres of unused land adjacent to Disney's Vero Beach Resort.
TCPalm.com reports that developer GHO Homes LLC has closed on the purchase of 26 acres of undeveloped land across the road from Disney's Vero Beach Resort.
The purchase was first reported back in May, and was contingent upon the property being rezoned for construction of single family homes and villas.
The Vero Beach resort, which opened in 1995, was to be developed in two phases: the current resort located on the eastern side of State Road A1A and a second phase on the western side of the road. Phase 2 was ultimately cancelled due to low demand for the remote timeshare location, and the land has sat unused for many years.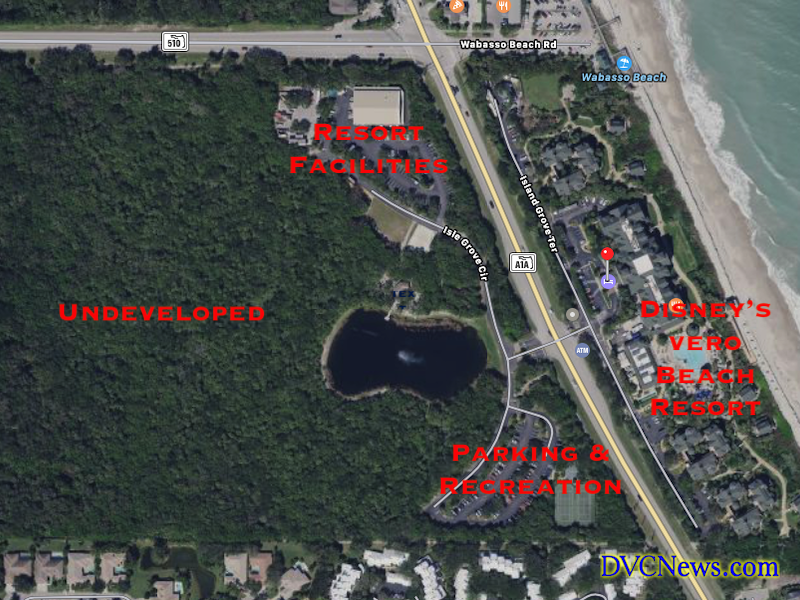 The resort support buildings, parking and recreation facilities located on the western side of SR 1A1 are not part of the sale and will not be impacted.
GHO Homes has begun design work on the residental development and expects to begin sales in 2021.
A sale price for the land has not been disclosed. The full 32.6 acres owned by Disney--including the 26 acres now sold--was most recently appraised at $4.6 million.
Given that the land was never developed or added to the timeshare program, the sale is unlikely to impact the annual dues of Disney Vacation Club members who own points at the Vero Beach resort.
BLOG COMMENTS POWERED BY DISQUS