Two Disney Vacation Club resorts were forced to close as Hurricane Irma approached. One is due to reopen later this week while the other remains in limbo.

Disney's Vero Beach Resort
According to an update on the Disney Vacation Club member website, Disney's Vero Beach Resort will remain closed "through September 13", presumably reopening on Thursday, September 14, 2017. TCPalm.com reports isolated damage in the Indian River County area as a result of the hurricane. While some flooding and physical damage was recorded, estimates suggest the overall impact will be less than Hurricane Matthew a year ago.
Meanwhile, the situation is less certain at Disney's Hilton Head Island Resort. Although Irma was downgraded to a tropical storm before it reached the Florida / Georgia border, heavy rains on the edges of the system produced widespread flooding in the Hilton Head Island area. A Facebook video posted by WSAV News highlights flooding in the Shelter Cove area just outside of the Disney resort.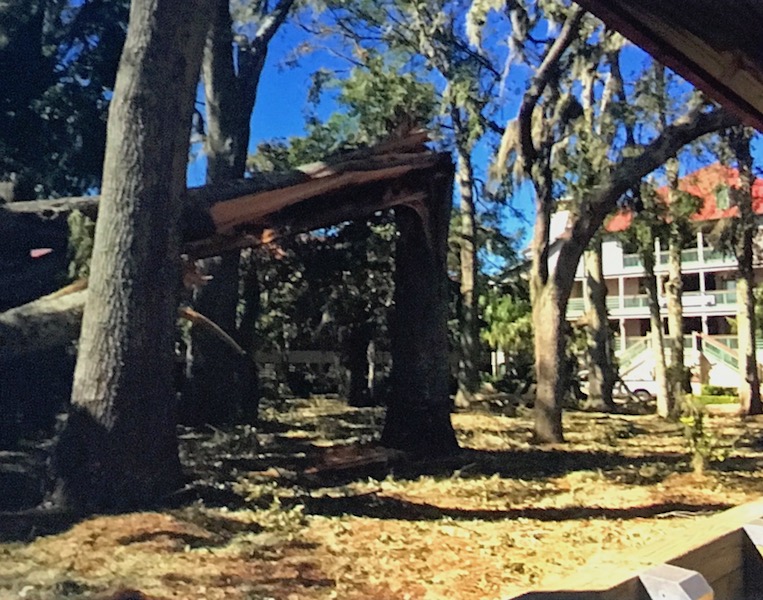 Hilton Head storm damage from Hurricane Matthew in 2016 (courtesy Disney Vacation Club)
No estimate has been given for the reopening of Disney's Hilton Head Island Resort. In 2016, Hurricane Matthew forced a 4-week closure of the South Carolina property. While most resort damage was covered by insurance, owners must fund a $750,000 deductible to the tune of $.11 per point over the next 5 years.
BLOG COMMENTS POWERED BY DISQUS