Beaches & Cream to Close for Refurb, Expansion
The popular soda fountain at Disney's Yacht & Beach Club Resorts is scheduled to close for several months in the latter half of 2019.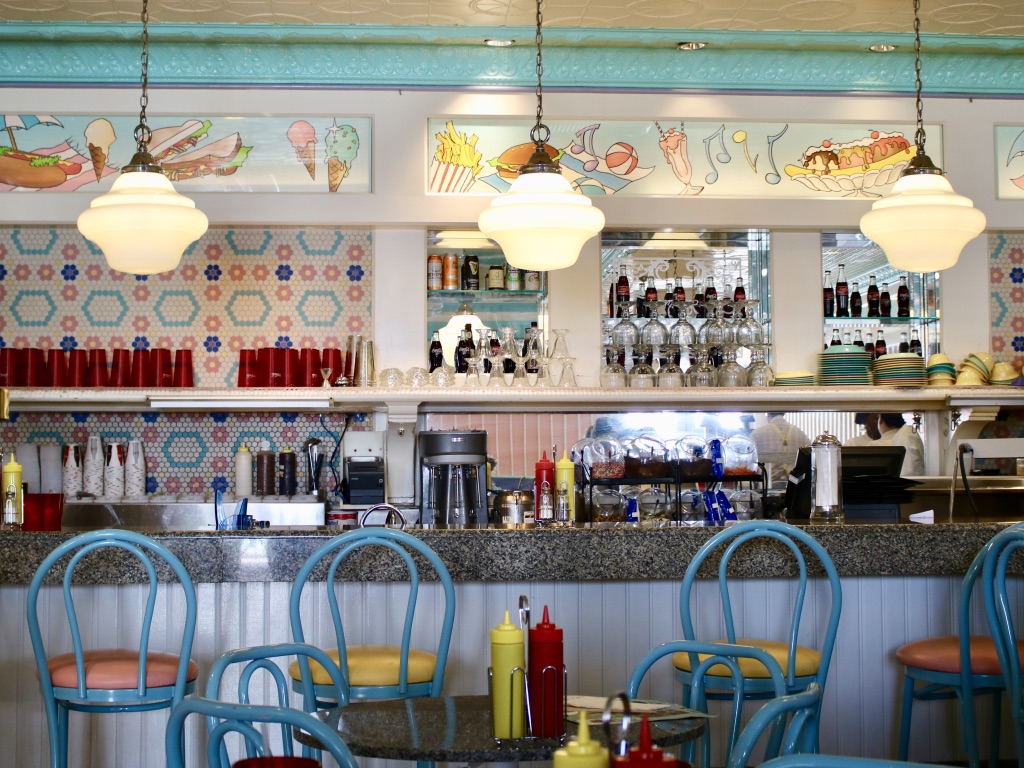 Beaches & Cream Soda Shop will be closed from August thru December 2019 for refurbishment. Plans call for the venue to expand into the neighboring arcade, providing additional dining capacity.
The MyDisneyExperience website and app are currently showing no availability beyond July 31, 2019. The exact reopening date has not yet been determined.
During the closure, resort guests will be able to purchase some ice cream products at a temporary location elsewhere at the resort.
The theme of Beaches & Cream reflects a midcentury soda shop. The menu features popular diner fare including burgers, grilled cheese, french fries and onion rings. Ice cream favorites include sodas, shakes and the iconic Kitchen Sink which is served with five different flavors of ice cream covered with "every topping we have."