Attraction List for Epcot Moonlight Magic
In December, Disney Vacation Club will host its first ever Moonlight Magic party at the Epcot theme park. New details have been recently released including the list of attractions available to attendees.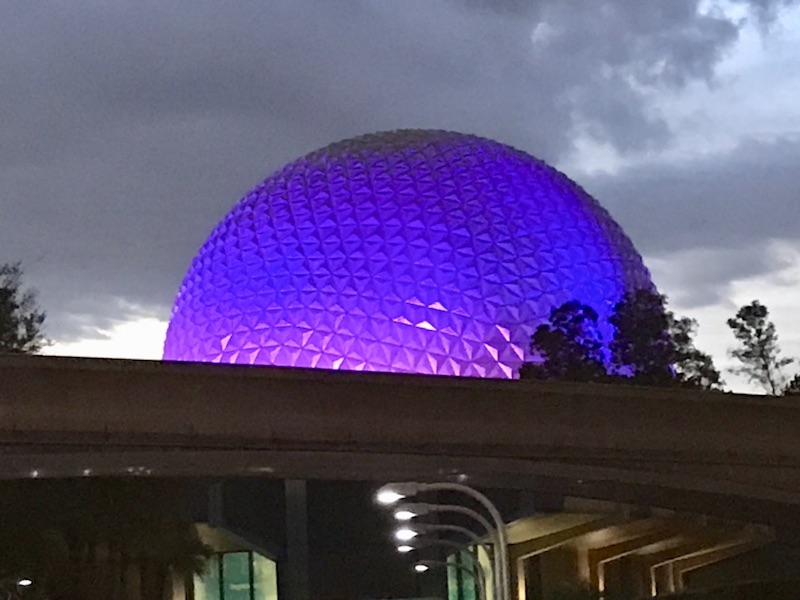 Among the theme park rides expected to be open are:
Spaceship Earth
RELAUNCHED! Mission: SPACE
Soarin'
Test Track Presented by Chevrolet®
Additional experiences may also be offered, and the list is subject to change. The party will also include the usual assortment of Moonlight Magic add-ons including a DJ dance party, character greeting experiences and complimentary refreshments.
Moonlight Magic at Epcot is scheduled for Monday, December 4 and Monday, December 11, 2017. Sign-ups for both parties will begin at 9am eastern on Tuesday, October 24, 2017 for DVC members with confirmed Disney resort reservations on the night of the party. Reservations may include the member and up to 5 guests OR all registered guests listed on the Disney resort reservation, whichever is larger (e.g., members staying in a two bedroom villa with a total of 8 occupants can book the Moonlight Magic event for all 8 people.)
Reservations for those without a hotel booking will open on Tuesday, November 7 at 9am eastern.
The event is free to Disney Vacation Club members who qualify for Membership Extras. Advance registration is required and attendance levels are limited. Participants may enter the park as early as 7:30pm using their Moonlight Magic credentials. Exclusive attraction access begins at 9:30pm and runs until 12:30am.
A Moonlight Magic party is also planned for the Disneyland park on Wednesday, November 15. Reservations for that event will begin on October 4, 2017, though no additional details have yet been released.
Earlier this month DVC hosted two Moonlight Magic events at Disney's Animal Kingdom. Click HERE for an overview.