Polynesian Outsells Copper Creek 3-to-1 in June 2017
For the third month in a row, direct sales for the Disney Vacation Club resorts at Walt Disney World topped the 200,000 point mark. Disney's Polynesian Villas & Bungalows and Copper Creek Villas & Cabins accounted for 87.2% of the sales, but the Polynesian outsold Copper Creek by better than 3-to-1 in June.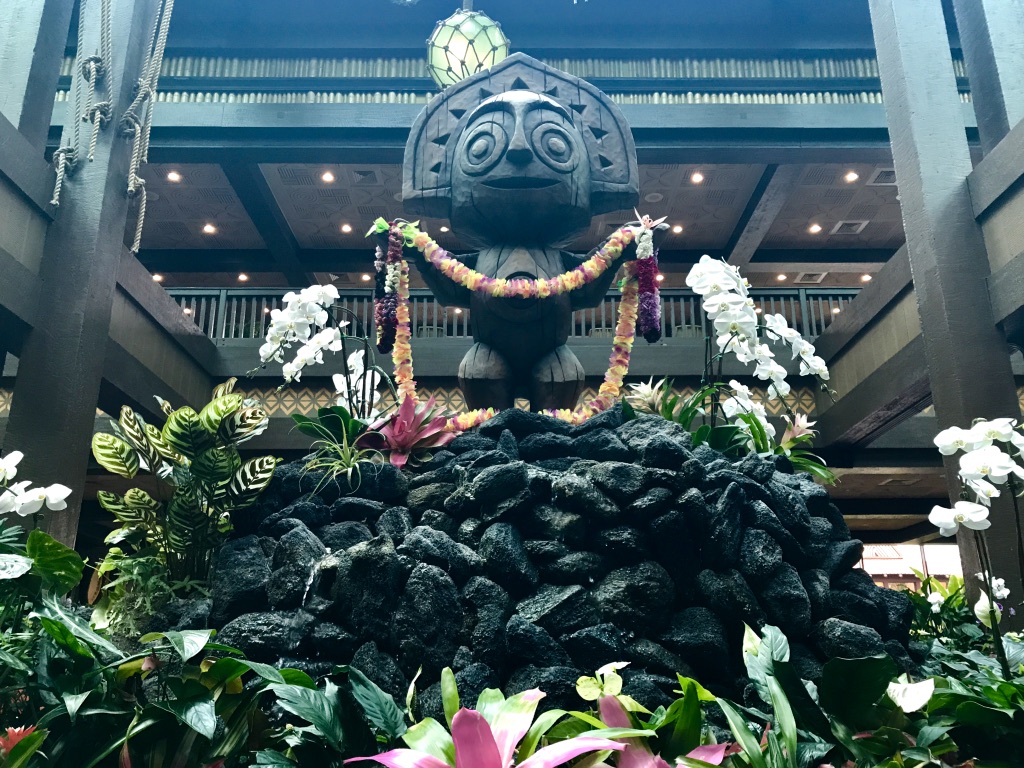 For the first six months of 2017, the DVC resorts located at Walt Disney World have combined sales of 1,165,029 points. This is the best start to a calendar year since 2012 when the Walt Disney World resorts sold 1,295,909 points.
Copper Creek Villas & Cabins at Disney's Wilderness Lodge — Copper Creek sold 269 deeds containing 40,969 points in June 2017. So far, the newest DVC resort has sold 126,913 points, about 3.8% of its 3,321,954 total points.
One Fixed Week deed was sold for Copper Creek in June. To date, only seven Fixed Week deeds have been sold for the resort: six deeds for studios with showers and one deed for a one-bedroom villa.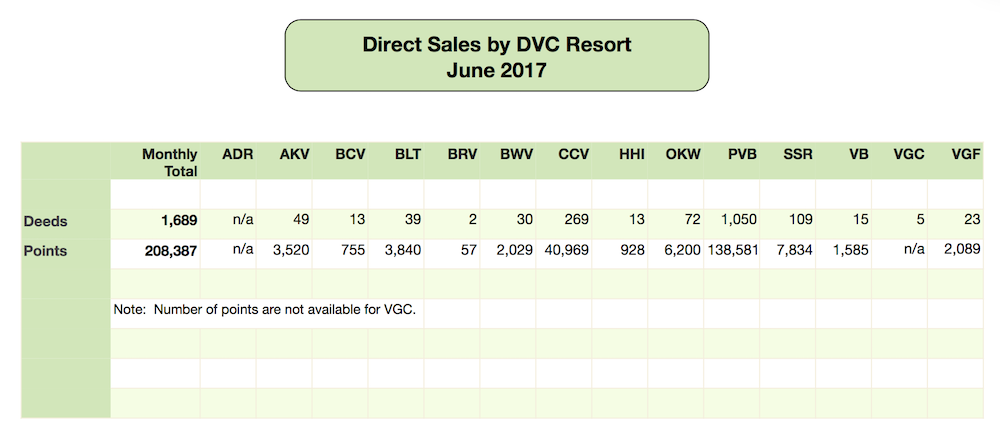 Disney has declared 48 of Copper Creek's 184 vacation homes for the DVC inventory. In terms of points, the 48 declared vacation homes account for about 1,021,430 (30.7%) of the resort's 3,321,966 points. As Disney sells more points for Copper Creek, it will declare more vacation homes for the DVC inventory.
Disney's Polynesian Villas & Bungalows — Despite sharing the marketing spotlight with Copper Creek, sales for the Polynesian have not suffered. In June, 1,050 deeds and 138,581 points were sold for the resort. Since sales started March 2017 for Copper Creek, the Polynesian has averaged 145,134 points a month, well above the 110,651 points that it has averaged over its two-and-a-half year lifespan.
The Polynesian has sold 79.7% of its 4,032,720 points and has 737,714 points that can still be sold to the general public. If the resort continues to sell points at the same rate as it has over the last 12 months, the Polynesian would be completely sold out by December 2017. In the past, Disney has considered a resort to the "sold out" when 92% to 95% of the resort has been sold. If that happens again, the Polynesian should reach "sold out" status in the next three or four months.
Disney has declared 344 of the Polynesian's 360 studios and 16 of the resort's 20 bungalows for the DVC inventory. This declared inventory accounts for 93.7% of the Polynesian's total points.
Aulani, Disney Vacation Club Villas — Sales data for Aulani is only available through March 2017. In March, 41,230 points were sold. Although this represents the best month since October 2016 when 43,424 points were sold, it is well below the 58,922 points the resort has averaged since we started tracking Aulani sales in May 2014.
The sales data includes all nine DVC resorts at Walt Disney World, as well as Disney's Vero Beach Resort, Disney's Hilton Head Island Resort, and Aulani, Disney Vacation Club Villas. Point sales data is not available for the Villas at Disney's Grand Californian Hotel. The data is compiled from deeds filed by Disney Vacation Development and recorded with the Orange County (FL) Comptroller, the Indian River County (FL) Clerk of Court, the Beaufort County (SC) Register of Deeds, and the Hawaii Bureau of Conveyances.
Thanks to Imdizfan for helping compile sales data!
---
Wil Lovato is a contributor to DVCNews.com and has been a Disney Vacation Club owner since 2009. His DVC Home Resorts include Bay Lake Tower, Animal Kingdom Villas, and Aulani. He can be found posting on many Disney discussion forums under the username of "wdrl."