Member Reception Returns to Disney Vacation Club Condo Meetings
Disney Vacation Club owners will again be able to have one-on-one interaction with executives and resort managers following the upcoming Condominium Association Meetings.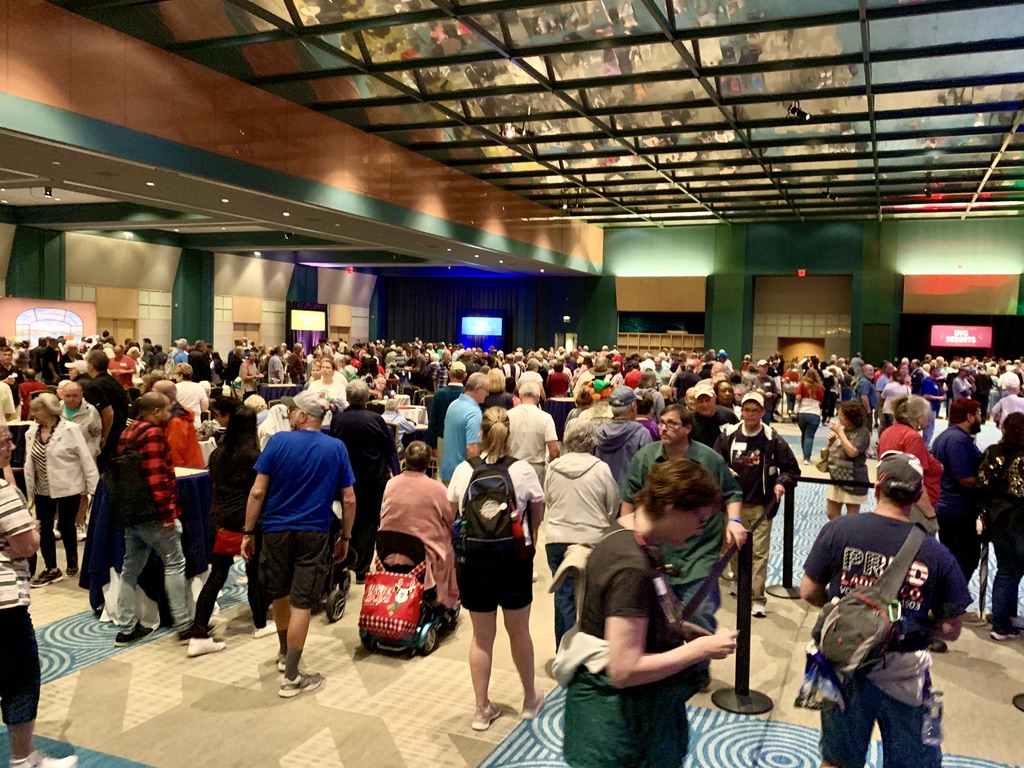 2019 Post-meeting reception
In 2020 and 2021, Disney Vacation Club eliminated the executive meet-and-greet which was traditionally held after the annual condo meeting. However, Disney has confirmed that the reception will return in 2022.
Scheduled for December 8, the Condominium Association Meetings will commence at 2:00pm at the Convention Center of Disney's Contemporary Resort. The condo meeting typically lasts 60-90 minutes, providing a brief recap of the prior year along with a look ahead to 2023. The board of directors will review and approve budgets for the coming year, and perform a number of other administrative housekeeping functions.
The meeting features an open Q&A session. However inquiries are to be limited to agenda items and the resort budgets.
Following the meeting, DVC executives and General Managers from a number of resorts will be available to meet with members and field questions. Complimentary refreshments and Disney character photos have been provided at prior meetings but there are no specifics for 2022. Long waits may be necessary to meet with certain individuals.
Members are asked to RSVP by November 18 in order to attend the 2022 meeting.