Direct Sales Drop in November 2020
Following a steady recovery from the COVID-19 shutdown. Disney Vacation Club direct sales took a step backward in November.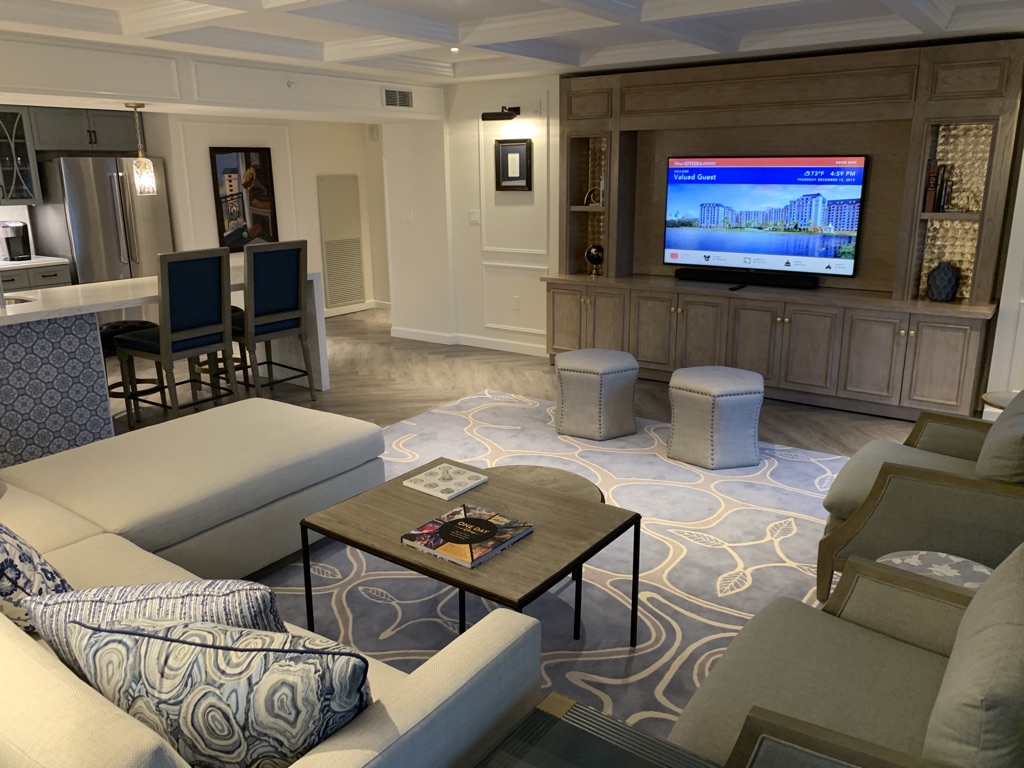 Disney's Riviera Resort
In the last 10 years, November has been the weakest month for direct sales of Disney Vacation Club points. DVC sales have averaged just over 166,000 points a month since July 2010 but sales in the months of November have average only 133,388, about 20.0% less.
Thus, it's not surprising that after three consecutive months of improving sales, sales dropped in November 2020 as Disney recorded only 65,376 points for the 11 DVC resorts located at Walt Disney World. It is the fifth lowest monthly total — all five of which have occurred in the COVID pandemic era — and is 27,919 points less than December 2015, which was the low-water mark in the pre-pandemic era.

Disney's Riviera Resort — In November, Riviera sold only 42,708 points, a decline of 30.4% of what it had averaged over the prior three months. Since sales began in late March 2019, Disney has sold 1,661,852 points for the resort, about 24.7% of its 6.7 million total points.
In the 20 months in which Riviera has recorded sales, it has averaged 83,160 points a month. If that was a meaningful measure, Riviera would require another 60 months, or until November 2025, before it would sell out. But given the impact that the Park closures and the COVID pandemic have had on DVC's recent sales, its impossible to guess what future sales might be.
Fixed week sales continue to slowly move along for Riviera. Three more fixed week deeds were sold in November, bringing to 42 the number of such deeds sold. As seen with the other DVC resorts that offer the fixed week option, the majority, 28 of 42 Riviera's fixed week deeds are for the last six weeks of the year.
Disney has declared 123 of Riviera's 341 vacation homes for the DVC inventory. The 123 vacation homes account for 2,448,318, or 36.3%, of the resort's total points. Disney has about 829,000 Riviera points that are declared for members to use but have not yet been sold to the public.
The sales data includes all 11 DVC resorts at Walt Disney World, as well as Disney's Vero Beach Resort, and Disney's Hilton Head Island Resort. Point sales data is not available for the Villas at Disney's Grand Californian Hotel. The data is compiled from deeds filed by Disney Vacation Development and recorded with the Orange County (FL) Comptroller, the Indian River County (FL) Clerk of Court, and the Beaufort County (SC) Register of Deeds.
---
Wil Lovato is a contributor to DVCNews.com and has been a Disney Vacation Club owner since 2009. His DVC Home Resorts include Copper Creek Villas, Bay Lake Tower, Animal Kingdom Villas, and Aulani. He can be found posting on many Disney discussion forums under the username of "wdrl."