Disney Vacation Club's 30th Anniversary "We Go On" video is now available, as other perks and information related to the year-long celebration are unveiled.
The special DVC anniversary celebration video is now live at the website dvcmembershow.disneyparks.events. The video is more than 42 minutes long, featuring performances from Keala Settle ("The Greatest Showman") and EPCOT's Voices of Liberty. A 5-minute preview of the "We Go On" presentation is located below, while the full stream can be found at the Disney Events link above.
Via the Disney Parks Blog, DVC has confirmed earlier news that the EPCOT member lounge will remain open through the end of the year. Lounge hours are being slightly modified. Beginning January 31, 2021, the member lounge will be open from 11:00am to 6:00pm daily. Members enter the lounge by presenting their blue member ID card at the designated podium in the Imagination Pavilion's gift shop.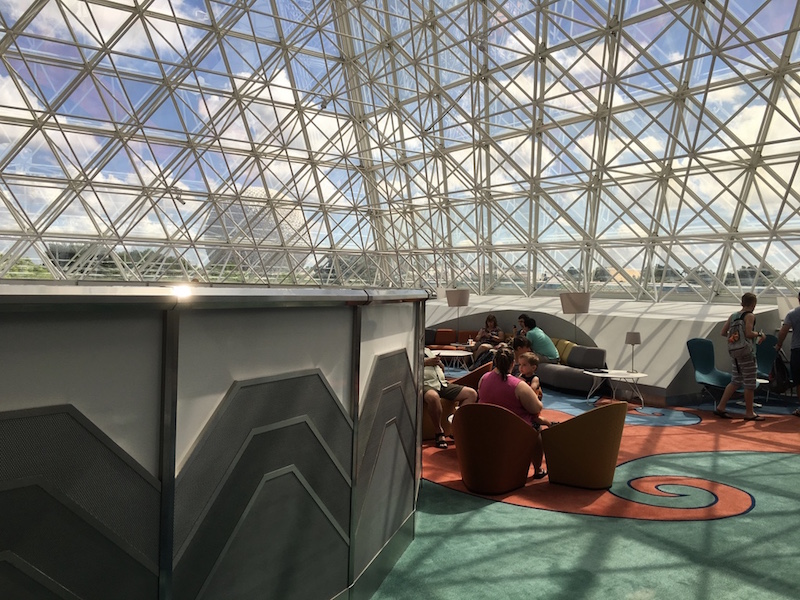 The new Scenic Selfies scavenger hunt is also confirmed to launch on February 16. Participants will check in at a designated location within each theme park: Magic Kingdom - Tomorrowland, EPCOT - near Canada Pavilion, Disney's Hollywood Studios - entrance to Toy Story Land and Disney's Animal Kingdom - Asia.
Completion of the quest will yield one unique 30th Anniversary button per theme park.
In other news, Disney Vacation Club will allow owners to use up to 4 years worth of points toward an Adventures by Disney trip. The additional year is limited to 2019 points which were previously banked into the 2020 Use Year and found to be unusable due to the COVID-19 pandemic. This exception would allow owners to potentially use points from the 2019, 2020, 2021 and 2022 Use Years for travel during the 2021 Use Year. Also there is no mention of the current 50% borrowing limitation applying to Adventures by Disney bookings.
Other perks include 15% savings at Walt Disney World golf courses, 20% merchandise savings and up to 10% off many dining locations. Complete details can be found on the DVC member website under Member Benefits & Events.
BLOG COMMENTS POWERED BY DISQUS