West-coast Disney Vacation Club members have begun receiving postcards advising them of the members-only event scheduled for Memorial Day weekend 2008. On May 24-26, DVC will be hosting a "Getaway Days Travel Expo" at Disney's Paradise Pier Hotel
According to the invite, the purpose of the expo will be to "explore new vacation ideas and enjoy unique offerings only available to you."
Click below to view the save-the-date postcard being received by members on the left coast: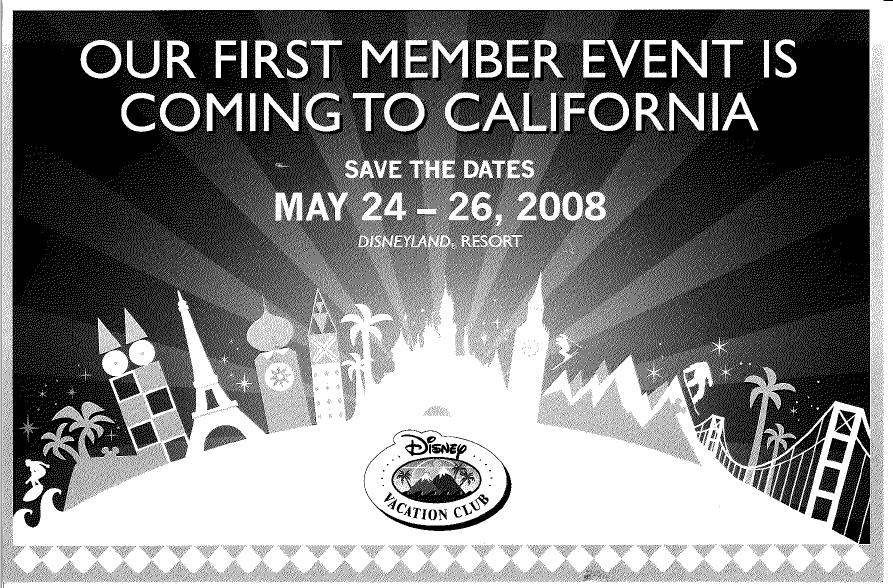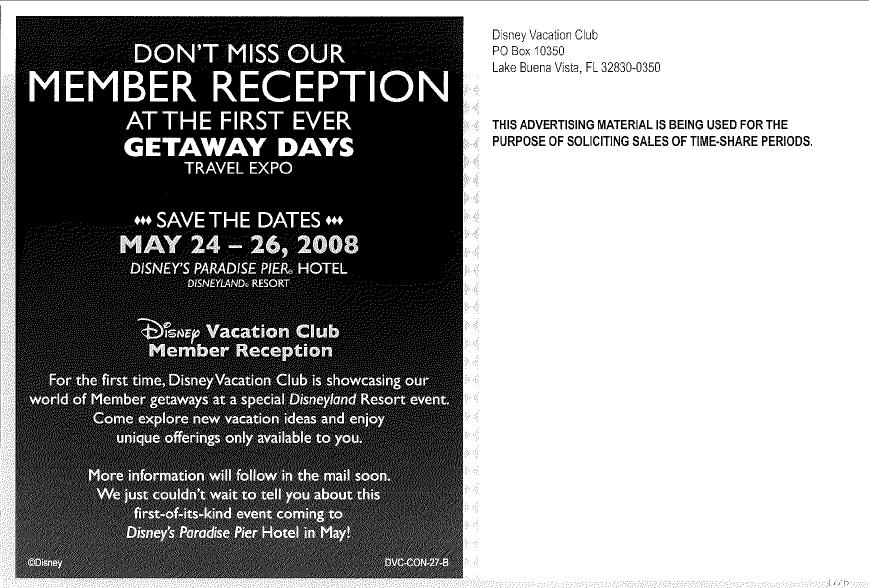 Several weeks ago DVCNews was the first to report that the model rooms for Disney's Grand Californian Villas are scheduled to open during that same time frame . According to our sources, those attending the travel expo will be among the first to get a look at the model units for DVC's first west-coast property.
BLOG COMMENTS POWERED BY DISQUS