While most Walt Disney World resorts do not have a single custom MagicBand design, Disney's Riviera Resort now has two options available for its fans.
A second custom MagicBand design is now available for pre-arrival orders via the MyDisneyExperience website and app. The new design is predominately blue with an artist Mickey Mouse image on one side and a silhouette of the Riviera tower on the reverse.
This joins the beige French Riviera design which is still available at this time, along with custom Disney Vacation Club bands.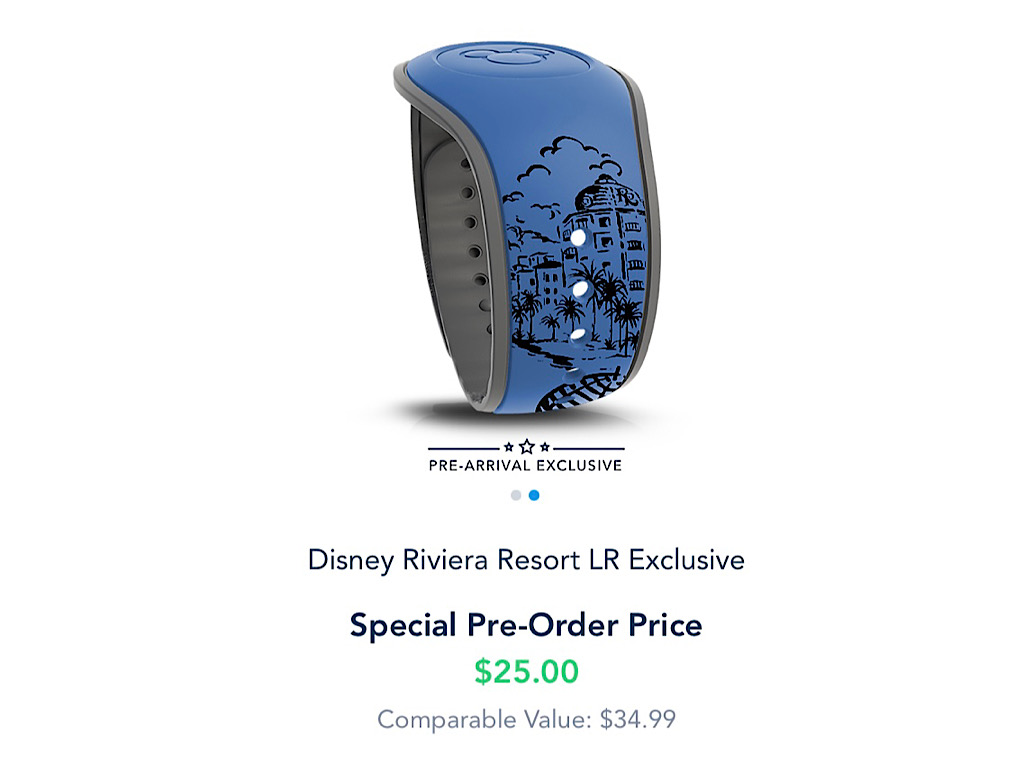 The Riviera options are priced at $25.00 each with a comparable retail value of $34.99. Both are classified as "pre-arrival exclusives", meaning the only way to purchase is to order in advance of a scheduled Walt Disney World vacation. Complimentary MagicBands were eliminated at the end of 2020. A series of pre-arrival designs are available for purchase with prices starting at $10.00 each. Guests who do not wish to purchase a new MagicBand may re-use older bands, use a smartphone or Apple Watch or request a Key to the World card to mirror most MagicBand features.
BLOG COMMENTS POWERED BY DISQUS