DVC Issues 5th Declaration of Vacation Homes for Disney's Riviera Resort
On April 15, 2022, Disney Vacation Club increased the number of vacation homes at Disney's Riviera Resort that members can book using points.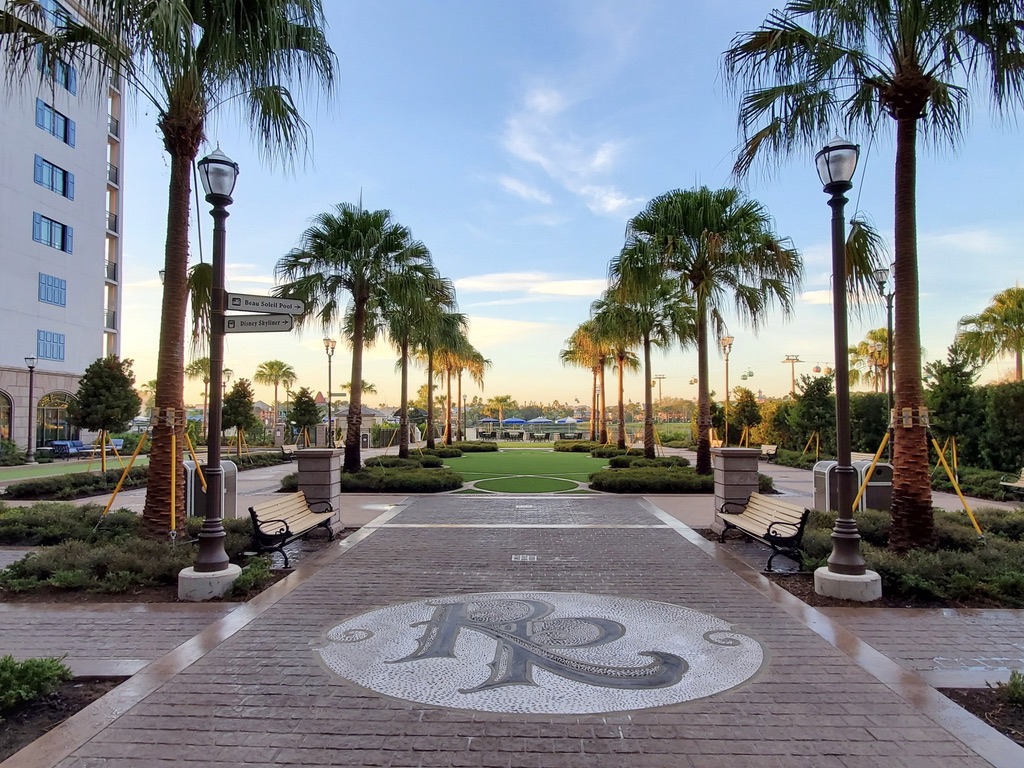 Thirteen vacation homes, all located on the west side of the sixth floor, were added to Riviera's DVC inventory, The additional inventory includes five Residential Units containing two dedicated studios, one dedicated one-bedroom villa, nine lockoff two-bedroom villas, and one grand villa. No tower studios or dedicated two-bedroom villas are included in this latest declaration.
Disney has now declared 180 of Riviera's 341 vacation homes for the DVC inventory. Here is a breakdown of the types of vacation homes that have been declared for the resort:
12 of 24 Tower Studios
20 of 38 Dedicated Studios
16 of 29 Dedicated One-Bedroom Villas
76 of 148 Lockoff Two-Bedroom Villas
48 of 90 Dedicated Two-Bedroom Villas
8 of 12 Grand Villas
In terms of points, this latest declaration accounts for 278,538 DVC points The DVC inventory now contains 3,605,940 points, or about 53.5% of Riviera's 6.7 million total points. This means that on any given Use Day DVC members can book about 53.5% of the resort using DVC points. The undeclared inventory remains under the control of Disney Vacation Development, which can use it for cash reservations or any reason it chooses.
This is the fifth declaration for the Riviera since sales began in March 2019 and the first since September 29, 2021. With only 13 vacation homes, this latest declaration is smaller than the other four declarations. This might indicate Disney does not anticipate very strong sales for Riviera in the coming months. Here is a list of DVC declarations made for Riviera:
Initial Declaration

02/15/2019: 69 vacation homes
1st declaration

10/04/2019: 29

vacation homes

2nd declaration

03/16/2020: 24

vacation homes

3rd declaration

01/15/2021: 24

vacation homes

4th declaration

09/29/2021: 21 vacation homes
5th declaration

04/15/2022: 13

vacation homes
Point sales for Villas at Disney's Grand Floridian Resort & Spa reopened back in March 2022. This marks the first time Riviera has directly competed with another Walt Disney World-based resort since early 2019 when Copper Creek Villas & Cabins at Disney's Wilderness Lodge was still actively selling. Given its inventory of more than 1.8 million points, the Grand Floridian is expected to be in direct competition with Riviera for a year or more.
---
Wil Lovato is a contributor to DVCNews.com and has been a Disney Vacation Club owner since 2009. His DVC Home Resorts include Copper Creek Villas, Bay Lake Tower, Animal Kingdom Villas, and Aulani. He can be found posting on many Disney discussion forums under the username of "wdrl."