Skyliner Reportedly Loading Multiple Parties in Each Vehicle
Another of the COVID-19 safety restrictions has apparently been lifted, which should improve transportation at Disney's Riviera Resort.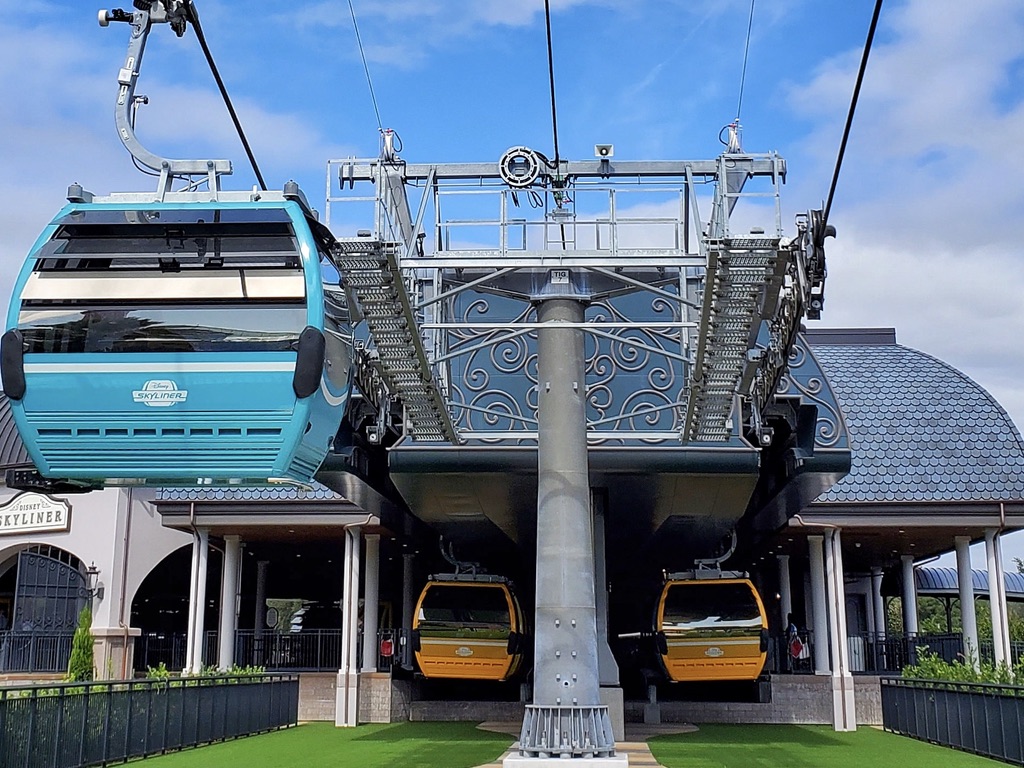 Multiple websites including WDWNT.com and BlogMickey.com are reporting that Disney is now boarding multiple parties in a single ride vehicle on Disney's Skyliner.
Each vehicle is equipped to accommodate 8-10 guests via two long benches on opposide sides of the cab. From its opening in September 2019, Disney had always intended to maximize capacity during periods of high demand.
COVID-19 safety precautions forced operators to limit the skyliner to just one party per vehicle, dramatically reducing the system's overall capacity. Physical distancing measures further hampered the ride system as bottlenecks became commonplace at each of the load stations. Reports of 45-60 minute travel times--particularly near theme park opening and closing--became commonplace as the system operated at a fraction of its design capacity.
Disney's Riviera Resort is the first Disney Vacation Club destination to include a dedicated load station on the Skyliner. The Skyliner provides Riviera guests with nonstop access to EPCOT. Transportation to Disney's Hollywood Studios is also available with a required vehicle switch at Disney's Caribbean Beach Resort. Guests at Disney's Beach Club Villas and Disney's BoardWalk Villas may also find use for the Skyliner given its convenient station location outside EPCOT's International Gateway.