Unique Activities Offered to Riviera Guests
Every Disney Vacation Club resort has its own unique activity program to entertain guests and Disney's Riviera Resort is no different.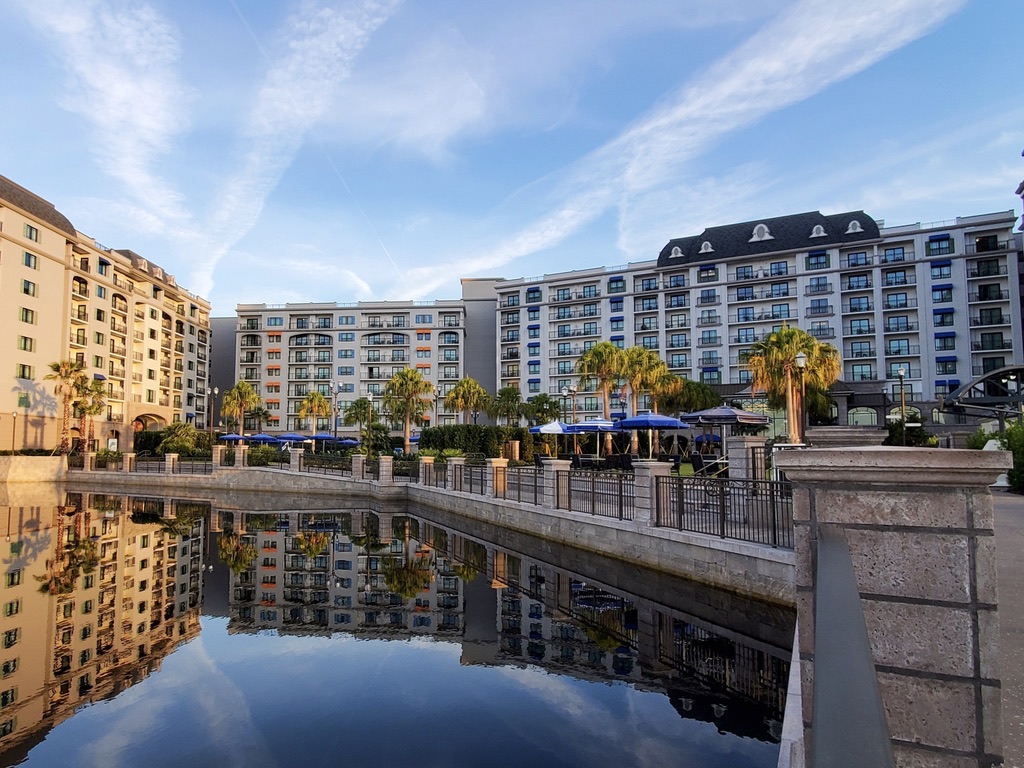 Following are some of the activities currently being presented at Riviera:
Shake a Tail Feather
Wednesdays and Saturdays, 7:30am: Get moving with a fun and engaging family warmup at the Movie Lawn to energize and prepare for a fun-filled day ahead.
Yoga
Mondays and Fridays, 7:30am: Begin your morning in a relaxing way at the Movie Lawn with instructor-led yoga.
Skyliner Rally Scavenger Hunt
Sundays, Tuesdays, Thursdays, Saturdays, 11:30am: Get moving together as a family to follow clues and make memories while you embark on this self-led adventure throughout Disney Skyliner Resorts. Begin at the Eventi Room.
Topolino Trot Fun Run
Sundays, 7:30am (additional fee)
Start your vacation day in a healthy way by joining us for a run full of Disney fun! This 1.2-mile run is perfect for runners at all levels or families wanting to get moving together as you travel around Barefoot Bay. Begins as the Movie Lawn.
Guests can obtain a full activity schedule at the front desk during their stay. Note that activities, days and times are subject to change.