Permit Application Suggests Revival of Ft. Wilderness DVC
With Copper Creek Villas & Cabins just nine months old and Disney's Riviera Resort a steel shell, Disney Vacation Club may already be looking ahead to its sixteenth timeshare property.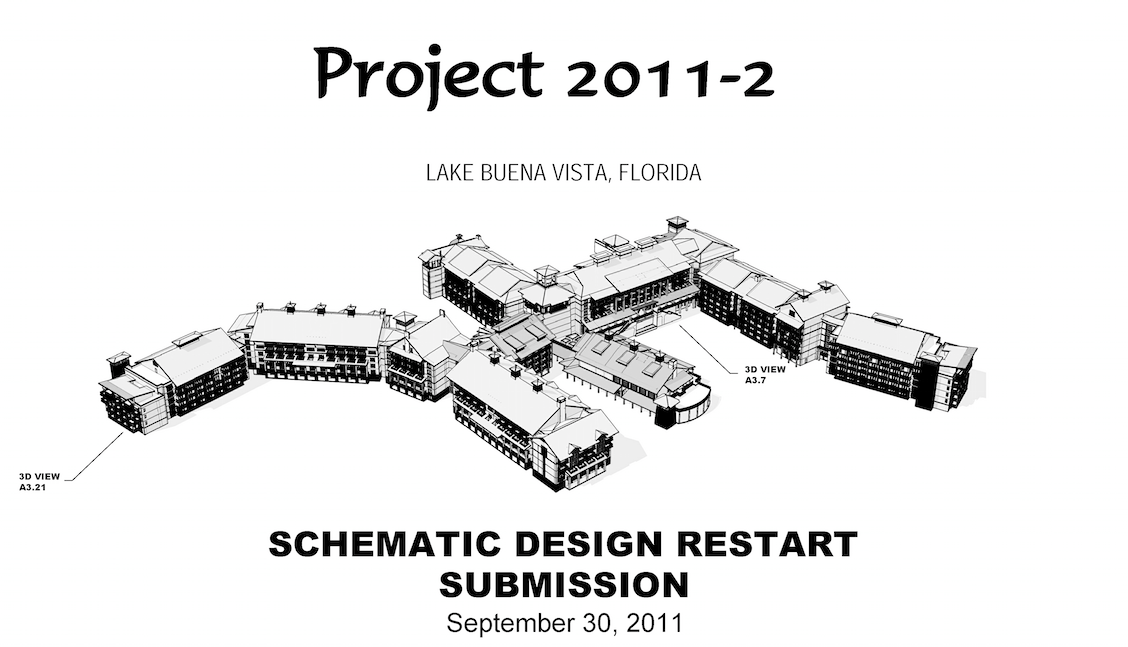 Some proposed DVC projects are never truly abandoned, rather they are simply...delayed indefinitely.
On February 28, 2018 Disney filed a permit application with the South Florida Water Management District to perform enviornmental studies in 3 wetlands parcels adjacent to Disney's Ft. Wilderness Resort & Campground. Work of this nature is typically a precursor to construction, signaling a possible revival of the Ft. Wilderness Disney Vacation Club project.
Back in 2010, Disney embarked on a series of modifications to Ft. Wilderness aimed at bringing a DVC resort to the property. Stables, support facilties and roadways around Tri-Circle D Ranch were relocated and reconfigured to accommodate new construction. That work was completed in 2012, but news of the DVC addition soon ran cold.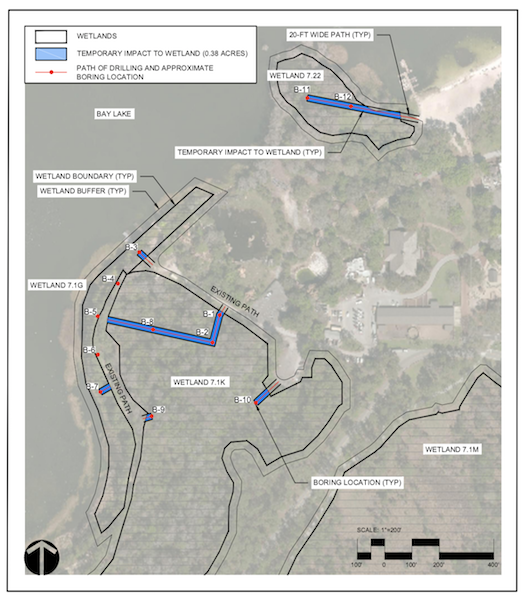 Permit application dated February 2018
In 2014, detailed plans for the proposed Ft. Wilderness DVC were leaked. The plans depicted a typical Disney Vacation Club development with a combination of Deluxe Studio, One Bedroom, Two Bedroom and Grand Villas, two pools including an elaborate "Riverpool" water complex, a Community Hall, quick service dining and more.
In the ensuing years, DVC assigned higher priority to other projects including the Villas at Disney's Grand Floridian Resort & Spa, Disney's Polynesian Villas & Bungalows and Copper Creek Villas & Cabins at Disney's Wilderness Lodge to the program. Disney's Riviera Resort is currently under construction and slated to open in the fall of 2019. However, construction lead time on new projects dictates that Disney must always be planning ahead. The Ft. Wilderness project may be tapped as a follow-up to Riviera.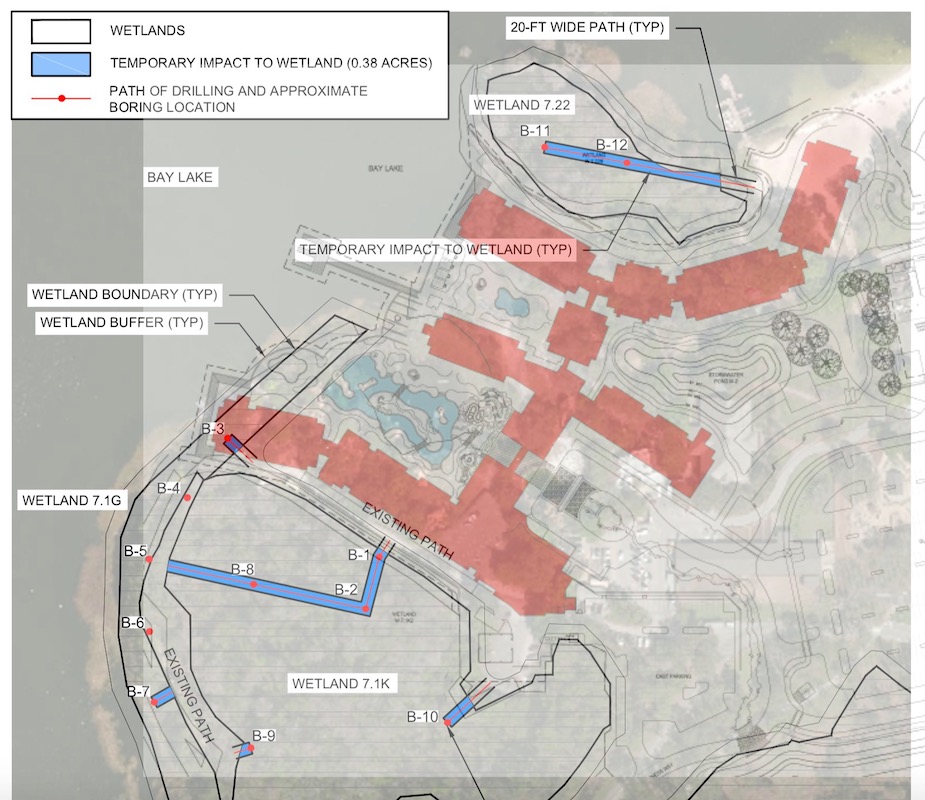 Permit / Ft. Wilderness overlay
The image above illustrates how this newest permit filing aligns with renderings of the proposed DVC resort. The permit application describes their desire to bore into the soil and determine constuction suitability of the surrounding land :
The applicant is evaluating current conditions in Wetlands 7.1G, 7.1K and 7.22. Applicant requests the ability to permit temporary wetland impacts to allow for entry by sub-aqueous geotechnical drill rigs to collect data and assess the suitability of subsurface soils.
The red dots labeled B-1 through B-12 identify the locations where the borings would occur. Assuming this resort design is still in play, the locations are all adjacent to the proposed resort layout.
A detailed analysis of the leaked Ft. Wilderness project can be found in our prior coverage.
Strong demand for Disney Vacation Club points has prompted a new resort addition about every 2.5-3 years. Copper Creek Villas & Cabins opened to guests in July 2017. Early sales returns suggest that property could be sold out by the first quarter of calendar year 2020. Resort sizes, point charts and pricing can play a significant role in the sell-out period for any destination. But recent patterns suggest DVC would need to have a follow-up to Riviera in place no later than 2022.
Hat tip to @danlb_2000 from the WDWMagic.com forums for spotting the permit!