Monstro Tiki Mug Debuts at Trader Sam's Grog Grotto
A new limited time collectible is available starting today at Disney's Polynesian Village Resort.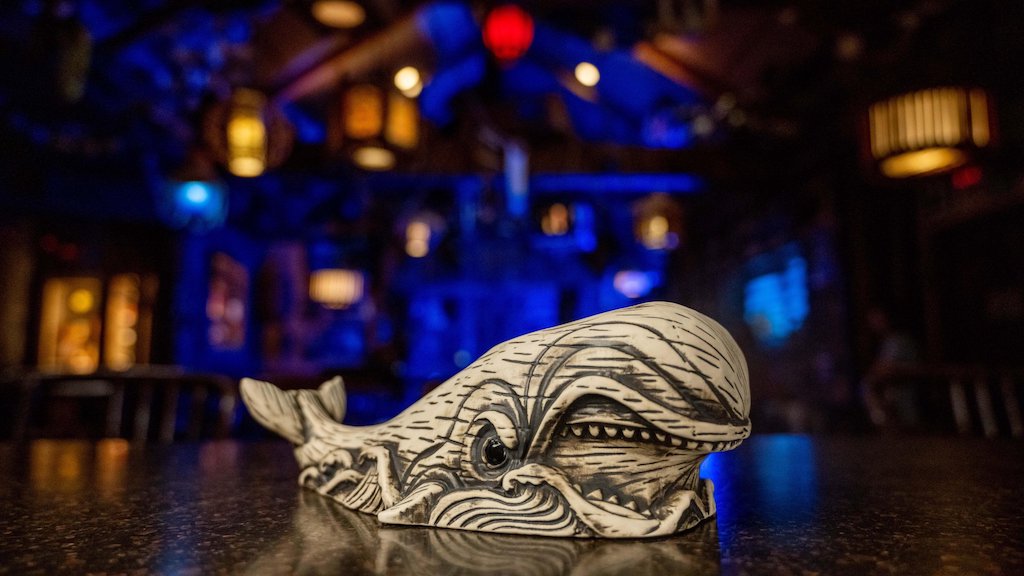 Via its social media accounts, Disney has revealed that a new Tiki mug featuring Monstro the Whale will be available starting September 8, 2022 at Trader Sam's Grog Grotto. The mug is offered with a choice of two cocktails, either Whale of a Tale or the non-alcoholic Treeacherous Waters.
The release is a promotional tie-in with today's debut of 'Pinocchio' on the Disney Plus streaming service. The film is directed by Robert Zemeckis, and features the talents of Tom Hanks, Joseph Gordon-Levitt and Keegan-Michael Key.
Trader Sam's Grog Grotto is currently open from 3:00pm until midnight daily. Guests under the age of 21 are permitted before 8:00pm. Entrance to the lounge is on a first-come, first-served basis. Long lines may form.
The mug is available while supplies last.