Polynesian Monorail Station Reopens
After a 10 month service interruption, monorail service has returned to Disney's Polynesian Villas & Bungalows.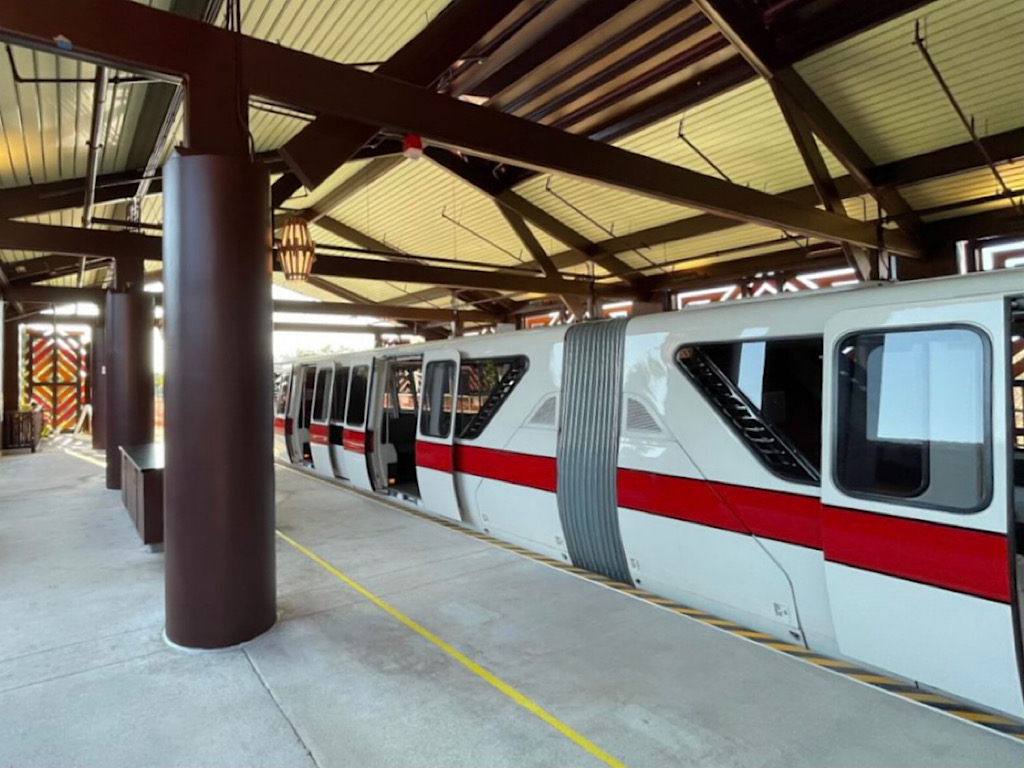 (Photo credit: WDW News Today)
On Sunday, September 5, the Walt Disney World monorail resumed offering service to guests at the Polynesian.
The resort's second floor station closed back in November 2020 as part of a months-long update to the Great Ceremonial House and the exterior Porte Cochere. During the closure, Polynesian guests were able to board the monorail at the neighboring Transportation and Ticket Center. Bus service was also made available to all theme parks including Magic Kingdom and EPCOT.
WDW News Today has a series of images from opening day available on their website.
Some construction work has yet to be completed around the Porte Cochere. However the main entrance and other resort amenities are currently available to guests. The resort's hotel rooms reopened in July after a lengthy refurbishment. Disney Vacation Club villas are currently being updated with new carpet, wall coverings and sofas with an integrated pull-down Murphy Bed. The Pago Pago building has been completed, while Tokelau and Moorea are currently closed for updates.