Pago Pago Reopens, Other Longhouses Now Closed
One of the longhouses at Disney's Polynesian Villas & Bungalows has returned from refurbishment as the other two Disney Vacation Club buildings close for renovations.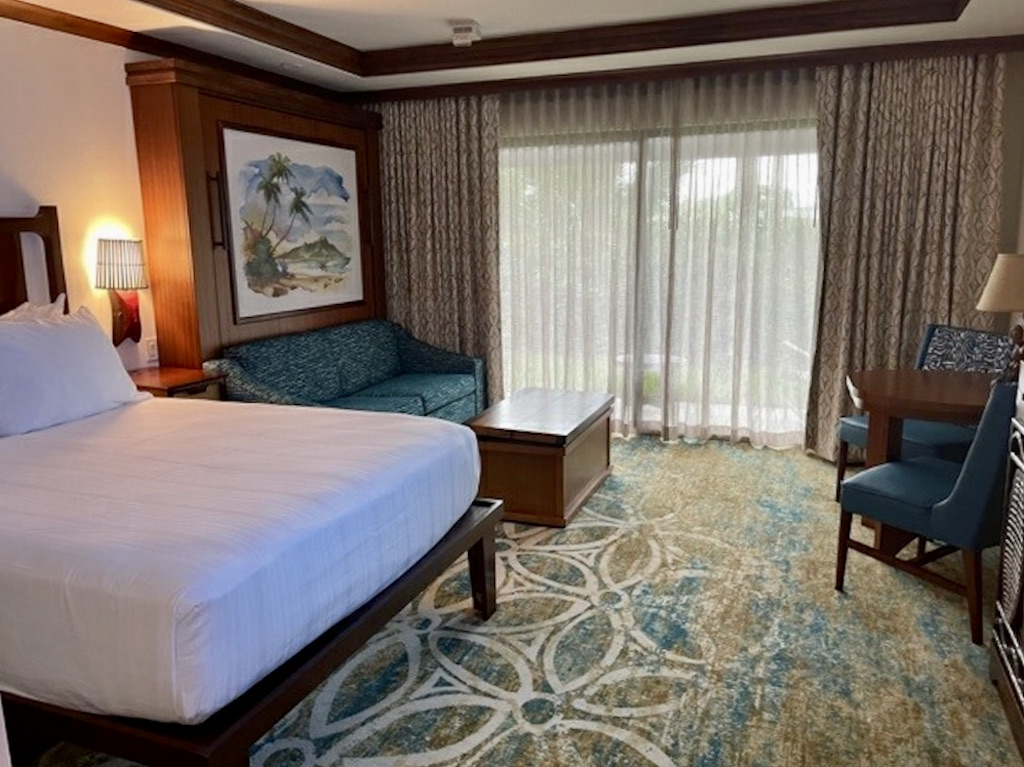 (Photo credit: Susan at Tikiman's Unofficial Polynesian Resort Pages)
The Pago Pago building has reopened following a refurbishment process that lasted about a month. The pull down sofabeds--similar to Disney's Riviera Resort and Disney's Saratoga Springs Resort & Spa--are now present in all Deluxe Studio villas in Pago Pago. The photo above depicts the new sofabed, along with changes to the room decor. This project is classified as a "soft goods" refurbishment with changes to carpet, wall coverings, linens and some artwork.
The interior of the Murphy Bed displays a 'Lilo and Stitch' image when the bed is in the lowered position. The twin pulldown remains unchanged in Deluxe Studio rooms.
Additional photos of the renovated villas can be found on Tikiman's Unofficial Polynesian Resort Pages.
Both the Moorea and Tokelau buildings are now closed. The original refurbishment plan called for the rooms to reopen before October 1, 2021. However, Moorea and Tokelau combined have almost twice as many rooms as Pago Pago, casting some doubt on that timeline.