Polynesian Reopening Date Set
Disney's Polynesian Village Resort will return to normal operations in July after months of refurbishment, but one amenity will be down a little longer.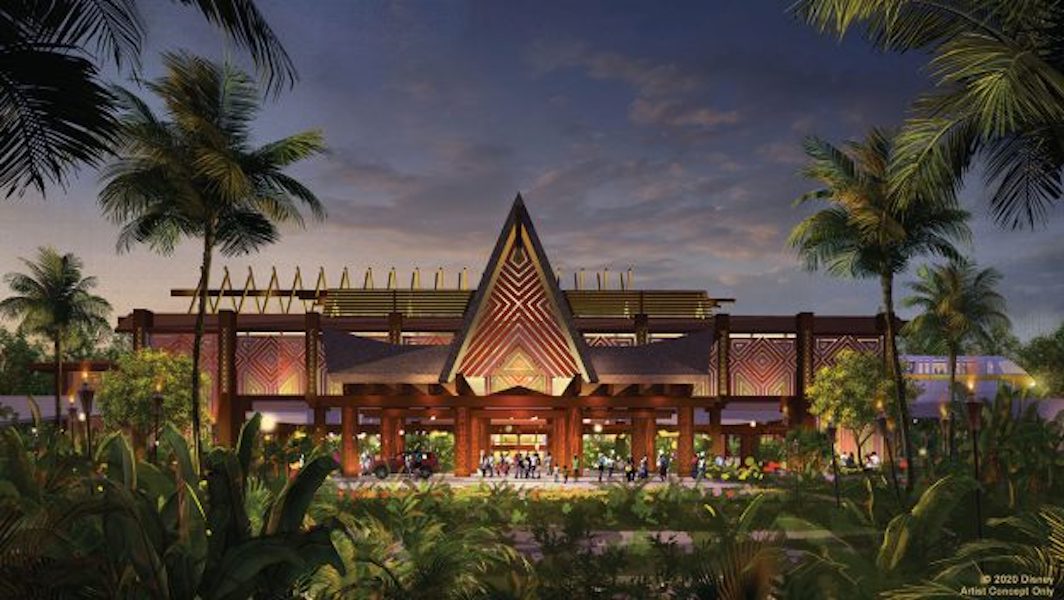 Disney has announced that hotel rooms and other amenities at the Polynesian will reopen as of July 19, 2021. While its Disney Vacation Club villas have been operating since June 2020, hotel rooms were put into an extended refurbishment cycle during the COVID-19 pandemic.
Updates to the Great Ceremonial House and porte cochere are nearing completion, with those services set to return to service on July 19. The resort has been staffing a temporary front desk for DVC owners in the lobby of the Pago Pago building. That location will close in July as Cast Members return to their nomal location.
Not quite ready to make its reapparance is the resort's monorail platform. Monorail service will resume at some point later in the year. In the meantime, bus service will continue to all theme parks. Guests may also choose to walk to the nearby Transportation & Ticket Center for monorail or ferry service to the Magic Kingdom.
Disney had previously announced that restaurant 'Ohana is due to reopen beginning July 9, 2021.