Old Key West Refurb Nears 2/3 Completion
Thirty of the forty-nine buildings at Disney's Old Key West Resort have now been refurbished with four more currently in-process.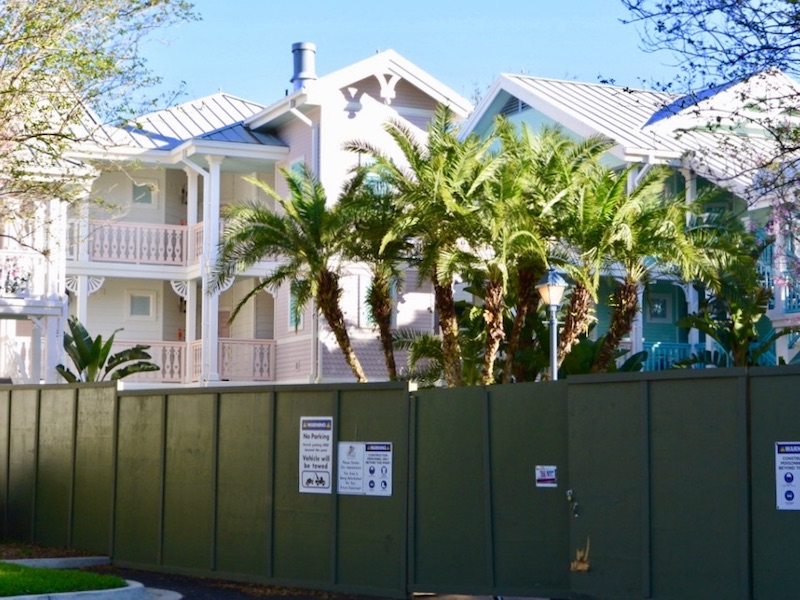 Buildings 27-56 have been fully updated and are now available to Old Key West resort guests. These buildings are all located along Peninsular Road, Old Turtle Pond Road and South Point Road in the southern half of the resort. None of these buildings are part of the "Hospitality House" booking category located close to the resort's dining and recreation hub.
Currently undergoing renovations are buildings 23-26 along Peninsular Road. These four buildings are part of the "Hospitality House" category. Upon completion of these four buildings, 70% of the resort will be completed.
Buildings 11-22 and 62-64 have yet to receive any updates.
Changes to the villas include new carpet, wall coverings, window coverings and upholstry. Larger villas now feature a new kitchen island with 55" television. Mattresses, appliances and other furnishings are also being updated, along with extensive renovations to all bathrooms. Photos of updated rooms are available HERE.
The 2-year refurbishment project began in October 2017 and is expected to wrap-up in mid-2019.