Old Key West Renovated Studio Photos
Our friends at Allears.net have published some photos of the newly-renovated Deluxe Studio villas at Disney's Old Key West Resort.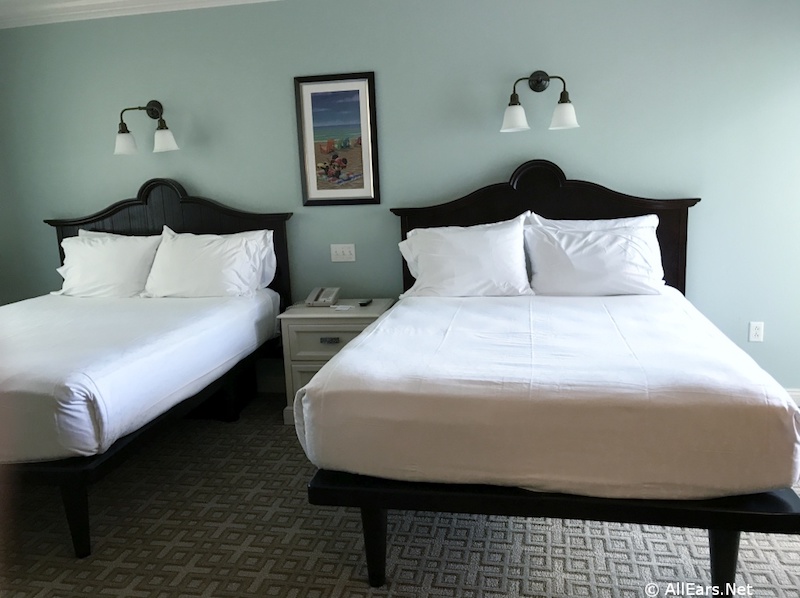 Photo copyright Allears.net
Furniture in the room is not entirely dissimilar to the recent setup. Two queen beds are still a fixture in every Deluxe Studio room, along with the guest room of a Two Bedroom Villa. The bed frames are elevated to allow for luggage and other storage beneath.
The color palette is lighter, feature more subtle shades of grays and greens along with a neutral carpet. The side table and chairs have been refinished & recovered, and new artwork is evident on the walls.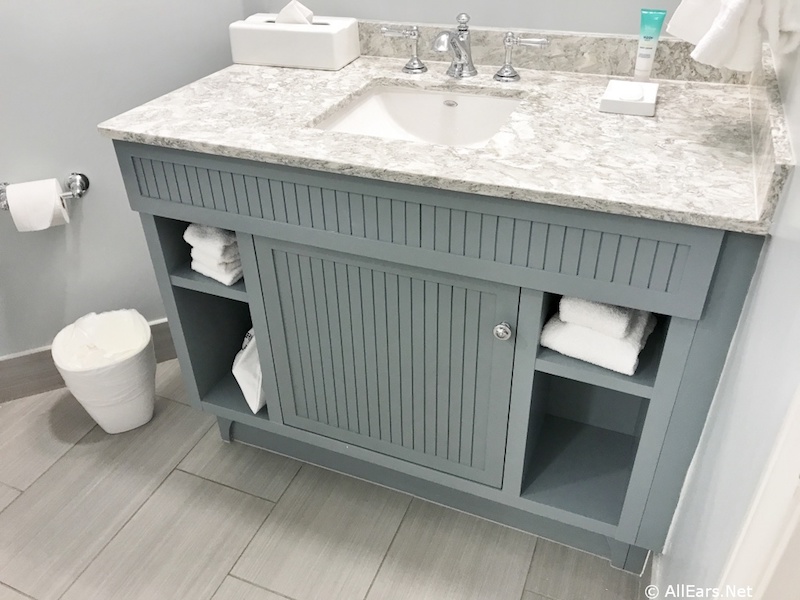 Photo copyright Allears.net
The most significant changes are evident in the bathroom, which has been completely updated. New flooring, vanity and tub/shower surround are among the changes.
Crews continue to work on buildings in the Turtle Pond area. Buildings 30-35 have been renovated in a project which may take up to 2 years to complete.
Click to visit Allears.net and view the entire photo library.