Grand Floridian Construction Update - September 2022
The Big Pine Key buiding is open, but other projects around Disney's Grand Floridian Resort & Spa may provide some disruption for guests.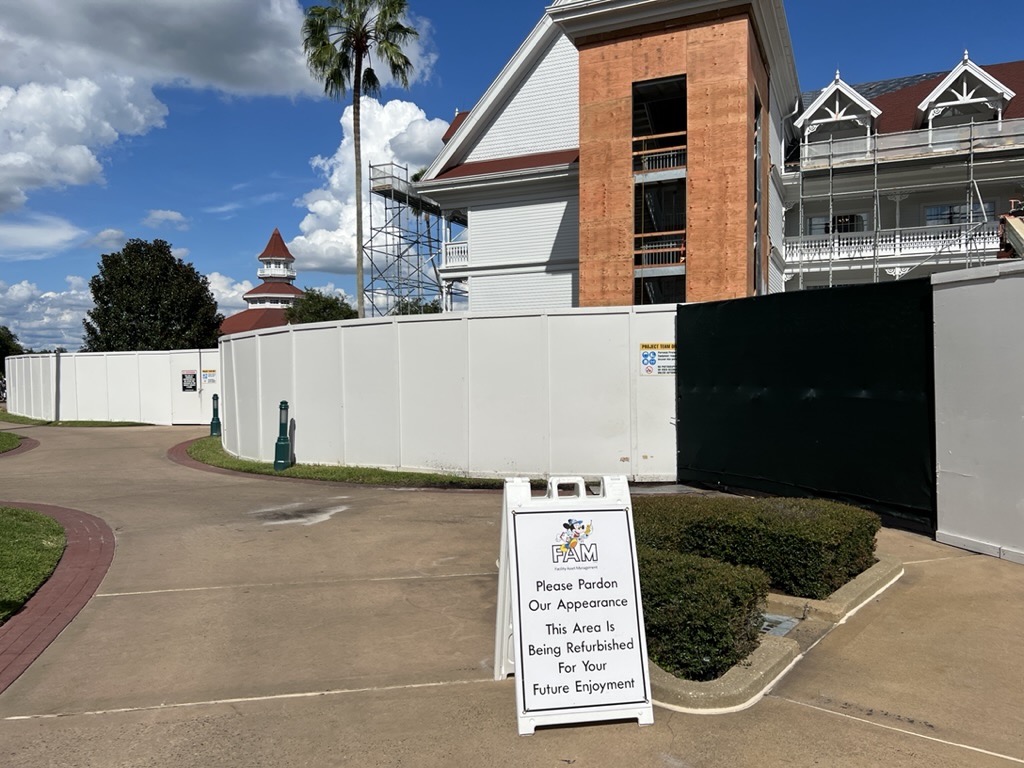 Fortunately the other projects are all concentrated around the Boca Chica building. Unfortunately this building is right next to the new villas, prompting some early wake-ups for guests.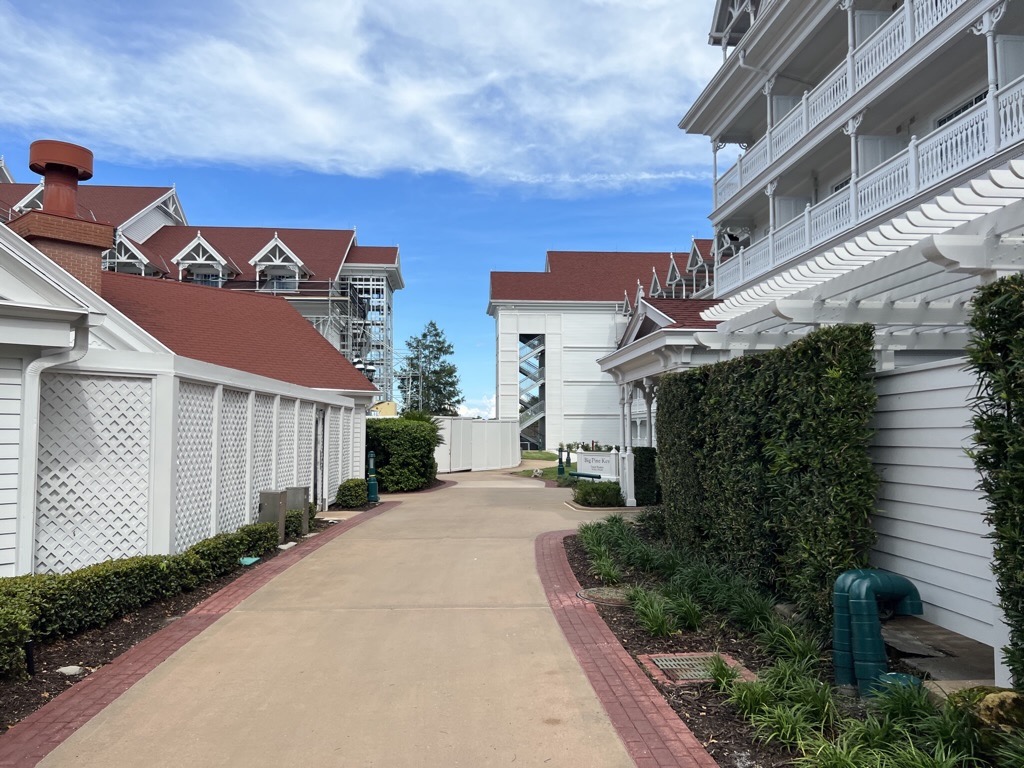 The walkway separating Big Pine Key (right) from Boca Chica (left) is clear and the stairway exit at the end of the new Disney Vacation Club building is available to guests.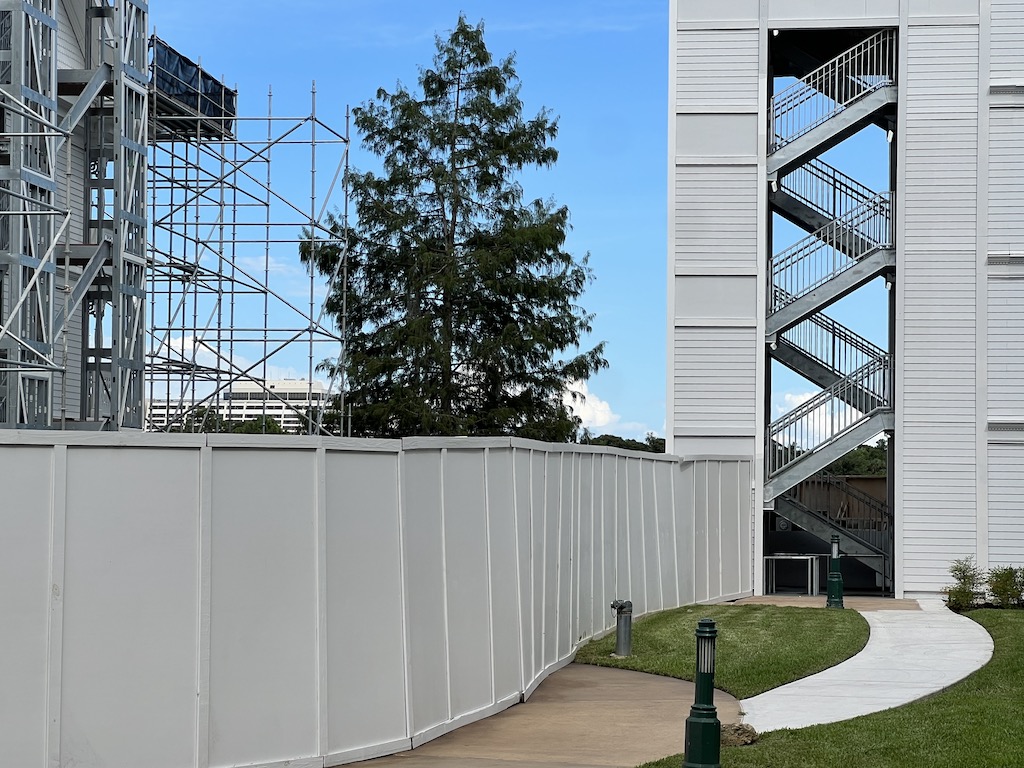 However the construction wall is just a few feet from the Big Pine Key building. Roofing is complete on about half of the building, including the section closest to Big Pine Key. However it is still surrounded by scaffolding as work continues on the exterior.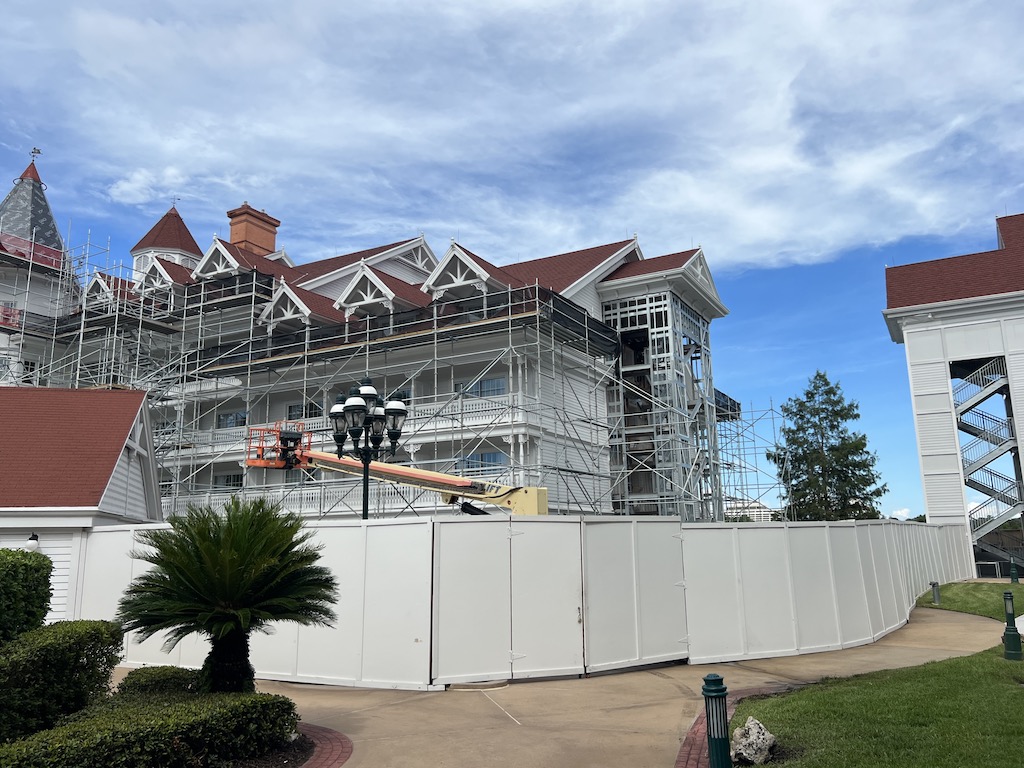 The center part of Boca Chica is completely surrounded by scaffolding.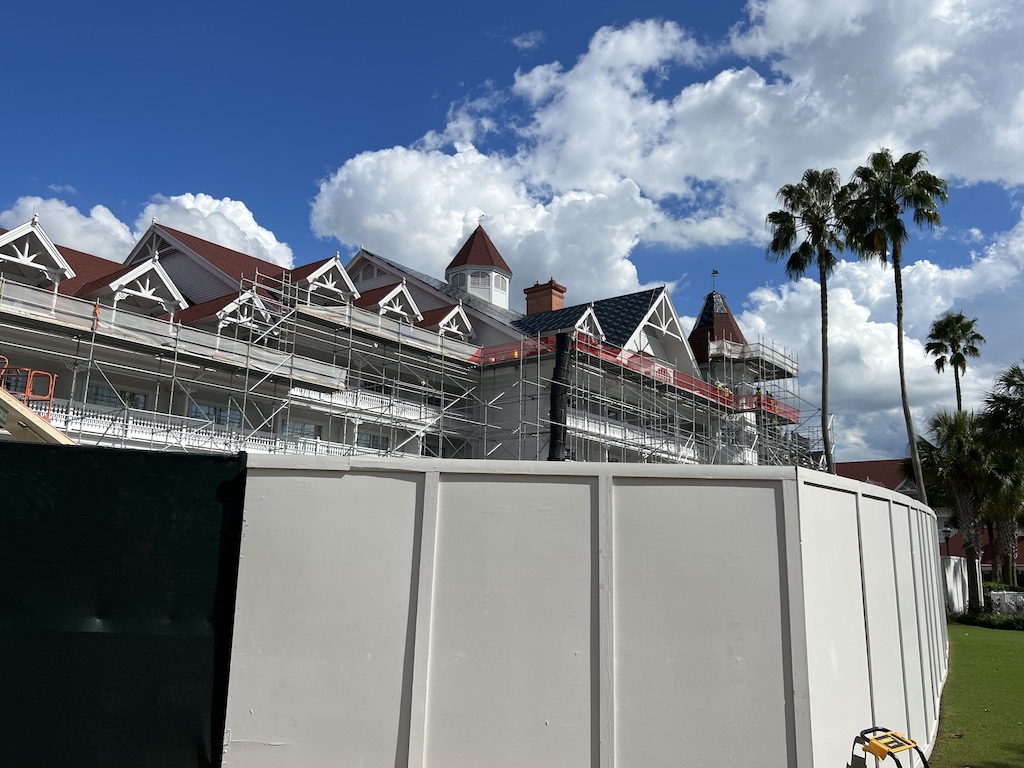 Significant work is under way on Boca Chica's northernmost stairwell. This is the part of the building furthest from Big Pine Key, but the sounds of construction tools are prone to carry across the pool courtyard.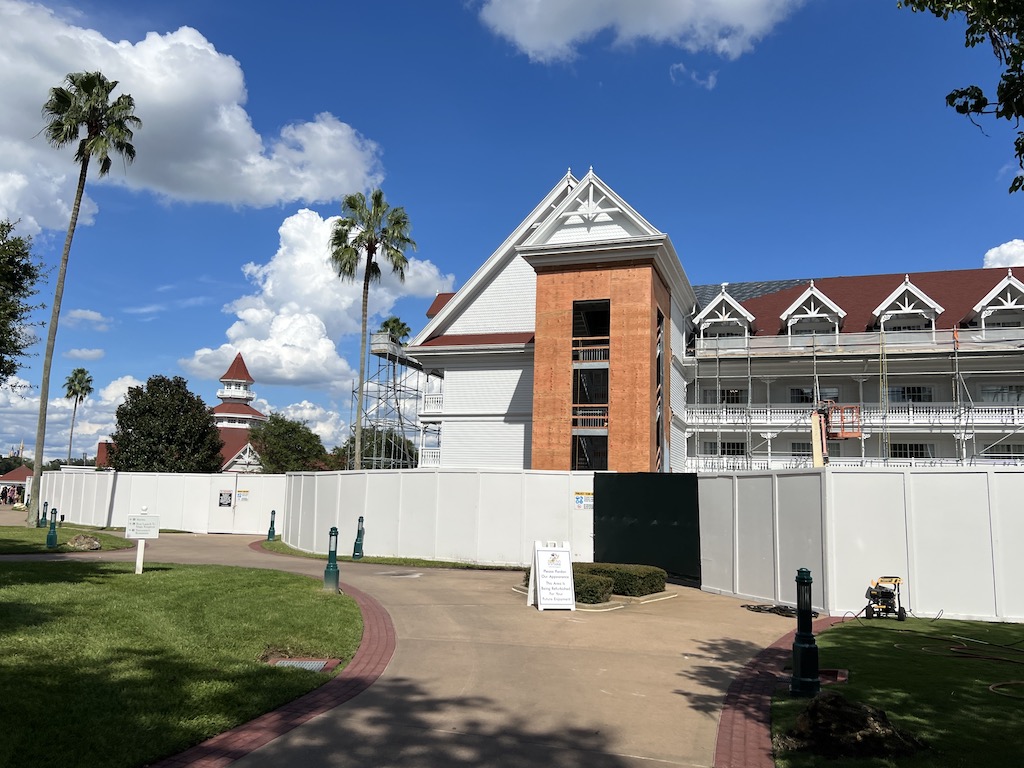 Restaurant Narcoossee (below) is also closed and surrounded by walls, however there were no signs of active work on that facility. It seems unlikely that Narcoossee will reopen before Boca Chica returns to service.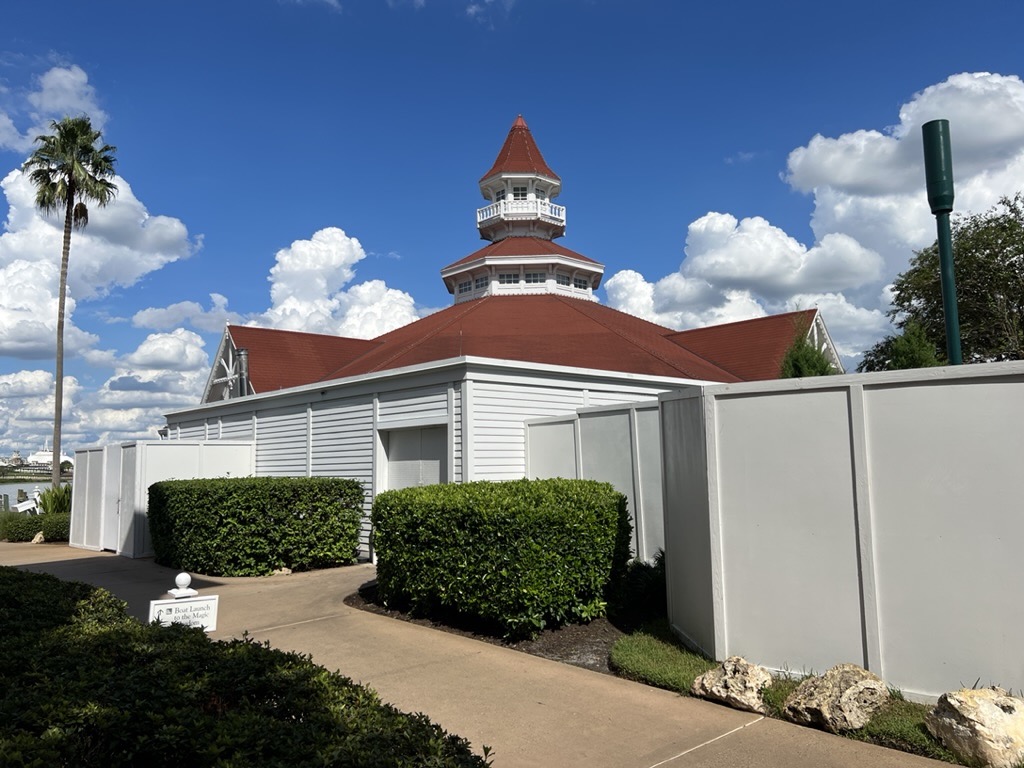 Boca Chica's exterior is also covered by scaffolding along the shores of the Seven Seas Lagoon, while sections where the roof is being replaced are evident,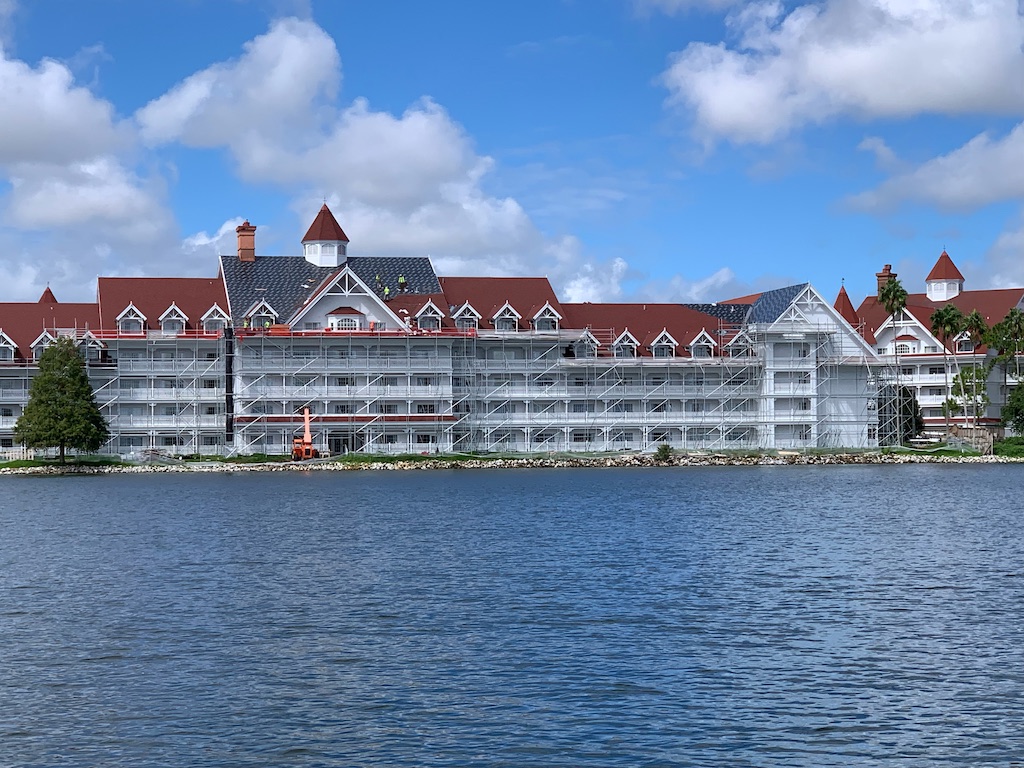 Crews have been working on the Boca Chica building since June when Big Pine Key reopened. No word on exactly how long it will take to complete. However it is expected that the other three buildings--Conch Key, Sugarloaf and Sago Cay--will also be renovated, along with extensive work on the main building and lobby.