Early Morning Water Leak Impacts BoardWalk Villas
Multiple sources are reporting that Disney's BoardWalk Villas suffered a plumbing failure, leaving several guest rooms under water.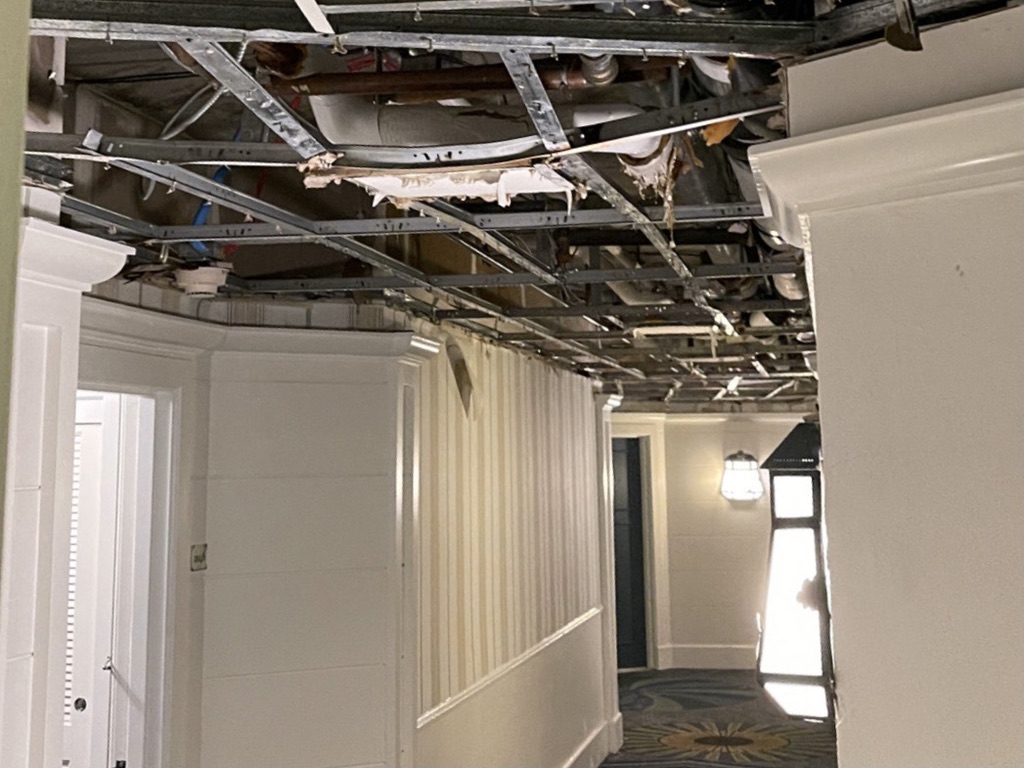 At approximately 4:00am on Saturday, February 20, a water leak left guest rooms on the second floor with standing water and drywall damage. Current BoardWalk guest Alex Adamek shared the accompanying photos depicting a flooded guest room, damaged ceiling and emergency services personnel at the resort.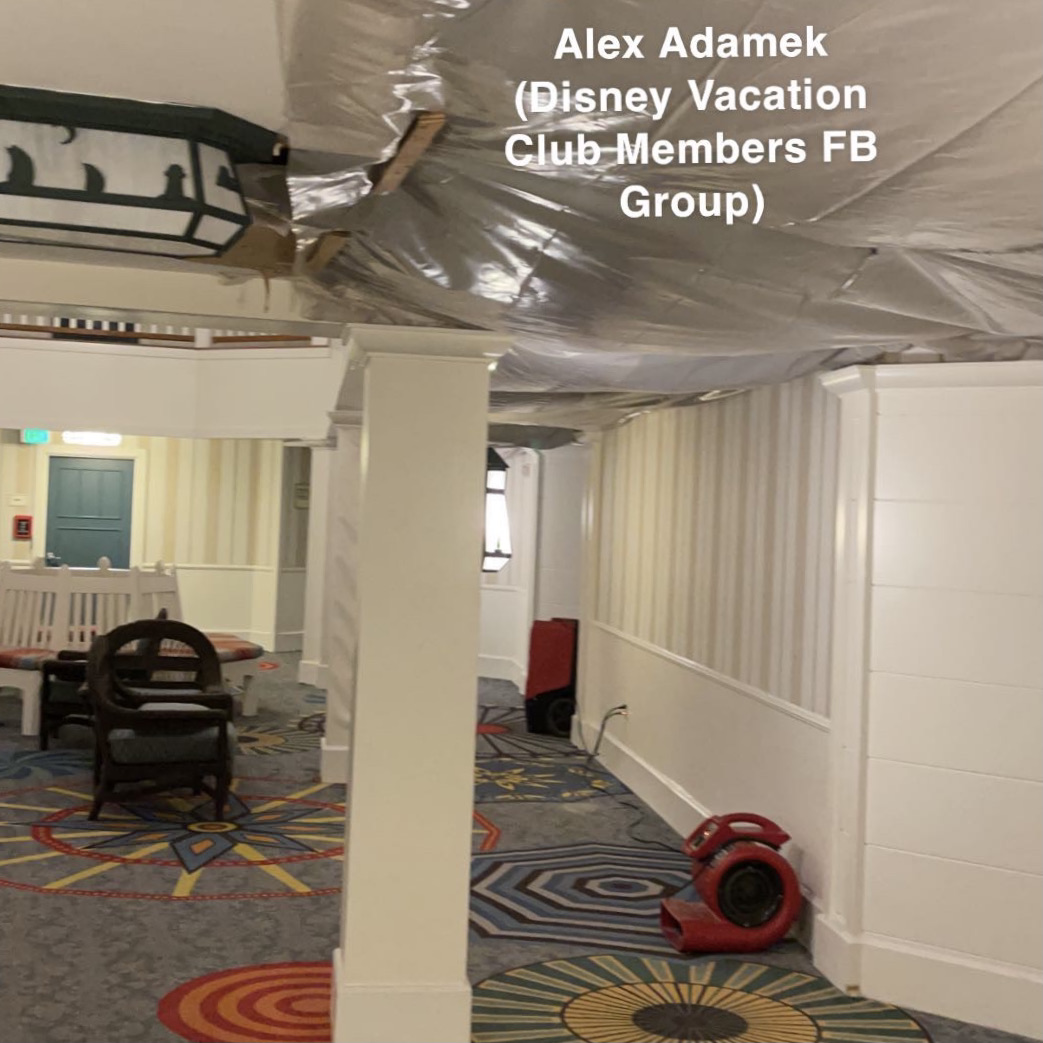 Alex shared these details regarding the event:
The fire alarm went off at 4:07 and my party proceeded to evacuate via stairs towards Luna Park Pool. We walked outside towards the Porte Cochere and were informed we could wait in the lobby. We were then informed that a pipe had burst and there was no fire. While in the lobby (was about 20 minutes), I overheard a guest say they realized there was an issue when they got out of bed for the fire alarm and realized there was water in their room. Fire alarms might have been isolated to the 2nd floor. Guests on 4th and 5th floors apparently weren't awakened by it.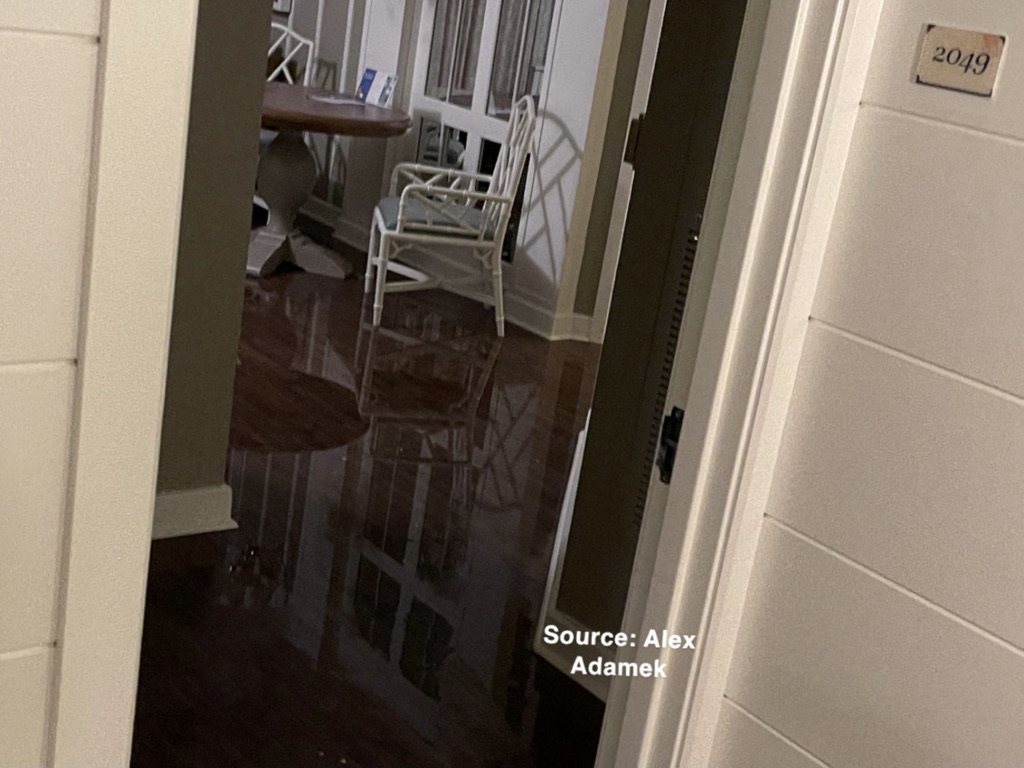 The pipe burst in front of Pool/Garden view room 2048 and it affected mainly rooms closer to the lobby. 2053-ish and higher were fine and guests were not moved out of their rooms. Guests in the 2060s were moved out of their rooms [Saturday] morning.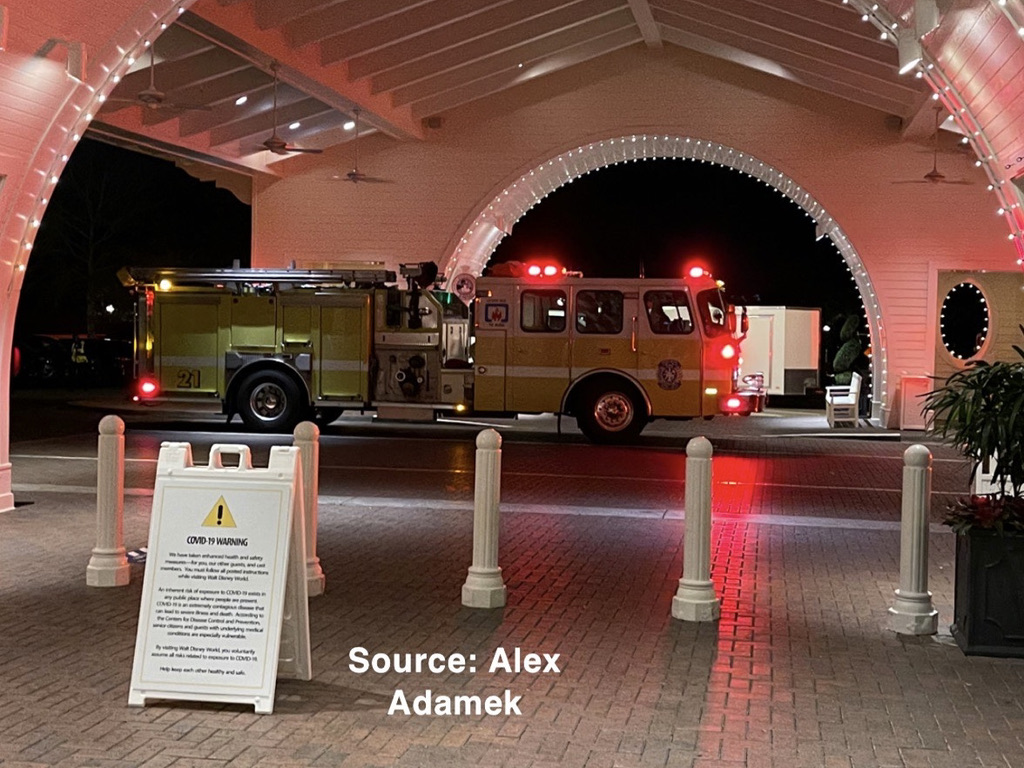 By around 10am they had covered the ceiling with plastic. Definitely some massive damage to the area and the beams looked pretty soaked. Today they still had the blowers on the carpets to move air. 10+ rooms will likely be out of commission for a decent amount of time and I don't see Disney putting anyone in the rooms in front of where there is the plastic on the ceiling. Definitely major damage there that will need to be remediated. Quite frankly the carpet was SOAKED.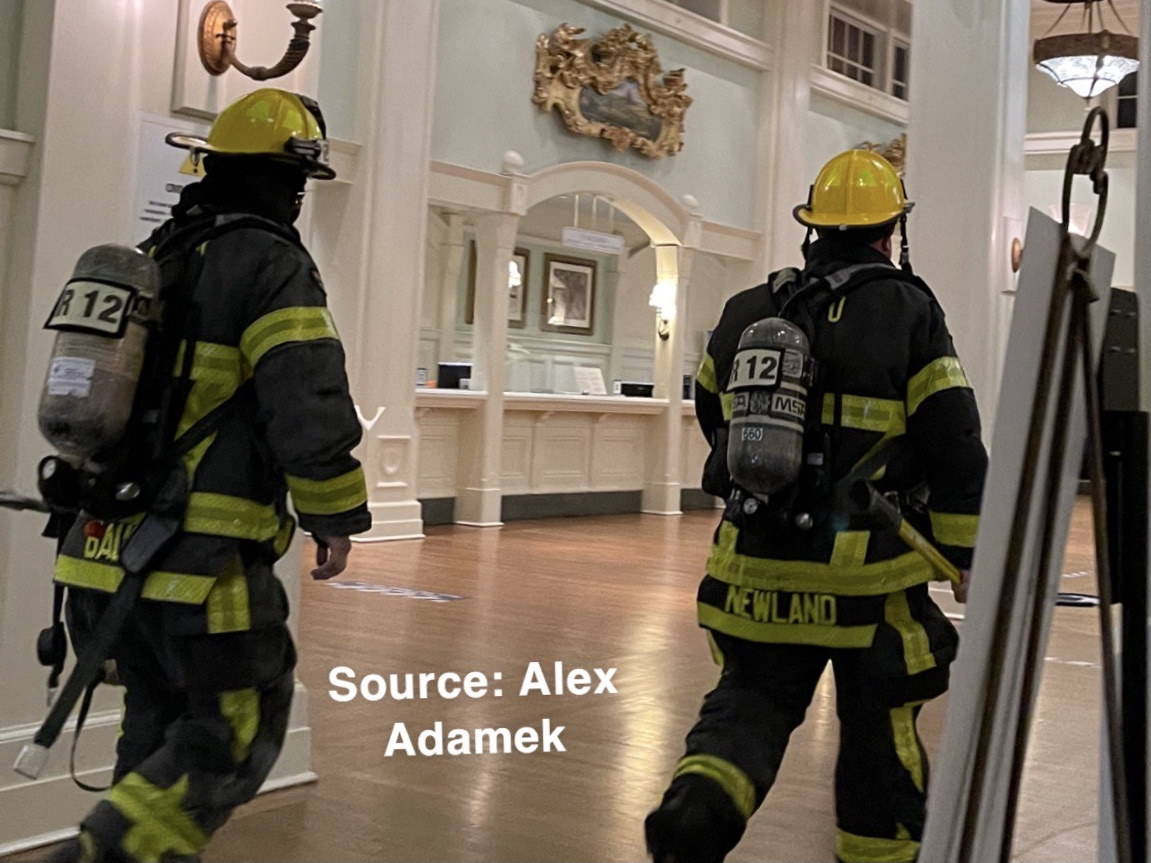 The problem comes at a time when even the Disney Vacation Club resorts are rarely operating at full capacity. Numerous Disney hotels remain closed in the wake of COVID-19, including the hotel rooms of Disney's BoardWalk Inn. In recent months there have been many reports of owners receiving complimentary villa upgrades due to low occupancy levels, something that is almost unheard of in the 30-year history of DVC.
Thanks to Alex for the information and photos!