Fencing Installed Around Epcot Resort Waterways
If you haven't visited the Epcot resorts area in a few months, expect a different look along the shore on your next trip.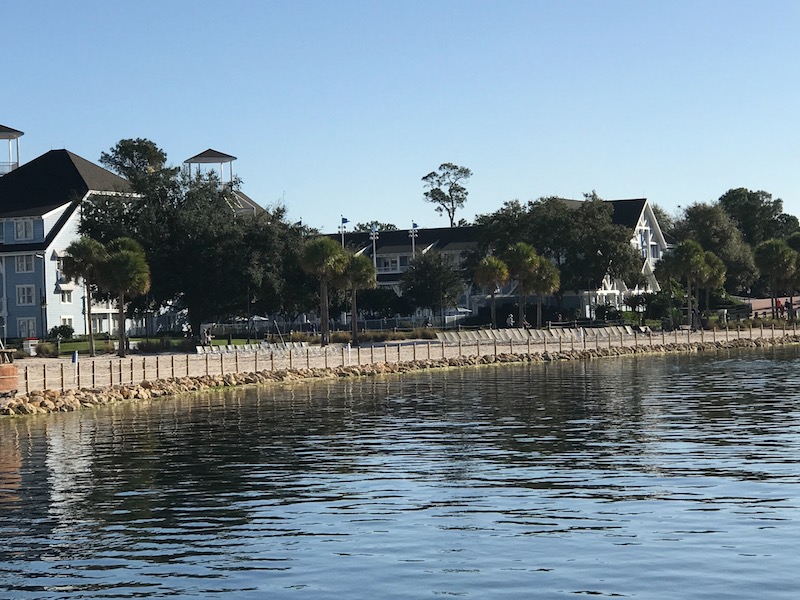 In the wake of last summer's devastating wildlife attack, Walt Disney World has installed fencing to protect guests from predators which may wander into resort waterways. The modifications are centered around the Seven Seas Lagoon near the Magic Kingdom and Crescent Lake adjacent to Epcot.
Following are a series of images showing how the Crescent Lake shore appears with the rock wall and fencing now in place. These changes impact all of the beaches along Disney's Yacht and Beach Club Resorts.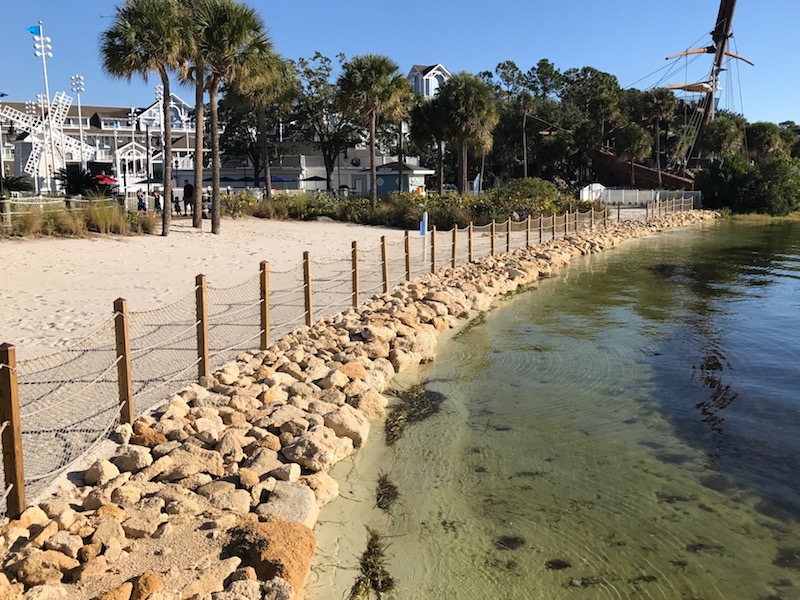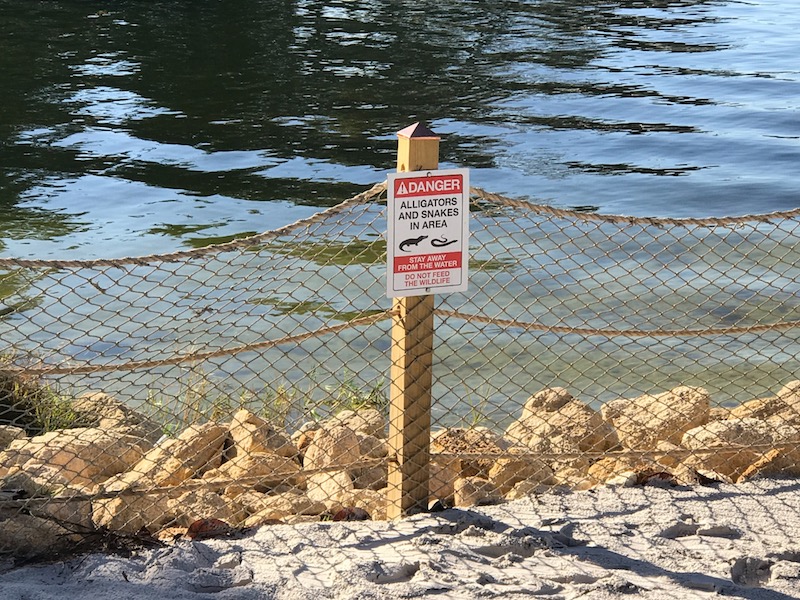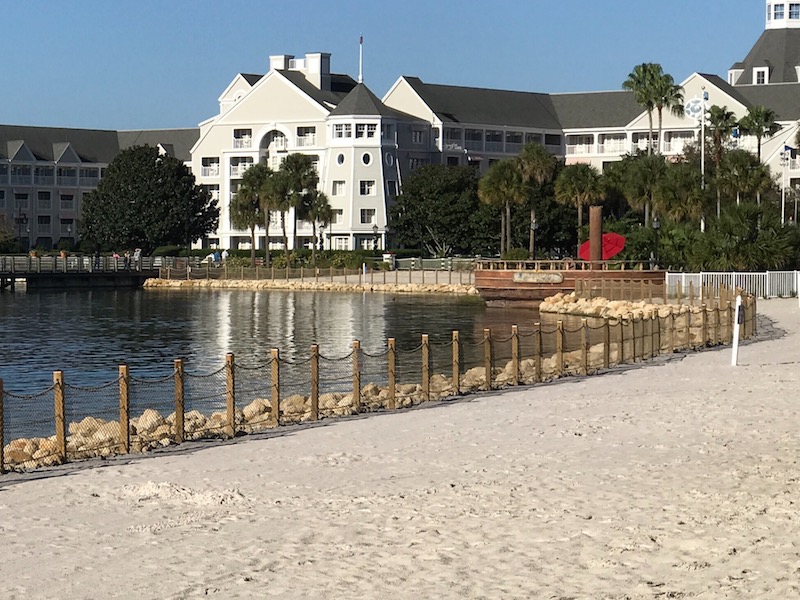 Note that Disney's BoardWalk Inn & Villas on the opposite side of the lake is largely immune from these changes. The BoardWalk itself and nearby canal leading to Disney's Hollywood Studios provides an adequate barrier, such that additional fencing was not deemed necessary.