Disney Confirms Reimagining of The Wave
The table service restaurant at Disney's Contemporary Resort will see some changes when it returns from refurbishment in late 2021.
Last month Disney revealed that The Wave...of American Flavors would close for refurbishment as of July 16, 2021. Speculation was that the restaurant would sport a new appearance and/or cuisine when it reopened later in the year.
This week Disney confirmed that changes would occur, stating that The Wave would "soon close to make way for a reimagined dining experience." The comments came in a story showing the first images of the Contemporary's redesigned hotel rooms, modeled after the Disney/Pixar film "The Incredibles." Disney Vacation Club villas located in neighboring Bay Lake Tower are not included in the renovations.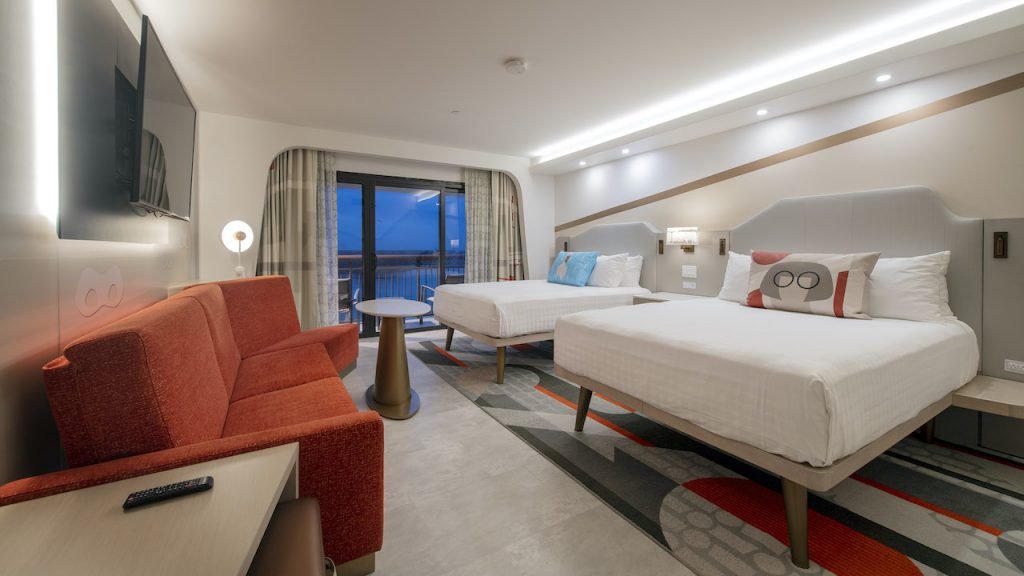 Incredibles-themed hotel room in Contemporary Tower (copyright Disney)
No additional details wer revealed, however some suggest that "The Incredibles" theming may carry down to the lobby dining venue. The Wave is one of three table service dining options at the resort, along with Chef Mickey's and California Grill.
The updated restaurant is expected to reopen in time for Walt Disney World's 50th anniversary celebration which begins on October 1.