Bay Lake Tower's 10th Anniversary
Ten years ago, on August 4, 2009, Bay Lake Tower at Disney's Contemporary Resort welcomed its first guests. To celebrate, let's examine the history of Bay Lake Tower and some of the changes that have occurred over the years.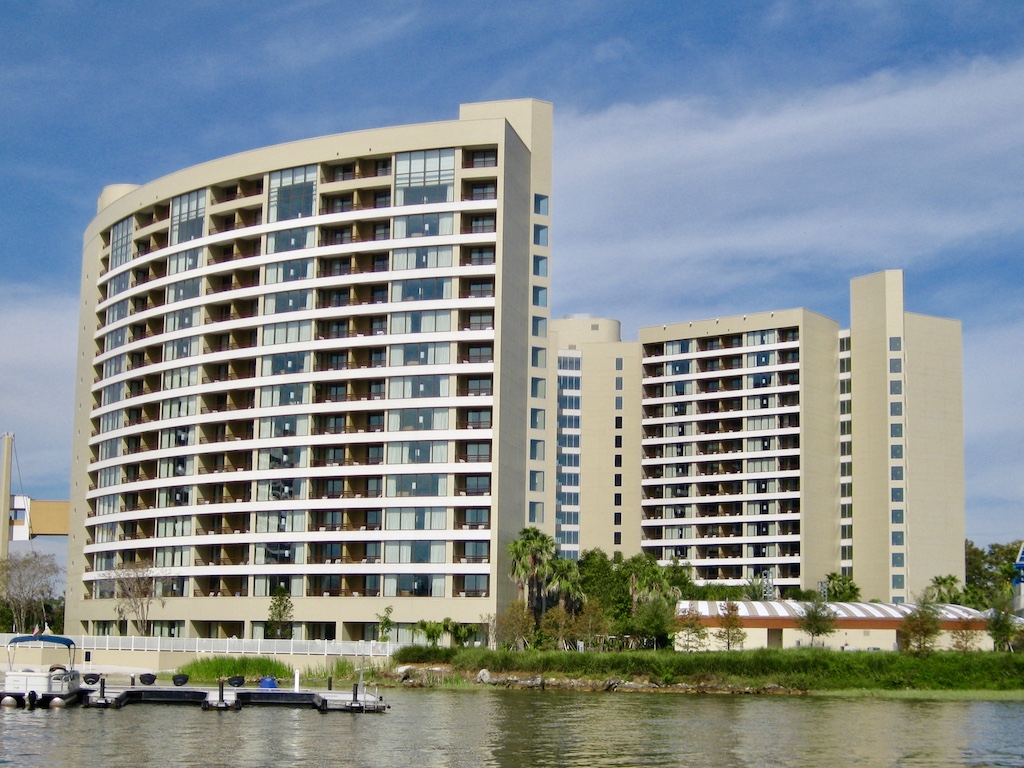 Early Rumors
Nowadays, Disney isn't shy about announcing plans for Disney Vacation Club projects that are several years from becoming a reality. In 2018, Disney announced that Reflections, a Disney Lakeside Lodge, will be located on the banks of Bay Lake near Disney's Ft Wilderness Resort and Campground, even though it won't open until late 2022. 15 years ago, Disney wasn't that forthcoming in sharing its plans.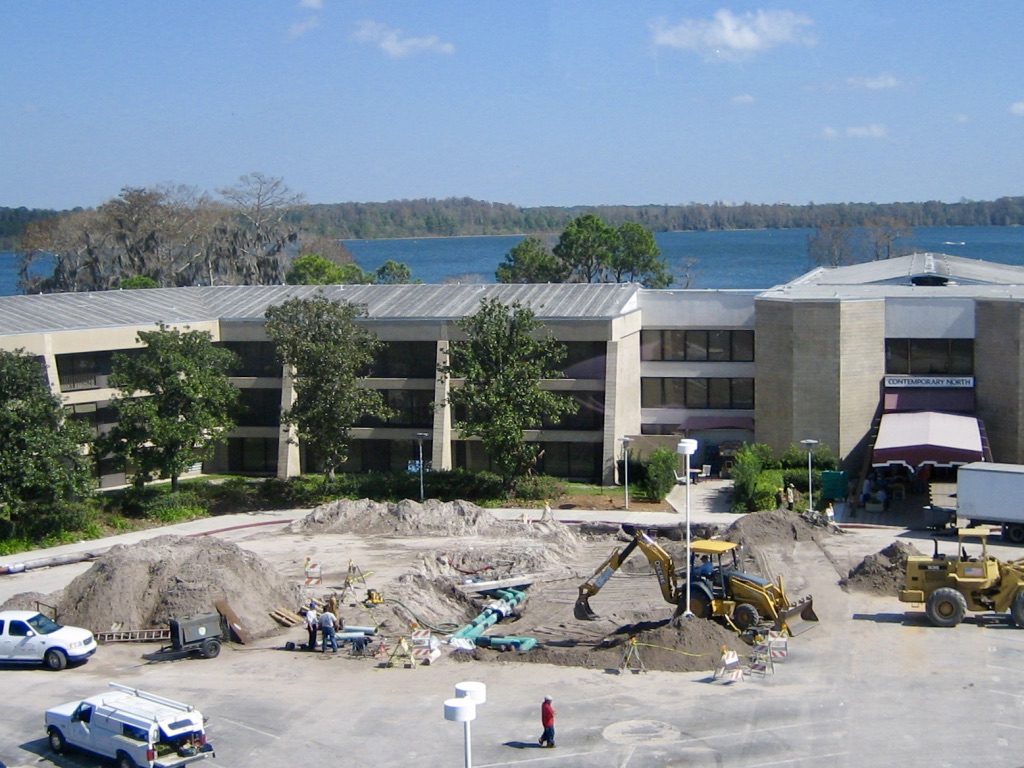 North Garden Wing Demolition - February 2007
For many years, there were plenty of rumors the Disney Vacation Club would add villas to Disney's Contemporary Resort. But there never was anything concrete to suggest that a DVC resort with access to the monorail would become a reality. In May 2005, the Contemporary Resort/DVC rumors gained new life when Disney announced plans to renovate Contemporary hotel rooms. Surprisingly, these plans included only the rooms in the main large A-frame structure and the rooms in the South Garden Wing. No mention was made of the rooms in the North Garden Wing. Could a new DVC resort be built on the ground occupied by the North Garden Wing?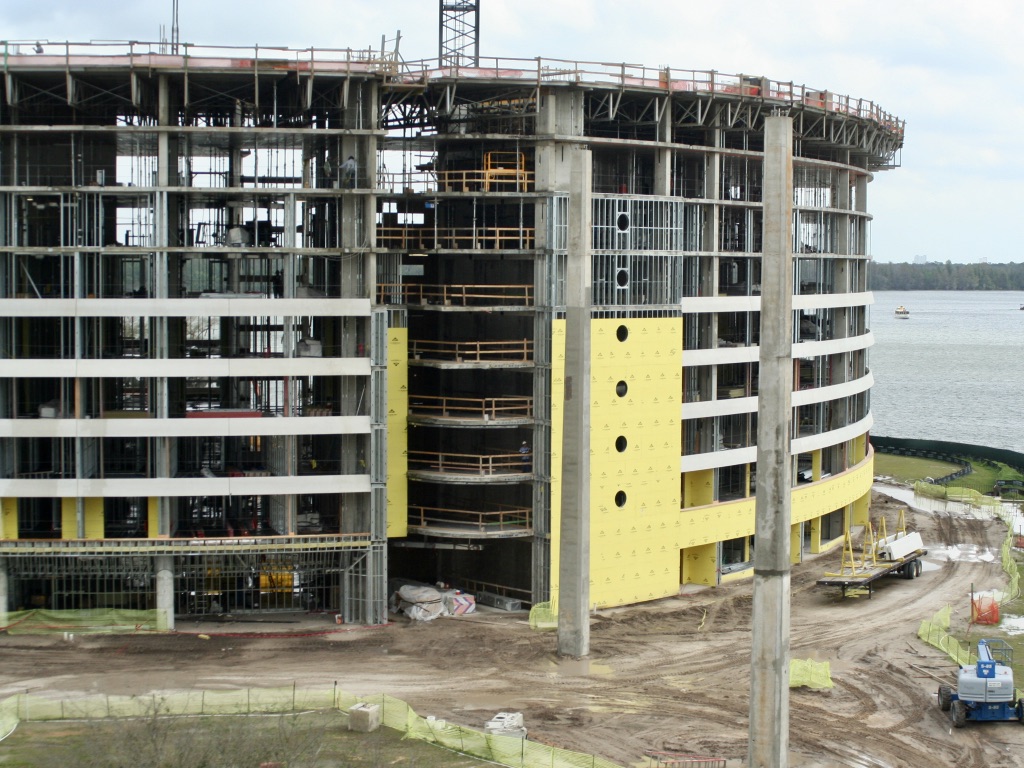 Bay Lake Tower Construction - March 2008
On August 6, 2006, a pair of images were discovered on an architect's website with the following caption: "Contemporary Disney Vacation Club, Resort Timeshare Condominiums." These images revealed a high rise resort that looks much like Bay Lake Tower today. Although Disney remained silent, a permit application filed by Disney on November 6, 2006 detailed plans for "Disney's Contemporary Suites." By early 2008, the unofficial name for the project was "Kingdom Tower."
Sales Begin
Finally, on September 16, 2008, Disney announced that Bay Lake Tower was scheduled to join the DVC system in the Fall of 2009. Sales to existing DVC members began on September 21 at the record base price of $112 a point.
Although Bay Lake Tower was the first DVC resort to break the $100 per point mark, several promotions were offered that could reduce the cost of Bay Lake Tower points to the low $90s. At various times over the coming months, Disney offered cash discounts, referral incentives, developer points, and even free Disney Cruise Line cruises to attract buyers.
Courtyard
Disney's willingness to offer incentives to Bay Lake Tower buyers was probably born out of necessity. In 2008 and 2009, Disney was actively marketing not only Bay Lake Tower, but also Kidani Village at Disney's Animal Kingdom Lodge, the Villas at Disney's Grand Californian Hotel, and the Treehouse Villas extension at Disney's Saratoga Springs Resort & Spa. These four resorts introduced almost 13.4 million points to the DVC system, which had to be sold to the public. At the same time, the United States economy was in recession, resulting in general weakness in the timeshare and tourism markets.
Despite these economic factors, Bay Lake Tower sold out by June 2011, less than three years after sales began. By that time, its base price was up to $140 a point.
Today, Bay Lake Tower's direct price is $225 a point with no incentives. Even on the resale market its price frequently falls in the $140 to $150 a point range. Anyone who bought Bay Lake Tower in its early days quite likely will realize a nice return on their purchase.
Growing Pains
Bay Lake Tower was a very popular destination for DVC members right from its debut, but there were a few things that were changed after its opening. When it first opened, there was no sink in the studio bathroom which proved very unpopular with guests. Instead, the sink was in the kitchenette area where guests prepared their food. By the Fall of 2010, Disney began renovating the Bay Lake Tower studios, removing the sink from the kitchenette area and putting it in the bathroom area.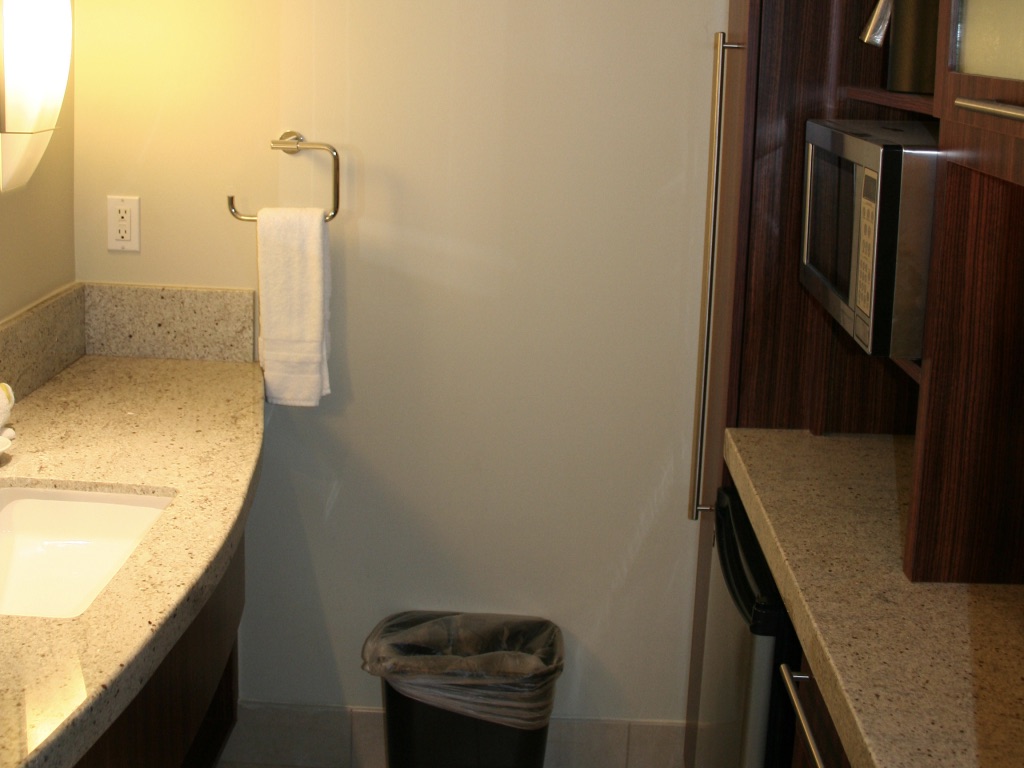 Original Studio configuration with room's only sink located in kitchenette
Another big change occurred in 2013 when Disney repurposed Bay Lake Tower's lobby so that more guest services could be offered. Originally, the lobby had only furniture and guests had to go to the Contemporary to check in or out or talk to a concierge cast member, Disney remodeled Bay Lake Tower's lobby, adding a front desk, a concierge desk, and greeters and valet service to assist with checking in or out of the resort.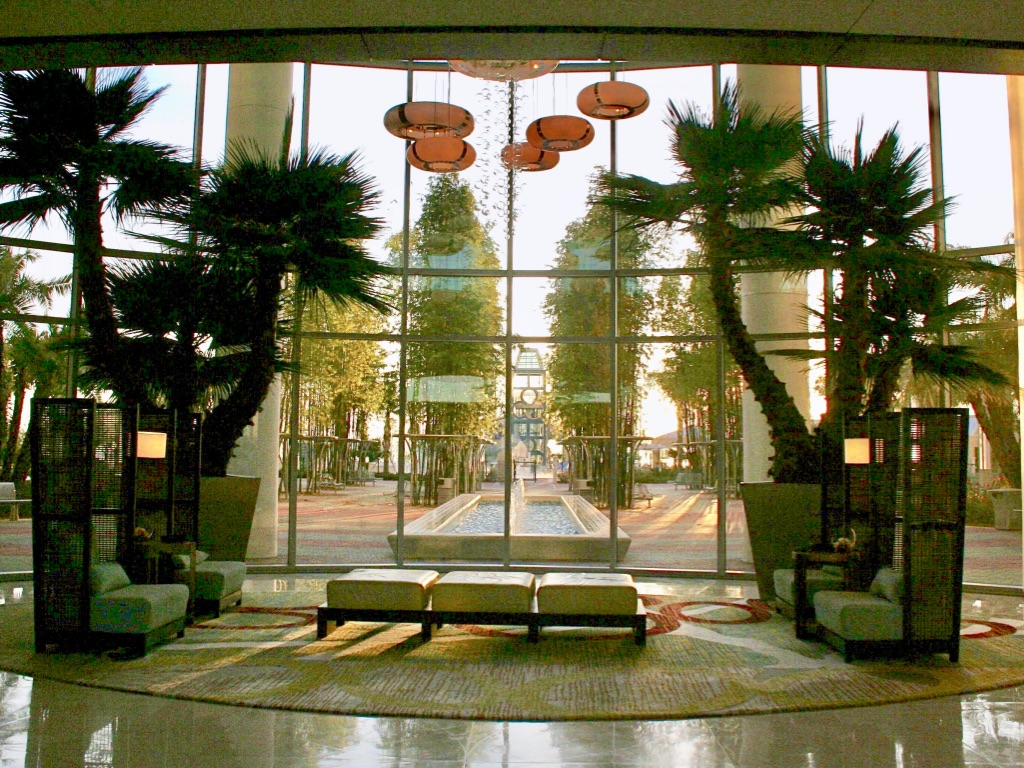 Lobby setup before addition of check-in desk
Over the years, other changes have occurred at Bay Lake Tower. In response to member feedback, DVC reclassified ten vacation homes that were on the third and fourth floors from the Theme Park View category to the Standard View category.
Rules regarding access to the Top of the World Lounge have also seen some changes over the years. When the resort opened, the lounge was available only to DVC members staying at Bay Lake Tower. The rules were subsequently relaxed to allow any DVC member staying at any Disney resort at Walt Disney World to visit the lounge. Recently, Disney tweaked the access policy again when it began limiting lounge access on the Fourth of July and New Year's Eve holidays to guests attending paid events.
Other Changes
In 2016, Bay Lake Tower underwent its first soft goods refurbishment. Carpets in both the villas and hallways, drapes, sofa and chair covers, and linens are being changed. In addition, shears were added to the windows in the one and two bedroom villas.
In 2009, Bay Lake Tower was the only DVC resort on the monorail line. Now, ten years later, two more DVC resorts — the Villas at Disney's Grand Floridian Resort and Disney's Polynesian Villas & Bungalows — have direct access to the monorail. In addition, Disney recently announced that the Grand Floridian will join Bay Lake Tower as the only DVC resorts with direct walking paths to the Magic Kingdom.
Current villa decor
Although Bay Lake Tower has been sold out for more than eight years, Disney continues to sell several thousand points every month for the resort. Over the last year, Disney has sold an average of 3,155 points. Disney's ability to continue selling those points is fueled by its ability to reacquire points through foreclosures, exercising its Right of First Refusal on resale transactions, and other buy backs. In the last year, Disney has reacquired 59,790 Bay Lake Tower points.
Ten years seems like a long time since Bay Lake Tower first opened its doors. But it still has another 40 years before its lease reverts to Disney on January 31, 2060. No telling what other changes we might see at Bay Lake Tower before then.
---
Wil Lovato is a contributor to DVCNews.com and has been a Disney Vacation Club owner since 2009. His DVC Home Resorts include Bay Lake Tower, Animal Kingdom Villas, and Aulani. He can be found posting on many Disney discussion forums under the username of "wdrl."