New Scuba, Fish Feeding Programs Coming to Aulani
Aulani, a Disney Resort & Spa is set to debut two new water programs hosted at Rainbow Reef, its private snorkling lagoon.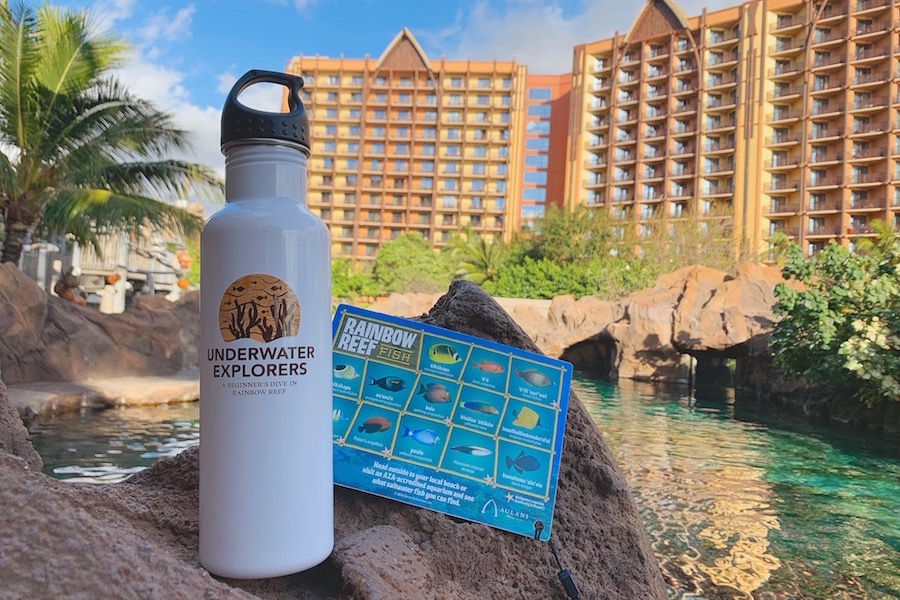 Underwater Explorers is a two-hour scuba program for non-certified divers. The experience begins with a 25-minute instructions on the basics of scuba diving followed by a free swim. Rainbow Reef features a wide variety of marine life, along with one of Aulani's signature Menehune figures.
The program is designed for beginners ages 10 and up. It is priced at $189 per person plus tax. The fee includes rental of the necessary diving equipment along with a flask and Rainbow Reef fish ID card to take home. All participants will also receive a video of their dive encounter.
Addtional details and a registration form can be found on the Underwater Explorer's website.
Also new is the Rainbow Reef Fish Feeding Experience. Aulani animal biologists lead the session, educating guests regarding the sea life present at the Disney resort.
The 15-minute program concludes with guests feeding the lagoon's residents from the Rainbow Reef walkway. The cost is $7 per person.