Orange County Mayor Recommends Masking Indoors
Following a significant rise in the county's COVID-19 positivity rate, Orange County Mayor Jerry Demings recommended a change to local face covering protocols.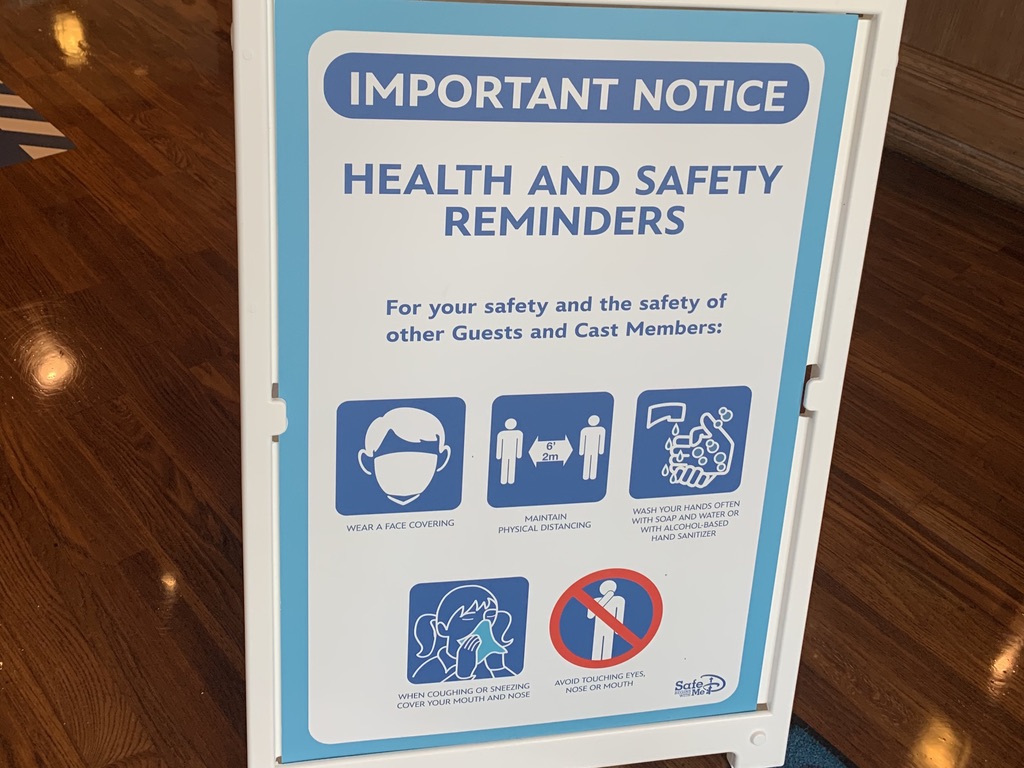 Fall 2020 COVID signage
On Tuesday, Mayor Demings recommended that both vaccinated and unvaccinated individuals resume wearing masks indoors. The comments come amidst a rise in the county's positivity rate. The rate currently stands at 7.78%, up from 4.28% just two weeks ago.
The higher number places Orange County in the category of high risk for community transmission as defined by the Centers for Disease Control and Prevention (CDC.)
WESH.com quotes county health official Dr Raul Pino as stating that of the 400 new cases reported earlier this week, all of them were unvaccinated individuals. All eight new fatalities reported since last week were also not vaccinated against COVID-19.
At this time, indoor masking is regarded as a recommendation, not a mandate.
Walt Disney World has reduced most of its COVID-19 restrictions, eliminating mask requirements for vaccinated guests in all but a very small number of settings including buses and monorails. Fireworks and indoor theater shows have begun to return as physical distancing requirements are eased or eliminated. Only a small number of restrictions still exist, including the absence of any close quarters character meet-and-greet opportunities.