Walt Disney World Moves Closer to Reopening Despite Missing June 1 Date
Disney will reportedly reopen its own retail operations at Disney Springs this month, as it reaches a deal with the largest labor union on future work conditions.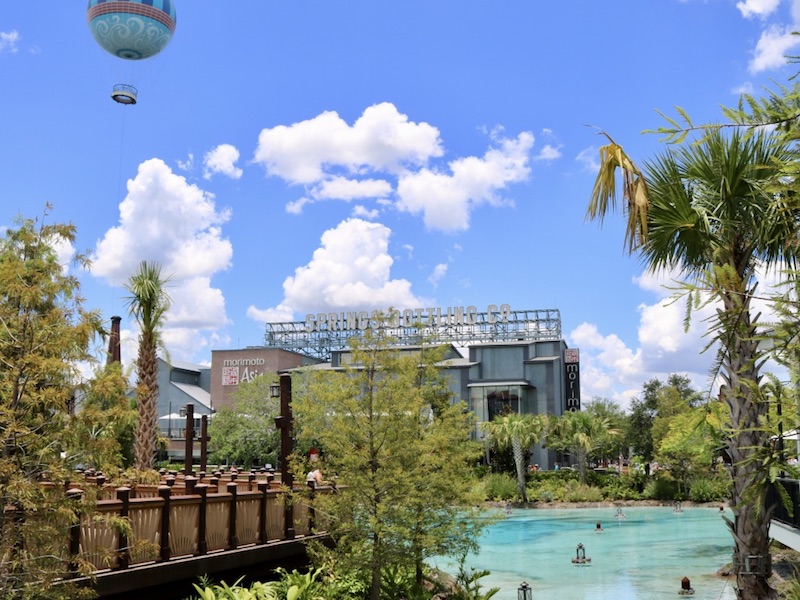 As Walt Disney World began to cancel vacations back in March due to COVID-19, scheduled guests were offered incentives to reschedule for dates after June 1. This policy suggested that Disney had quietly circled that date as a possible reopening for its theme parks and resorts.
Naturally many changes have occurred as the world battles the Coronavirus, and businesses seek the proper balance between resuming operations and protecting both customers and employees.
This week Disney conceded that would not resume full operations within the next 4 weeks, and began to cancel hotel reservations into the first week of June 2020. Theme park hours have also been removed from the calendar through June 6.
Meanwhile, steady prograss has been made as Disney Springs looks to reopen in less than a week. Initially, Disney announced that only third party vendors would resume operations on May 20. Dozens of retail and dining venues have confirmed plans to reopen including Uniqlo, Frontera Cocina, Earl of Sandwich and Morimoto Asia.
In an interview with The Hollywood Reporter, Eric Clinton, president of UNITE HERE, Local 362 stated that Disney-owned shops and restaurants, including World of Disney, would reopen on May 27.
The Orlando Sentinel reports that Disney has reached an agreement with The Service Trades Council Union on work conditions to be provided as operations resume. Disney has agreed to provide three masks and a thermometer to employees at their request, paid time off for anyone quarantined due to COVID-19 and guaranteed safety measures including plastic barriers at check-out stations and touchless payment systems.
The Service Trades Council represents approximately 43,000 employees at Walt Disney World.
Face coverings and temperature checks are expected for both employees and guests as Disney Springs reopens.
No additional information has been shared regarding potential reopening for any of the Walt Disney World parks & resorts, Disneyland Resort, Disney's Hilton Head Island Resort, Disney's Vero Beach Resort or Aulani, Disney Vacation Club Villas.
Universal Orlando's CityWalk shopping and dining district reopened on May 14 with temperature checks, mandatory face coverings and social distancing measures. No updates have been provided for the Universal parks and hotels.