Dining and Event Reservations Unavailable Before July 1
Walt Disney World hotel reservations are also no longer being accepted during June 2020, however Disney Vacation Club members can still book villas using their points.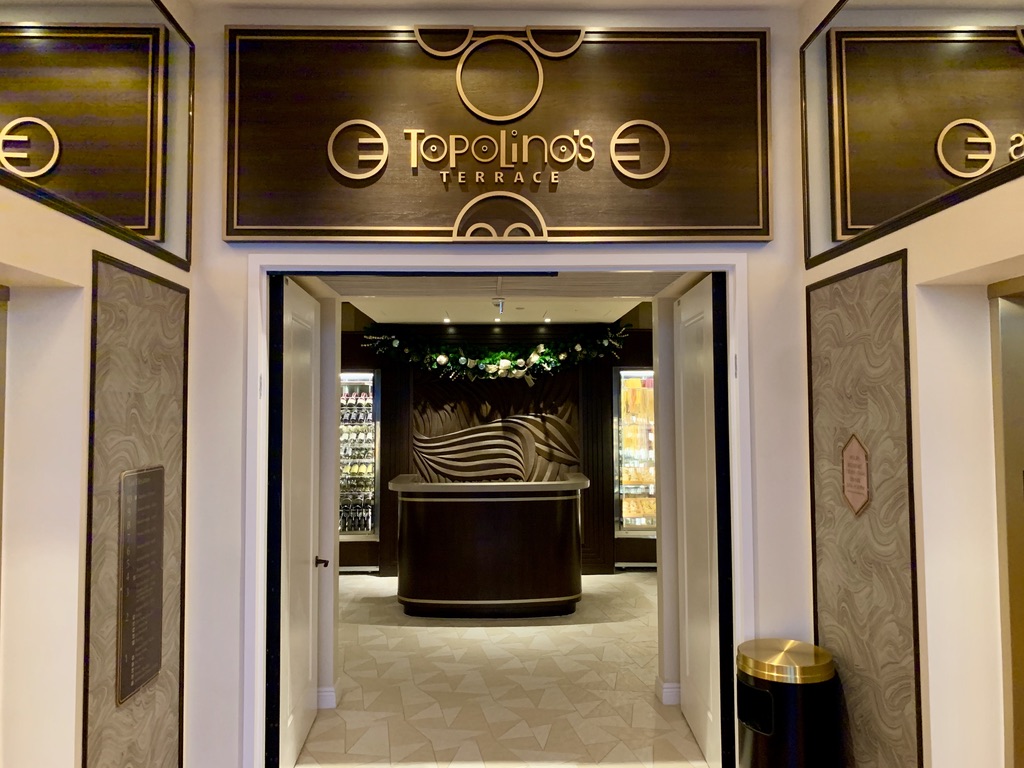 Topolino's Terrace at Disney's Riviera Resort
Walt Disney World is no longer accepting hotel, dining or event reservations prior to July 1, 2020. Disney had previously limited reservations to June 1 and after, offering some hotel guests a "free dining" incentive to reschedule spring trips which were cancelled due to COVID-19.
This restriction does not necessarily indicate that Walt Disney World will remain closed until July or beyond. Social distancing and other COVID-related preventive measures dictate that Disney's theme parks, restaurants and other venues will be operating at far less than maximum occupancy upon their reopening. The current volume of hotel and dining reservations for June may be sufficient to meet limited attendance maximums being discussed internally.
Disney Vacation Club members can still make reservations in June using their points. However, until reopening details are published, DVC continues to automatically cancel reservations 2-3 weeks prior to scheduled arrival.
Shanghai Disneyland reopened on May 11, with plans to operate at no more than 30% of capacity. Facial coverings are required for all Cast Members and guests. In an interview with CNBC, Disney CEO Bob Chapek warned that mandatory masks should be expected when the Walt Disney World parks begin to reopen.
Disney Springs plans to begin its reopening process on May 20 with facial coverings required by all visitors. More than twenty restaurants are accepting reservations for June 1 and later including The Boathouse, Planet Hollywood, Raglan Road and Rainforest Cafe. Disney owned venues will not participate in the initial reopening, however there are reports that more than 100 custodial Cast Members will return to work beginning this week to prepare for the Disney Springs relaunch.